Hamaton launch new EU-Pro Hybrid TPMS sensor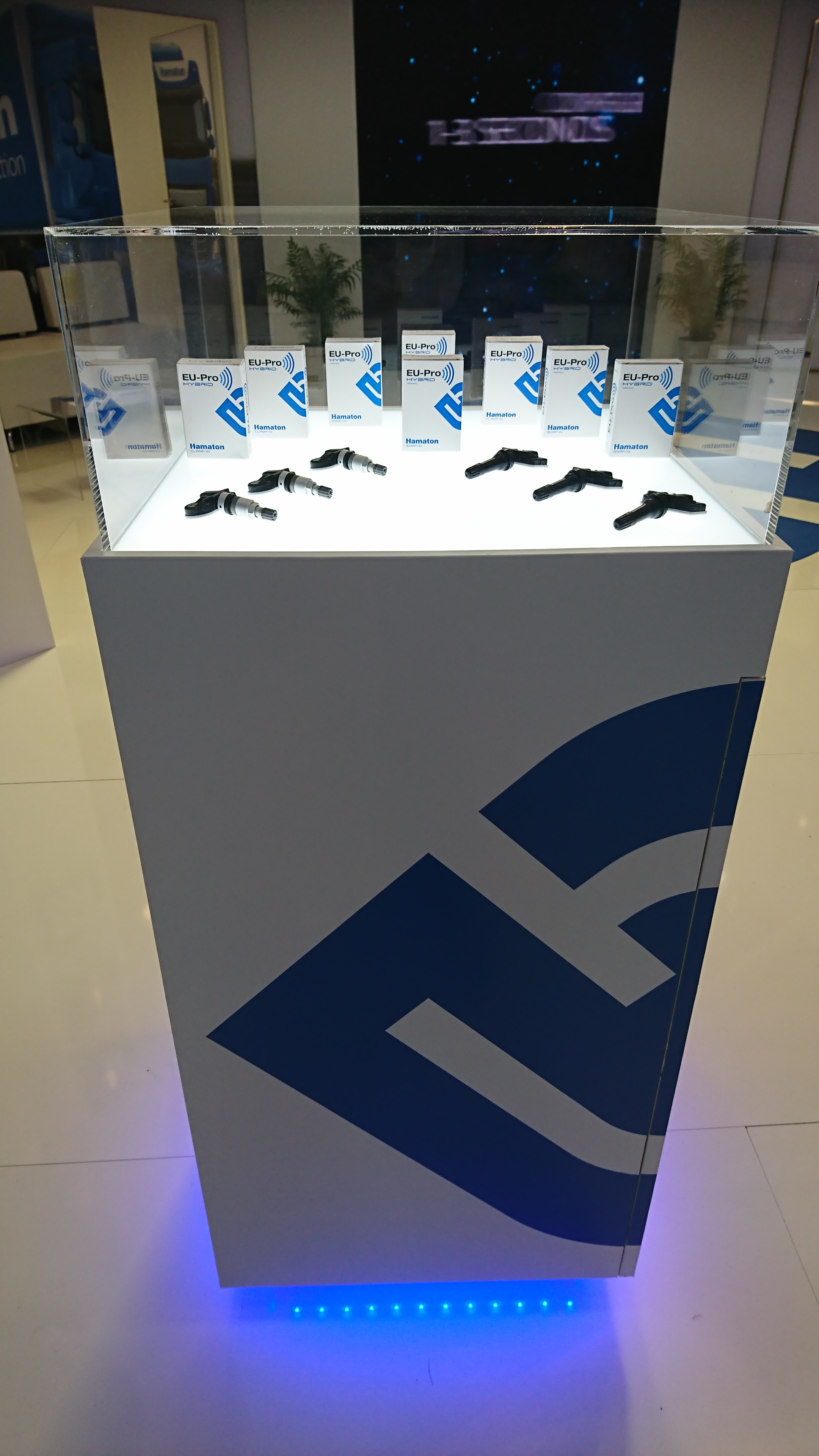 Hamaton Ltd has launched a brand new TPMS sensor for the European aftermarket. The EU-Pro Hybrid is the latest addition to Hamaton's product range and is the next generation in universal sensor technology, with several new and upgraded features that have been adapted from their successful EU-Pro range.
The innovative EU-Pro Hybrid covers all protocols from Hamaton's previous EU-Pro 1 and 2 sensors, providing coverage of over 90 per cent of direct TPMS-enabled vehicles – including new vehicles for the 2017 market. The sensor is also equipped with an integrated memory chip to store more complete and self-contained protocols, allowing limitless protocol additions for the future as new vehicles and sensors arrive on the market.
The EU-Pro Hybrid can be configured using Hamaton, ATEQ, Tecnomotor, Texa, Snap-On and BrainBee diagnostic tools. The auto-location functionality for LOS, WAL and PAL has also been upgraded, improving the relearn process on vehicles. Additionally, the EU-Pro Hybrid has new automatic protocol lock functionality, preventing interference and erroneous configuration. The sensor is designed for optimum compatibility with OE and aftermarket wheels, with a dual valve case which allows for independent replacement of the valve stem and the ability to exchange between metal and rubber valves. The Clamp-In valve is also equipped with an alloy wheel protector, preventing the alloy wheel from damage during installation.
Martin Blakey, managing director of Hamaton Ltd, said that the new product represents a step forward in configurable sensor technology: "The EU-Pro Hybrid combines the best features from the configurable sensors in our current range with the some of the latest advancements in TPMS technology, and we are looking forward to discussing the benefits of these new features in more detail with customers."