Race debut for new ATS rims this weekend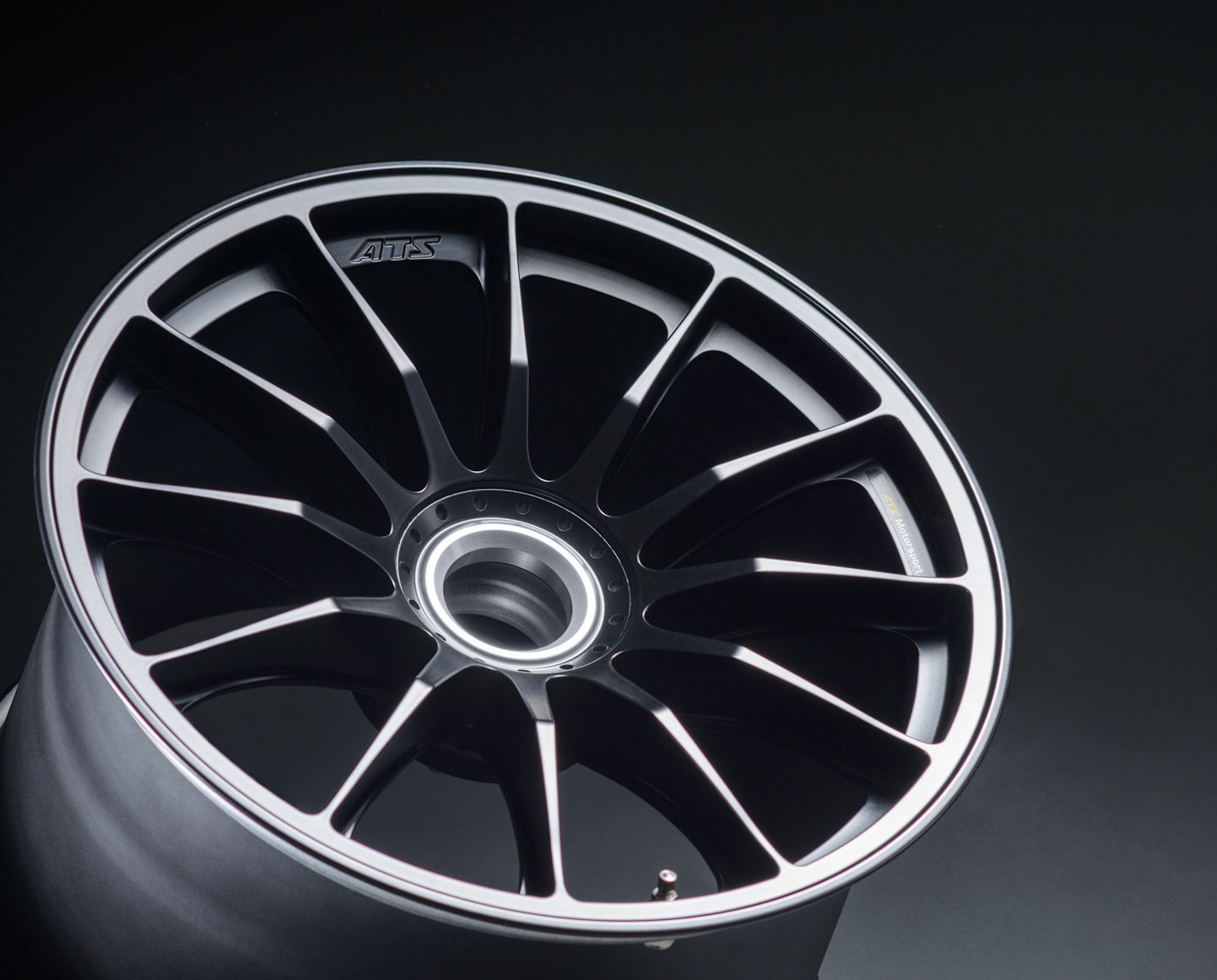 All cars competing in the DTM in 2017, starting at Hockenheim this coming weekend, won't just ride on a new Hankook tyr. As of this year, the entire field will race on ATS forged aluminium rims. Wheel manufacturer Uniwheels developed the 12×18 front and 13×18 rear rims specifically for the German touring car championship, and with this supply arrangement, ATS becomes an official DTM series industry partner.
The new forged rims are produced using a high-strength special alloy that can meet the extreme demands placed upon them. A range of quality controls are implemented during an extremely complex manufacturing process to ensure all wheels are produced within a very close weight tolerance that is just above the specified minimum weight – the minimum weight for the front axle is 9.5 kilogrammes per wheel and 10 kilogrammes per wheel for the rear axle. The design of the rims was optimised using computer-aided simulations, and the end product leaves the factory varnished in a semi-matt black colour.
Production of the ATS rims supplied to DTM competitors takes place at a forging plant in Fußgönheim, Germany. Uniwheels also manufactures rims for other motorsport applications there, as well as prototype rims for original equipment customers. "We focus on developing new lightweight designs to save carbon dioxide and optimise performance," comments Dr Wolfgang Hiller, chief operating officer at Uniwheels AG. More than 20 employees from various divisions within Uniwheels were involved in the rim design process. The process also involved subjecting the rims to complex short and long-term tests in the company's development centre in Lüdenscheid, Germany, including a simulation of over a million load changes as stipulated in the requirements of the three manufacturers competing in the DTM, Audi, BMW and Mercedes-Benz.
All manufacturers receive a minimum of 20 rim sets per competing car. The mandatory use of ATS rims has been set out in regulations created by the governing body of German motor racing, the DMSB, in conjunction with series organiser ITR (International Touring Car Racing Association).
"We are extremely proud of the fact that we are able to be exclusive suppliers for both DTM and Formula 3 as of the 2017 season," says Dr Thomas Buchholz, chairman of Uniwheels AG. "Getting involved in motorsport gives us an excellent opportunity to demonstrate the technical expertise of ATS and the entire Uniwheels group, as well as showcase our brand in an optimal environment."
ITR chief executive, Gerhard Berger, adds: "With the Uniwheels group and their ATS brand, we're delighted to have a partner who has extensive technical expertise, as well as many years' worth of experience in motorsport and in developing wheels for international automotive manufacturers." For Berger, the new arrangement marks a return of sorts to his racing roots – the Austrian former Formula One driver competed in his very first F1 race in an ATS car in 1984.