Merityre 'benefits' from Klarius Accredited Garage Scheme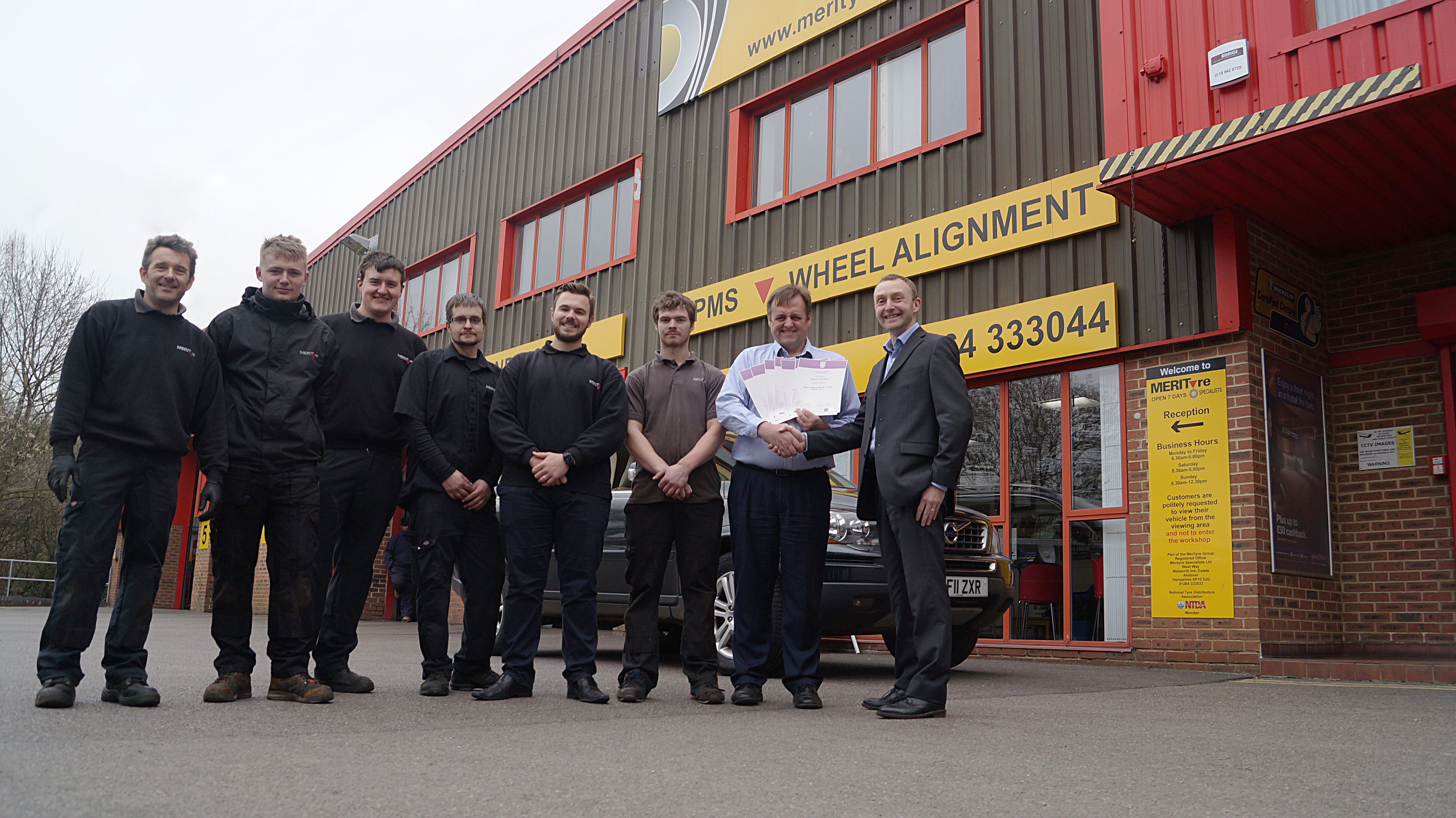 Merityre Specialists Limited is a tyre retailer and fast-fit business that operates 24 branches across southern England, offering a range of tyre services along with quality independent vehicle servicing. Formed in 1961, for over 50 years the company has striven to offer service that exceeds expectation. This focus on quality and development has recently seen a number of Merityre Specialists branches become fully accredited Klarius emissions centres – offering a higher level of technical proficiency and type-approved quality Klarius emissions components to motorists.
Dene Arnold, director at Merityre Specialists continues: "We are a predominantly 'fast-fit' business. While our main emphasis is on tyres, we have been fitting exhausts for 20 to 30 years. As a company, we prefer emissions components that we can fit easily and cause us no trouble through recurring faults. We don't want to be engaging in investigations regarding improper parts, so that's why we chose Klarius. In our opinion it's one of the best quality products out there in the aftermarket."
Despite offering customers a high quality of service and dependable parts, Dene felt Merityre Specialists could be doing more. "We decided to join the Klarius Accreditation Scheme as we felt emissions was an area where we needed to know more. It was an opportunity to grow our knowledge base, and also re-familiarise ourselves with the latest combined emissions systems on vehicles and how they work."
Klarius' Accreditation Scheme, while promoting independent garages of outstanding service and facilities, also provides members with Institute of the Motor Industry (IMI) accredited emissions training. Taking place around the country, the courses cover the function, failure modes and governing legislation of exhausts, catalytic converters (CAT), diesel particulate filters (DPF) and additive systems.
"We found the course to be very thorough, and were pleased to be working towards a recognised qualification," Dene explains. "Those who conducted the training were also very knowledgeable and accommodating. As a result, we have sent 12 of our technicians on the course over 2 separate events."
"While I can't put exact figures on it, we are experiencing a steady rise of sales in emissions components," Dene concludes, "but one of the most important benefits is that through the Klarius scheme, we can offer our customers a heightened level of professionalism."