Delticom and Technomarketing partnering for MobileMech launch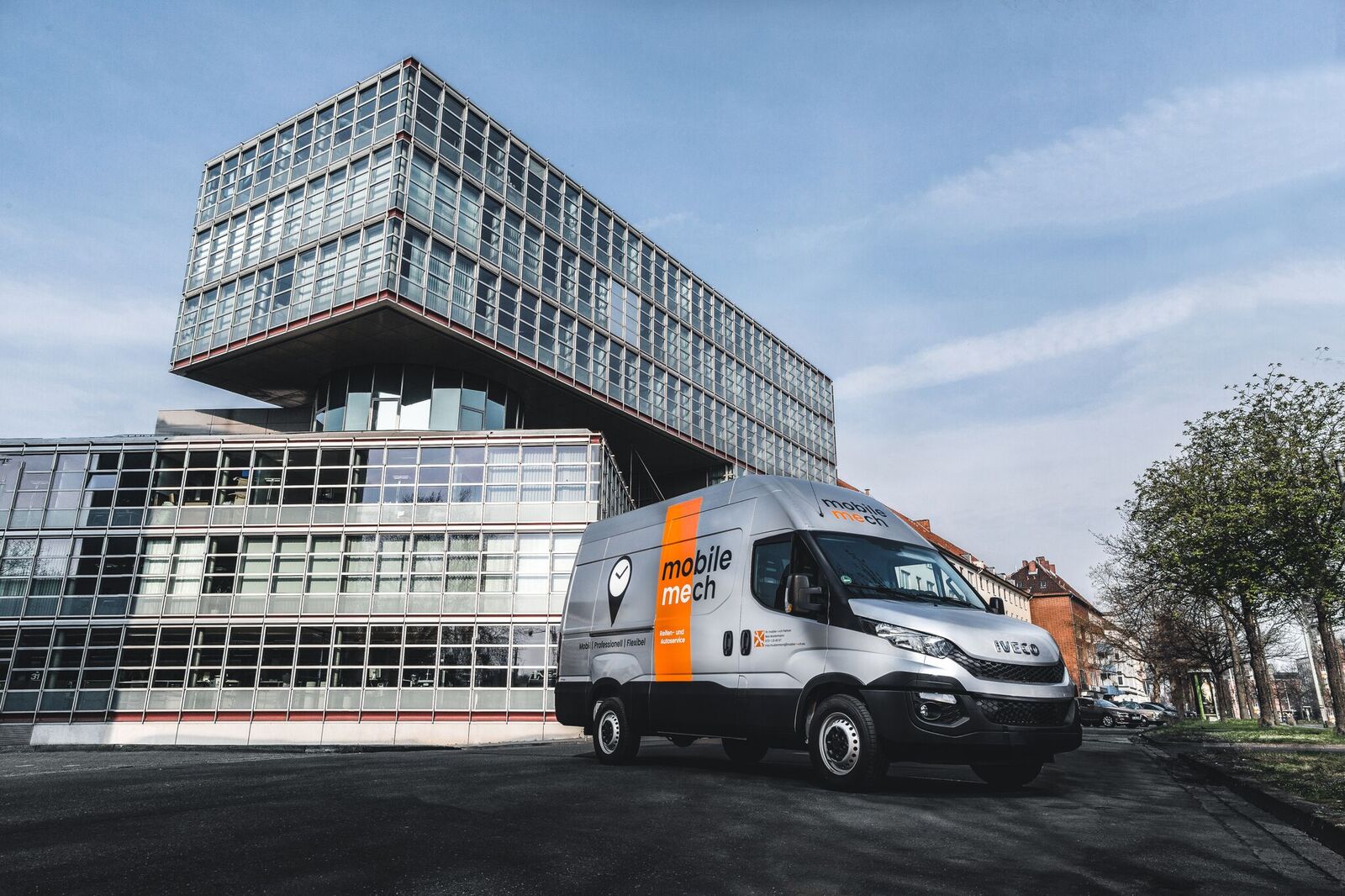 Delticom AG, Europe's leading online tyre sales specialist is partnering with Technomarketing from The Netherlands to launch "a new revolutionary fitment solution".
From a combined booth in Hall 19 C65 the sensational MobileMech vehicle equipped with its unique and compact 'all-in-one' ECUBE tyre service unit will be making its debut in the industry to effectively" take the service to a superior level of capabilities and efficiency". The new MobileMech brand is part of the Delticom Group and the vehicle can accommodate a large quantity of tyres, wheels and (in due course) additional equipment and tools to every tyre breakdown or wheel change whether it is at the roadside, office or home.
Visitors to the booth will be able to inspect the patented ECUBE system in operation which runs exclusively on electricity therefore eliminating the noise and pollution of the traditional generator.
The four components forming the ECUBE are: its tyre changer, balancer, compressor and power bank with advanced remote monitoring which allows communication possibilities for the control centres in Hannover, Germany and Roosendaal, The Netherlands. Also ECUBE is capable of handling the toughest passenger and motor cycle tyres in the market.
Delticom are well established as a seasoned exhibitor at European trade shows but this is the first time they have  attended the Autopromotec show and they will be using the event to extensively showcase the new MobileMech concept alongside Technomarketing, ECUBE's developer and Bright who  manufactures the unit.
Melanie Venetos, Project Manager (MobileMech) and Ansgar von Haacke (Head of MobileMech System Project) commented: "We are delighted to be showcasing our 'game changing' ECUBE system alongside Technomarketing and Bright at the show where we will be looking to attract the attention of the progressive mobile tyre fitting market and provide their businesses with a new, more versatile solution for the future. Prior to being introduced the ECUBE tire service unit was developed, designed, tested and approved by a number of the most experience tire service specialists within the industry.
"It is also our determined objective to capture sales and future partnerships from forward thinking tire service professional throughout Europe and on international basis."
Ralph Dubbeldam, managing director of Technomarketing, added: "Sharing a booth with our partner Delticom at this show represents an important development in the progress of futuristic mobile tyre service business and I am confident that the MobilMech concept will swiftly set down an important marker for even more efficient mobile tire service in the future."