Delticom launches MobileMech business at Autopromotec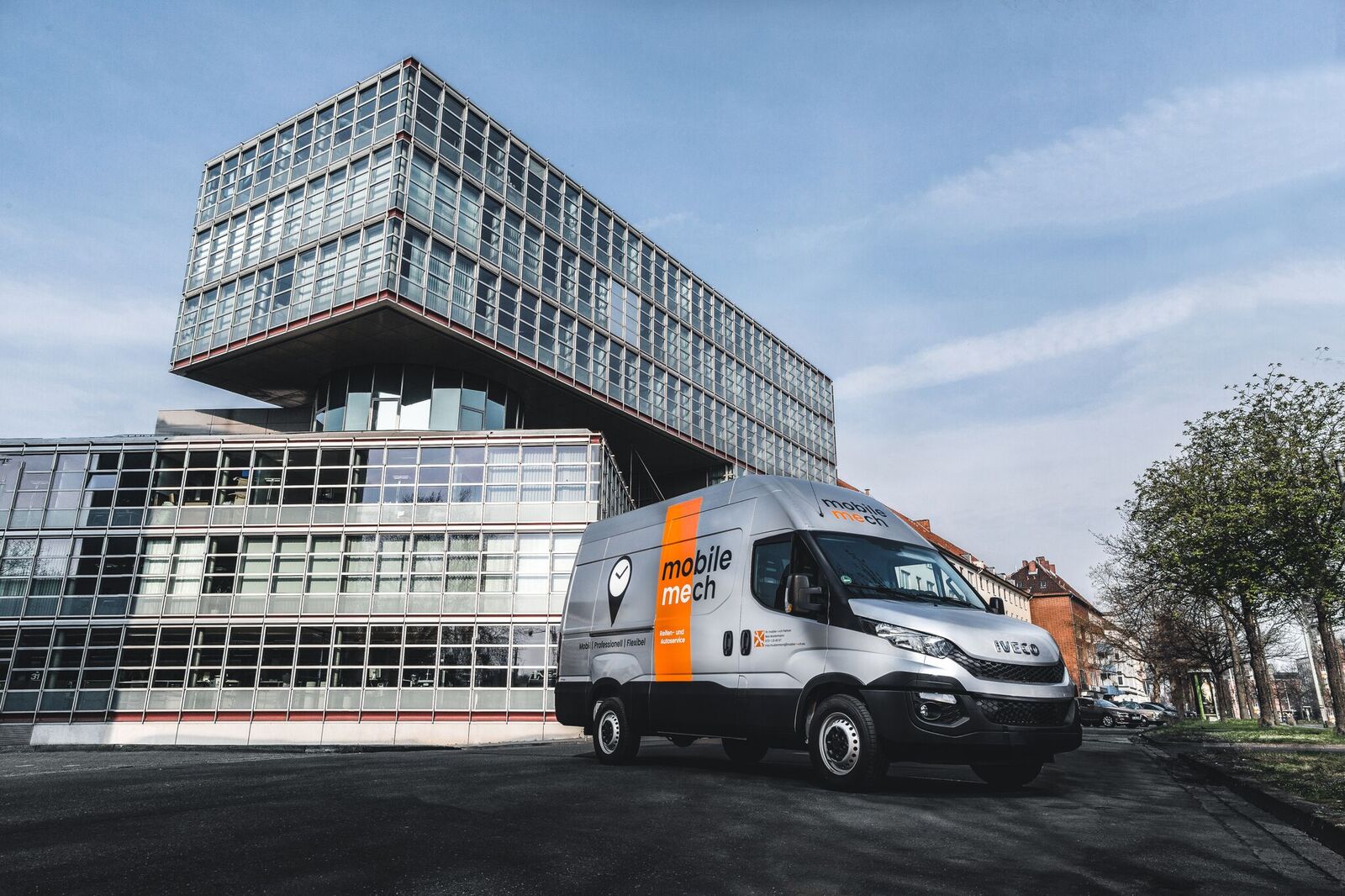 Here's the basic idea: Whether you're at home or at work, the MobileMech mobile tyre service comes directly to you. In other words Delticom has launched a mobile tyre fitting and light car maintenance business called MobileMech. The MobileMech concept is run through a subsidiary company Delticom eponymously calls MobileMech. In business terms the deal is a franchise/partnership model. It has been developed over a period of five years by a team of experts in order to "best meet the needs of customers and partners alike", according to the company.
To this end, the company describes the benefits available to MobileMech partners like this: Integration into the extensive Delticom partner network; Intensive training of partners in the theory and practice of mobile services in the MobileMech Academy (including quality certification); Preferred recommendation in Delticom Group's online shops as a mobile fitting partner; Sales support through proven marketing tools; State-of-the-art in-house EDP solution for online scheduling, tour management, invoicing and cashless payment in the vehicle; and add-on business from additional services.
At the heart of the project is a purpose-equipped vehicle developed exclusively for MobileMech in collaboration with the world's largest manufacturer of workshop equipment.
Delticom partners with TechnoMarketing in Ecube-equipped MobileMech van
Delticom teamed up with Netherlands-based TechnoMarketing to exclusively present the MobileMech concept and its compact, 'all-in-one' Ecube tyre service unit alongside the launch announcement at the recent Autopromotec. Delticom believes the Ecube is a "completely game-changing" advancement which provides businesses with a more versatile solution to for roadside tyre sales".
Ansgar von Haacke – Head of Business-to-Business Trading Systems Projects at Delticom said: "Our MobileMech vehicle with the highly original Ecube system represents a new impressive direction in Europe and the event in Bologna proved to be the perfect stage to present and demonstrate our totally new original mobile tyre fitting system that does not currently exist in Europe or anywhere in the world.
"Our visibly attractive booth was constantly busy with visitors who appreciated our appealing franchisee presentation and were interested to learn more about the Mobile Mech concept and we made contact with a lot of potential partners in the industry, not just in Europe but all over the world including Australia and Dubai which will be followed up in the coming weeks after the show."
In addition to tyre fitting/changing, MobileMech partners can also carry out air conditioning maintenance, oil changes, inspections, windscreen repairs and complete summer or winter vehicle revisions.
There is also an additional service bonus for fleet customers – examinations according to the rules for the prevention of accidents and drive tests can be carried out from the vehicle as well.
Melanie Venetos, MobileMech project manager, commented: "The Mobile Mech partnership as a mobile tyre and auto partner is an excellent opportunity to profit from Delitcom's market presence, e-commerce expertise, and industry networking. Especially in the face of the increasing shift from traditional shop and workshop business to an online model – today around 13 per cent of customers already buy their tyres online – the fitting partner approach offers a promising way to gain market share in the growing online segment. In addition, trends in the tyre business are moving increasingly towards the provision of services. Both worlds – online trade and offline service – are thus effectively and profitably linked for both parties."
Ansgar on Haacke, project leader, MobileMech: "The idea of a mobile tyre service is not entirely new. What is unique is the combination of our strong market presence in which MobileMech partners can share the partnership-based sustainable qualifications of our partners. Becoming a MobileMech partner offers workshops, tyre dealers, and also entrepreneurs, great prospects for expanding their business and opening up new customer groups."