Zietlow thanks Goodyear for help during record-breaking Dakar to Moscow trip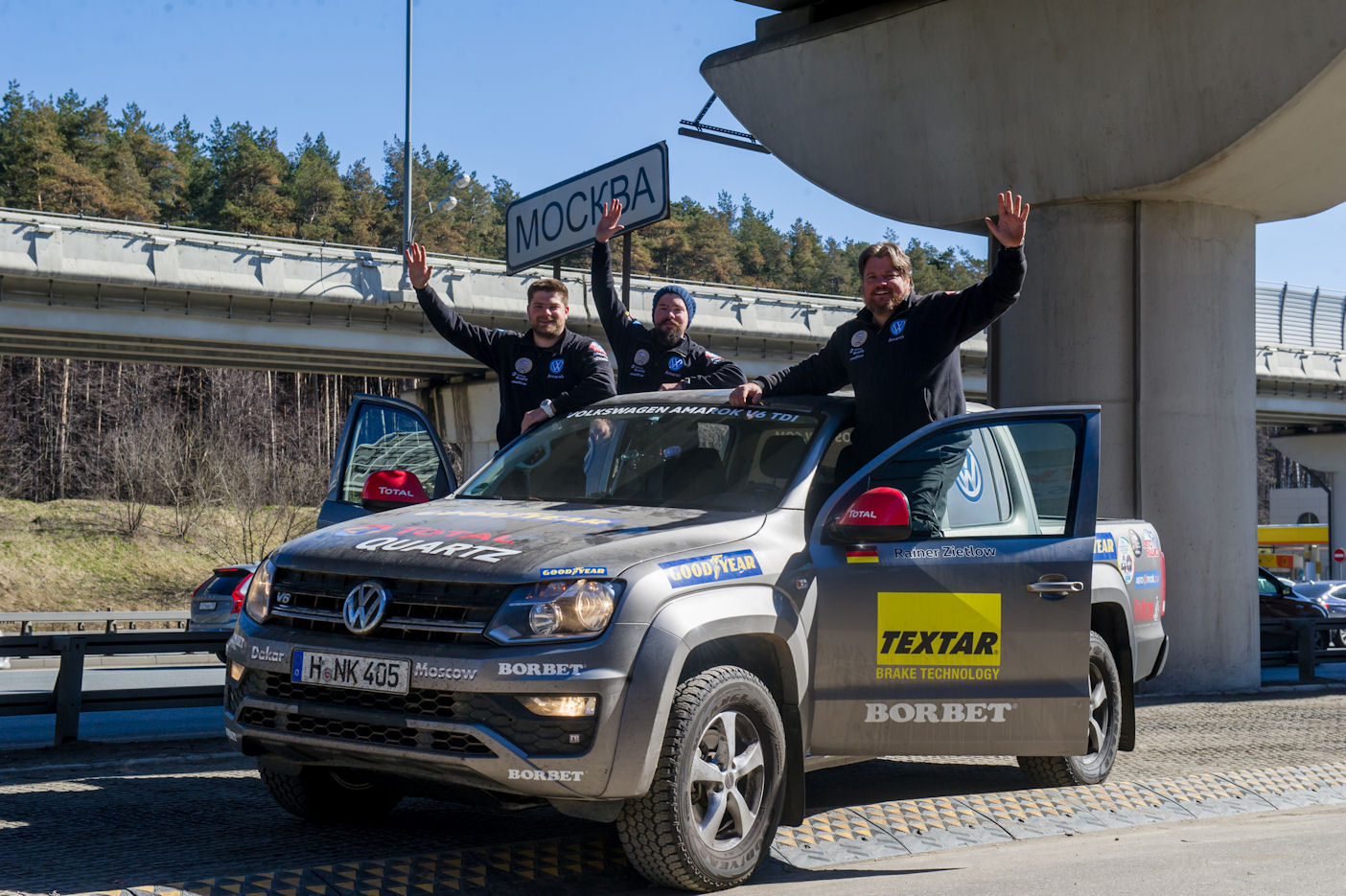 Three days, four hours and 54 minutes – this is the time Rainer Zietlow and his team took to drive their Goodyear-shod Volkswagen Amarok V6 TDI from Dakar to Moscow. Zietlow, together with Russian blogger Peter Bakanov and journalist Georgy Gloube, arrived in the Russian capital shortly before 10am on 25 April, having passed through ten countries as they covered 7,995 kilometres (4968 miles) in record time.
The trio relied on the newly launched Goodyear Wrangler All-Terrain Adventure to see them through their odyssey, and Goodyear comments that the tyres "proved their worth," showing grip in the loose sand of the Sahel region's desert and strength on the fickle roads of Eastern Europe. "The outstanding on-road capabilities allowed Rainer to make great progress on good roads, with respect for the local speed limit regulations," wrote the tyre maker in a statement.
"We are thrilled that we managed to complete this drive in a world record time. It was an amazing journey, throwing at us a wide variety of weather and road conditions. I wish to thank Goodyear for supporting us during this ultimate road trip and for providing us with the reliable Wrangler All-Terrain Adventure tyres," said Rainer Zietlow upon his arrival in Moscow.
"The various road conditions didn't cause any problem, thanks to the strength and versatility of the new Goodyear Wrangler All-Terrain Adventure," added Martijn de Jonge, brand director for Goodyear's Consumer product business unit in the EME region. "The tyres proved to be a great mix between on- and off-road performance."