SD International building 'tariff' portfolio, well-placed to supply customers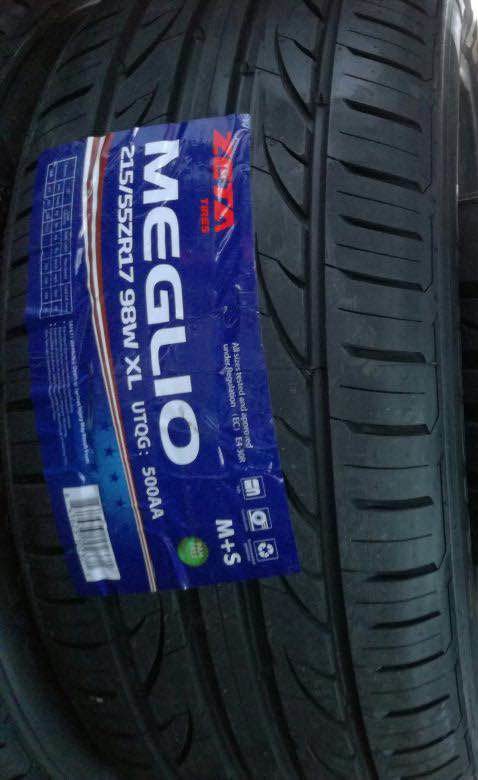 Contract tyre manufacturing specialist SD International was present at Tyrexpo Asia with the Zeta range it first introduced in August 2016. Covering some 70 PCR, UHP and SUV sizes – with the portfolio growing to over 100 sizes in the second half of this year – these Zeta products are aimed at the USA and the ASEAN region.
"We already produce a Zeta range in China – this new range is made in the Qingdao Sentury Tire plant in Thailand and is targeted at countries that have imposed anti-dumping duties against tyres made in China," shares SD International director, Peter Nicholls. "The products are designed with a focus on the US market and the consumer priorities there, such as mileage." These particular Zeta tyres aren't being sold in Europe, and while e-marked have not been EU tyre label tested.
The old rulebook has been ripped up
Aside from interest in products, Nicholls commented to Tyres & Accessories that much talk during the Singapore show centred on pricing, and the cocktail of issues that have come together to cause the steep increases we've seen of late. The most obvious of these is raw material costs: "We calculate that these went up by about 60 per cent pretty much overnight," relates Nicholls. "As a result, some tyre factories in China increased prices by around 15 per cent, while others simply stopped producing."
Added to this is China's desire to decrease its trade deficit, while tyre makers in China also have to contend with changing government attitudes to the industry, the SD International director points out. These days, China's government tends to view tyre manufacturing as a polluting industry and is distancing itself from it in the hope of being viewed globally as environmentally friendly. "For this reason, it isn't as easy to obtain government loans in China for setting up a tyre plant as it was a decade ago."
With prices in many cases going up by double figures in one go, a number of wholesalers haven't ordered from China in the belief – a mistaken belief, says Nicolls – that prices will go down again. SD International views the situation differently. "Our view is that the old rulebook has been ripped up – some factories will close this year, others will merge. Factories are losing money on every tyre they sell, and will keep doing so until they can raise prices to cover the raw material cost increases."
The most likely situation is that known companies will survive while smaller ones go by the wayside, and Nicholls opines that this wouldn't necessarily be a bad thing for the tyre manufacturing landscape in China. As for how SD International fits into the current changes in the marketplace, the director adds that the company is happy with the situation. "Within the space of four weeks we've gone from customers not accepting prices to being willing to order and not getting enough." While the price increases haven't been accompanied by a growth in margins, the value of SD International's containers has increased.
Nicholls expects product shortages to be felt from this month and to go through to May and June. "The more affordable manufacturers in Europe don't have sufficient capacity to compensate and won't want to price match products from China." Although expecting shortages in the overall market, SD International is confident about meeting its own customers' needs. "All our suppliers are large factories, good facilities with no financial problems," explains Peter Nicholls. "I think we're well placed. We can get the stocks we need even though there is limited supply in China."                 stephen.goodchild@77.237.250.82