Butts of Bawtry to launch Bartec tyre tread depth tool at CV Show 2017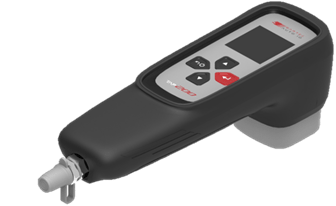 Bartec's TAP200 tread and pressure reader will be unveiled at the CV Show 2017 by its new distributor, JHM Butt & Co Ltd (Butts of Bawtry). The TAP200 will be on display at the National Exhibition Centre (NEC) between 25 and 27 April, on stand 4E111.
This latest electronic tool to be released by the Barnsley-based manufacturer, which has been MOT-approved, has been designed to allow the fast and accurate collection of tyre wear and pressure data on commercial and fleet vehicles.
Able to measure irregular tread wear, tread depths, tyre pressures, as well as record tyre, valve and wheel damage for review, the TAP200 features a colour coded warning system, which indicates and records the tread wear pattern using three points of measurement to clearly show the profile of the tread. In addition, the tool also captures the air pressure, enabling incorrect inflation or slow leaks to be identified.
The automated data collected means that the customer can profit in many ways; for example, lower fuel costs, thanks to reduced rolling resistance, while tyre life should be maximised, and the number of tyre failures and breakdowns should reduce.
Managing director, Colin Webb, said: "We are delighted to welcome Butts of Bawtry as a distributor of the TAP200 and look forward to a long and successful relationship with the company – starting at the CV Show."