Autoparts launches spring incentives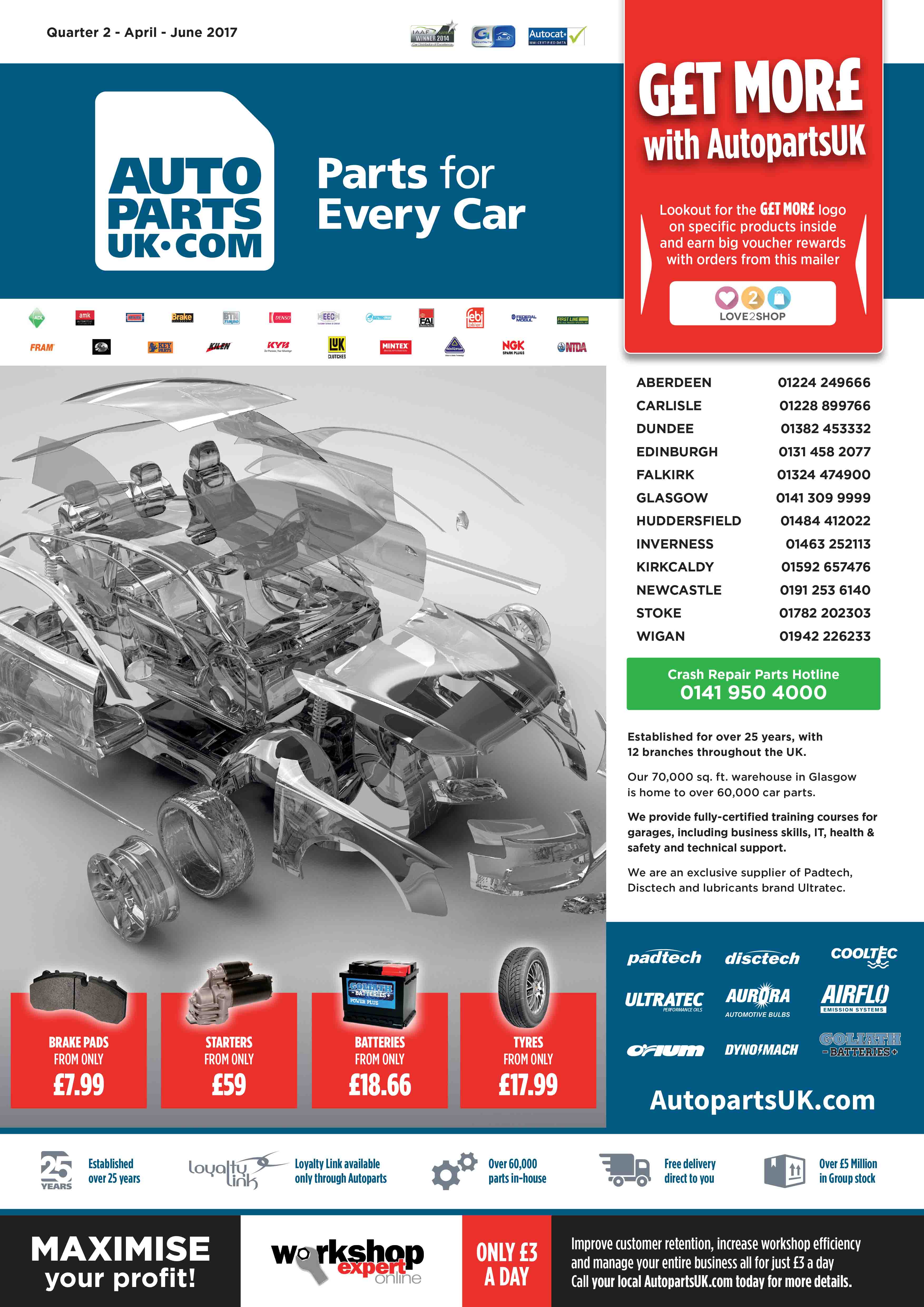 Autoparts has a released a series of promotions rewarding its customers with spend incentives and big brand offers to help customers prepare for spring. The motor factor is offering a range of promotions including five rolls of brake pipe, male and female ends, plus a Draper cutting tool all for £49.80.
With customers preparing for a spring clean, Autoparts is also offering a selection of deals and spend incentives on consumables including a £5 Love2Shop voucher when more than £100 is spent on valet products.
Further spend incentives are available for a number of ranges including braking, transmission and clutch, service kits, automotive bulbs, Ultratec performance oils, starters and alternators, screenwash, adblue and anti-freeze, and also for panels.
For example, customers are being offered a £5 voucher or a 5 litre bottle of brake fluid or brake cleaner with any purchase of brake calipers and also a £5 voucher when any set of brake pads or discs are bought together. A £15 voucher is also being issued when customers buy front and rear pads & discs together in one transaction.
Spend incentives for Autoparts' steering and suspension range are also available including a £5 voucher with any pair of coil springs, every pair of shock absorbers, any driveshaft and when steering racks & electric racks are purchased.
Customers can power up with Goliath batteries 063, 075 and 100 with all three available for only £78.49. Many more deals in the Goliath range are also available to stockists.
Workshops can be kept safe and tidy with a battery display stand free with any order of 40 or more Goliath Batteries in one transaction.
Details of all deals can be found in the new Autoparts mailer, as well as information on Workshop Expert Online, which improves customer retention, increases workshop efficiency and manages a customer's entire business all for just £3 a day.