Sales surge for GSF engine oils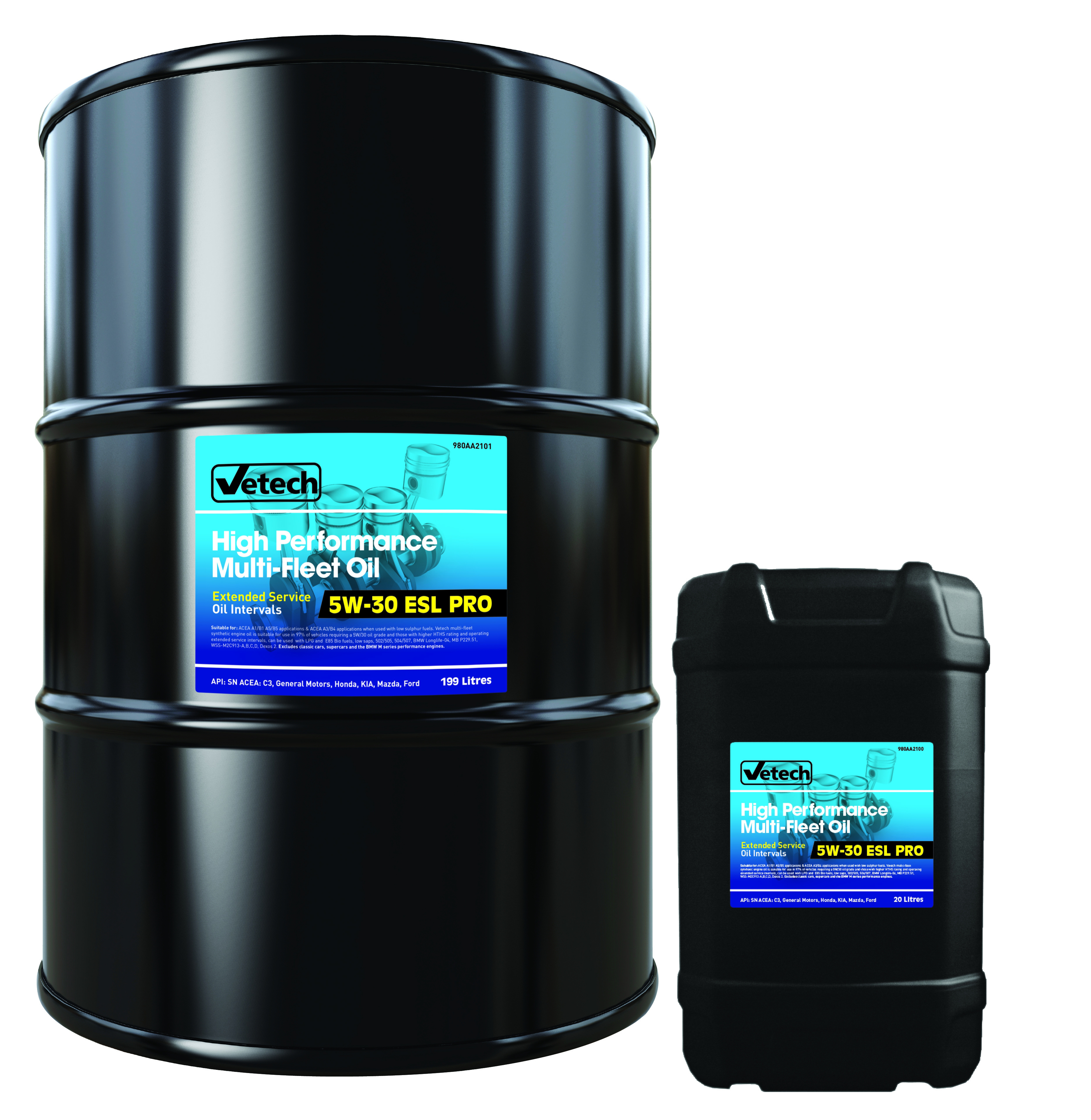 National motor factor GSF Car Parts is celebrating its first birthday after seeing sales surge on the Vetech multi-fleet engine oils launched in 2016. The standard service life (5W30 SSL Pro) and extended service life (5W30 ESL Pro) formulations were launched in March 2016. Vetech high performance C4 (5W30 SLX Pro) extended service interval engine oil followed a few months later, as the high demand for the oils became clear.
5W30 ESL C3 Pro High Performance Multi-Fleet Extended Service oil is an advanced super multi-grade engine oil built from 100% synthetic PURITY TM VHVI base oils, derived from the patented HT process, which produces 99.9 per cent pure synthetic base oils. With leading-edge additive technology, it delivers long-life performance with exceptional resistance to thermal breakdown, engine wear and deposit formulation.
The new 5W30 SSL Pro Universal Performance Multi-Fleet Standard Service oil is a
Universal Performance Multi-Fleet engine oil that's primarily designed for use where an up-to-date light viscosity multi grade oil is recommended by engine manufacturers.
5W30 SLX Pro ACEA C4, API SN is a premium fully-synthetic modern engine oil. It's compatible with stringent Euro IV and V emissions specs whilst the low SAPS formulation makes it ideal for vehicles with diesel particulate filters (DPFs) and Three Way Catalysts (TWC) too. It complies with advanced vehicle manufacturer standards including MB 226.51, RN0720 and RN0710.
"The key benefit to garages across all three Vetech multi fleet oils is the ability to meet more vehicle manufacturer formulations by keeping fewer oils in stock," said John Wright, head of garage equipment and customer development. "The Vetech oils offer outstanding performance levels but also just make life easier.
"Sales have been growing most strongly on 199 litre barrels and even pump off into bulk tanks.
"Garages that had previously been racking lots of 20 litre oils are now rediscovering the benefits of the 'one stock' solution we can offer, particularly with our ESL C3, which makes it economic and space efficient to buy in bigger quantities again."