Randstad intensifies activity to prevent DPF removal from becoming widespread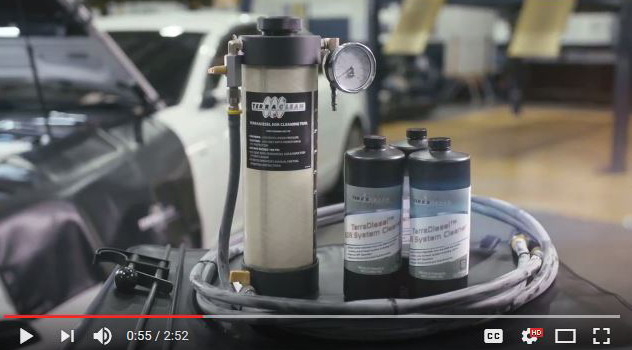 Randstad has intensified its campaign to raise awareness to the potential risks associated with removing diesel particulate filters (DPF) and has recently produced its very own YouTube video to support its various products and services in the process of reviving DPFs.
The company, through its TerraClean brand, is the UK's leading de-carbonising specialist and is working with its national network of service centres to raise awareness of the consequences of removing DPFs.
MoT test criteria now includes visual inspection of DPFs, with garages required to automatically fail a vehicle if a DPF that has been fitted as standard has been removed.
The new TerraClean video, available on YouTube via the official TerraClean UK channel TerraClean DPF Cleaning Video, provides a step-by-step demonstration of how its DPF tool efficiently cleans the system.
And, to complement the cleaning tool, Randstad has also launched a brand new DPF cleaning service including collection, testing, complete cleaning and return of the product, offering the additional benefit of removing stubborn ash from the DPF.
Phillip Dowd, Randstad sales director, said: "DPFs prevent harmful deposits entering the environment and so their removal poses a great risk to members of the public. We have continued to invest in a range of cost-effective solutions for motorists to restore DPFs and we're delighted to see the TerraClean network take the lead in this area."