TerraClean predicts more garage partnerships with MOT DPF changes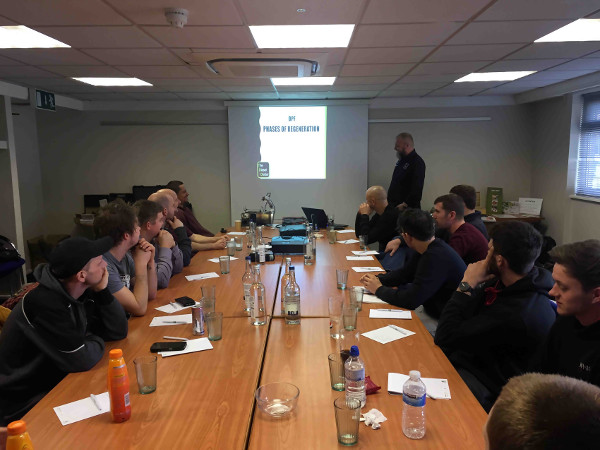 Decarbonising brand TerraClean has predicted more garage partnerships as a result of the upcoming MOT test changes, specifically surrounding Diesel Particulate Filters (DPFs).
A draft MOT inspection manual states that "any vehicles fitted with a DPF should be checked so that 'no visible smoke is emitted from the exhaust during the metered check'." If smoke is detected, the car will automatically fail the examination.
Since 2014, when MOT tests for diesel cars were previously tightened up, any car missing a diesel particulate filter (DPF) once fitted as standard would fail. The DVSA claims 1800 cars have been caught without a DPF. What's more, experts believe the number is much higher and suggest that the current MOT test, designed to detect DPF removal, is unfit for purpose. This is mainly because, it only includes a 'visual inspection' of the hardware. New MOT proposals coming into force in May will see DPFs coming under more and more scrutiny.
Phillip Dowd, sales director of Randstad Ltd, home of the TerraClean brand said: "The testing of DPFs is going to become more prominent and we are already seeing more independent garages calling on the TerraClean service centre network to assist with DPF related problems.
"We've the largest network of DPF cleaning and engine decarbonizing specialists in the UK and we have actively encouraged our service centres to work closely with fellow garages, for the benefit of the automotive industry."
TerraClean's efficient and effective EGR / DPF cleaning tool is able to thoroughly remove carbon deposits from the DPF whilst on the vehicle. TerraClean also offers an enhanced DPF cleaning service to its network including testing, cleaning and return of the product, offering the additional benefit of removing stubborn ash from the DPF.
TerraClean recently held a series of one-day training courses on the growing opportunities of (DPFs) and will soon be announcing a series of 2018 dates. The sessions are aimed at supporting TerraClean Service Centres on the effective diagnosis of DPF / EGR related problems and how to solve them using the range of bespoke TerraClean products available.