Partnership contract makes Dunlop an official MXGP tyre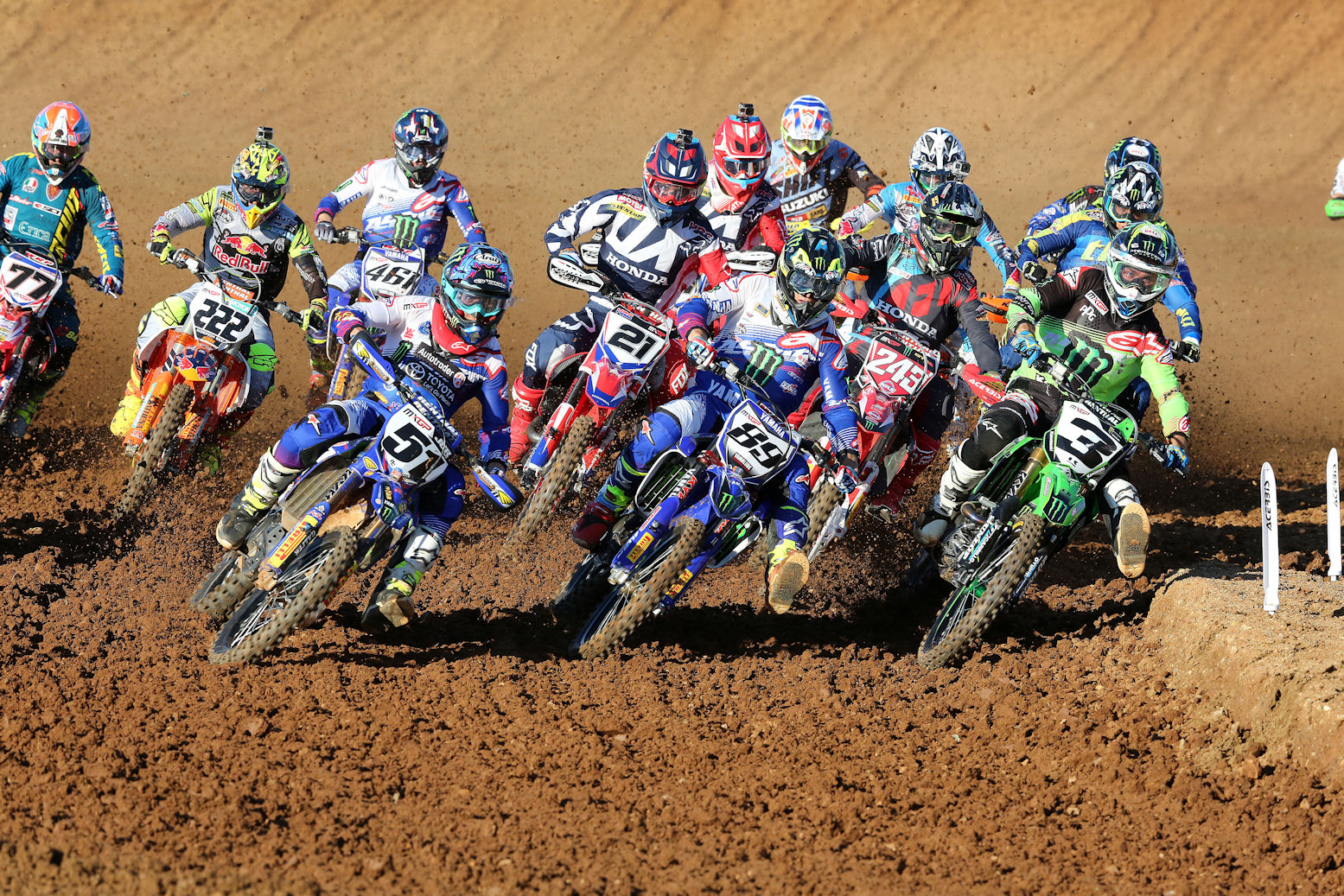 Dunlop has announced an increased commitment to the FIM MXGP World Championship by signing a new three-year partnership agreement to be an Official Tyre Supplier to the series.
The tyre maker says it enters into this new contractual agreement "riding a crest of the wave," a high based upon the use of Dunlop tyres by the winning riders in each of the last three MXGP events of 2016. Indeed, Dunlop considers MXGP a series that not only encourages intense competition between riders – thanks to the open tyre supply rules in the various championship classes, manufacturers such as itself are also challenged to develop tyres that offer a competitive edge on a wide range of track surfaces.
"MXGP allows us to prove our tyre performance and durability in this most demanding and gruelling World Championship," comments Xavier Fraipont, managing director, Dunlop Motorsport and Motorcycle. "With a mixture of sand, mud and rocky terrain on the calendar we give our riders confidence to perform at the limit all season long."
Dunlop's range of MXGP tyres, including the MX3S for soft to medium terrain, MX52 for harder ground and MX11 for soft and sandy conditions, are commercially available from Dunlop Dealers. The demands of the championship have also allowed Dunlop to introduce new technologies, such as Progressive Cornering Block Technology (PCBT), which is said to provide tighter control in corners.
Increasing audience numbers and fan interaction provided Dunlop with further incentive to deepen its MXGP commitment. "The MXGP promoters, Youthstream, are pioneers when it comes to fan engagement. With live streaming of each event, open paddock access for fans and a strong social media following, MXGP is really connecting with riders and spectators," shares Fraipont.
David Luongo, director of Youthstream, adds: "It is a pleasure to renew this partnership with a brand as prestigious as Dunlop. The MXGP World Championship takes place in all kind of tracks that are very demanding for the tyres, it is the best place to develop new technologies and products. On top of that, Youthstream's objective is to continue developing our media coverage with traditional broadcasters, our digital platform MXGP-TV.com and our various social media networks. Having all the MXGP, MX2, WMX and European Championships races broadcasted live through MXGP-TV.com is giving an impressive exposure to all our partners, teams and riders."
The FIM MXGP World Championship begins in Qatar on 25 February.