Aston Martin WEC team to race on Dunlop tyres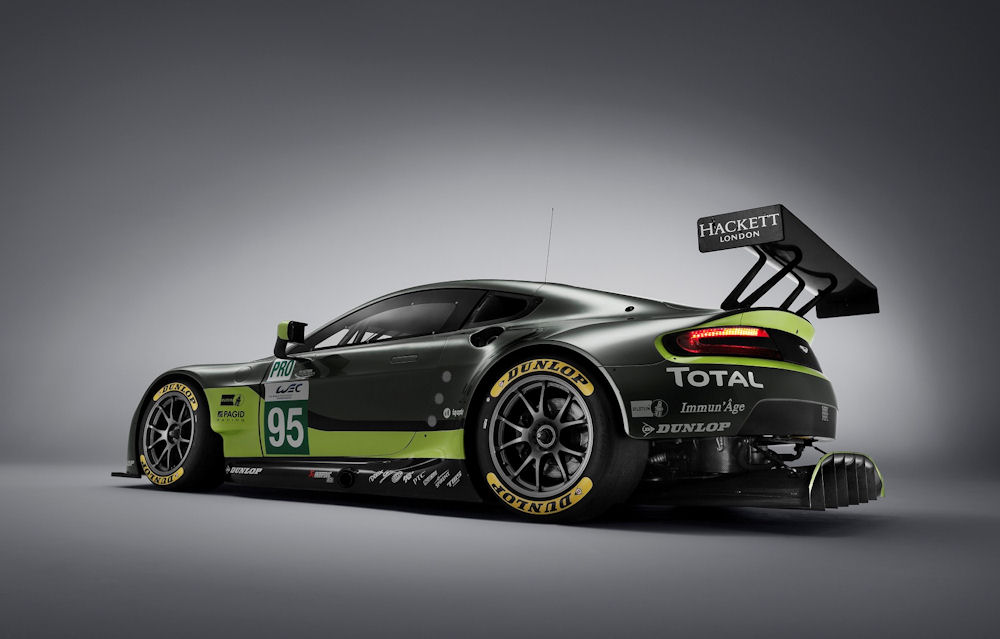 Aston Martin Racing's entries in the FIA World Endurance Championship (WEC) have switched from Michelin to Dunlop tyres for the 2016 season. The team evaluated Dunlop's motorsport tyres over the winter and, under a new technical partnership, the Dunlop rubber will now be supplied to the Aston Martin Racing Vantage GTE cars.
The 2016 Vantage GTE was unveiled on 19 February. Dan Sayers, technical director of Aston Martin Racing, describes this year's car as a "greatly improved package all-round." He opines that the Dunlop Sport Maxx is the "perfect tyre to help us achieve the results we desire," adding: "We look forward to working closely with the Dunlop team throughout the 2016 FIA WEC season and also at the Nürburgring 24hrs, where we'll be competing with the V12 Vantage GT3."
The FIA World Endurance Championship includes the Le Mans 24 Hours, a race where Dunlop has racked up 34 wins over the years – more than any other tyre company. While Dunlop has focused its development work on the race's ultra-competitive LMP2 prototype category of late, winning the class for the last five years, it also claims recent experience in the GTE category, being the choice of the championship winners in the 2010 and 2011 American Le Mans Series and 2012 European Le Mans Series.
As Sayers mentioned, the technical partnership between Dunlop and Aston Market Racing also includes the Nürburgring 24h; for this event, Dunlop will supply its GT3 specification tyres to support Aston Martin's goal of winning the Nordschleife endurance marathon. Dunlop was the choice of the 2015 VLN Speed Trophy Champions at the Nürburgring Nordschleife and says it has applied what it learned from this GT3 success to the 2016 tyre range.
Xavier Fraipont, managing director, Dunlop Motorsport Europe, explains the importance of the Aston Martin Racing technical partnership: "We have been intensively developing our Sport Maxx GTE and GT3 racing range in recent years. This led to us being appointed as official tyre supplier to the European Le Mans Series GT class last year and winning the Nürburgring VLN Speed Trophy. The next step in our ambitious plans was to return to the forefront of open-tyre competition in the FIA World Endurance Championship. We share the same goals and objectives as Aston Martin Racing and we are looking forward to working extremely closely with the team to achieve success together."