AEZ's Cliff rim designed to complement SUVs like the Audi Q2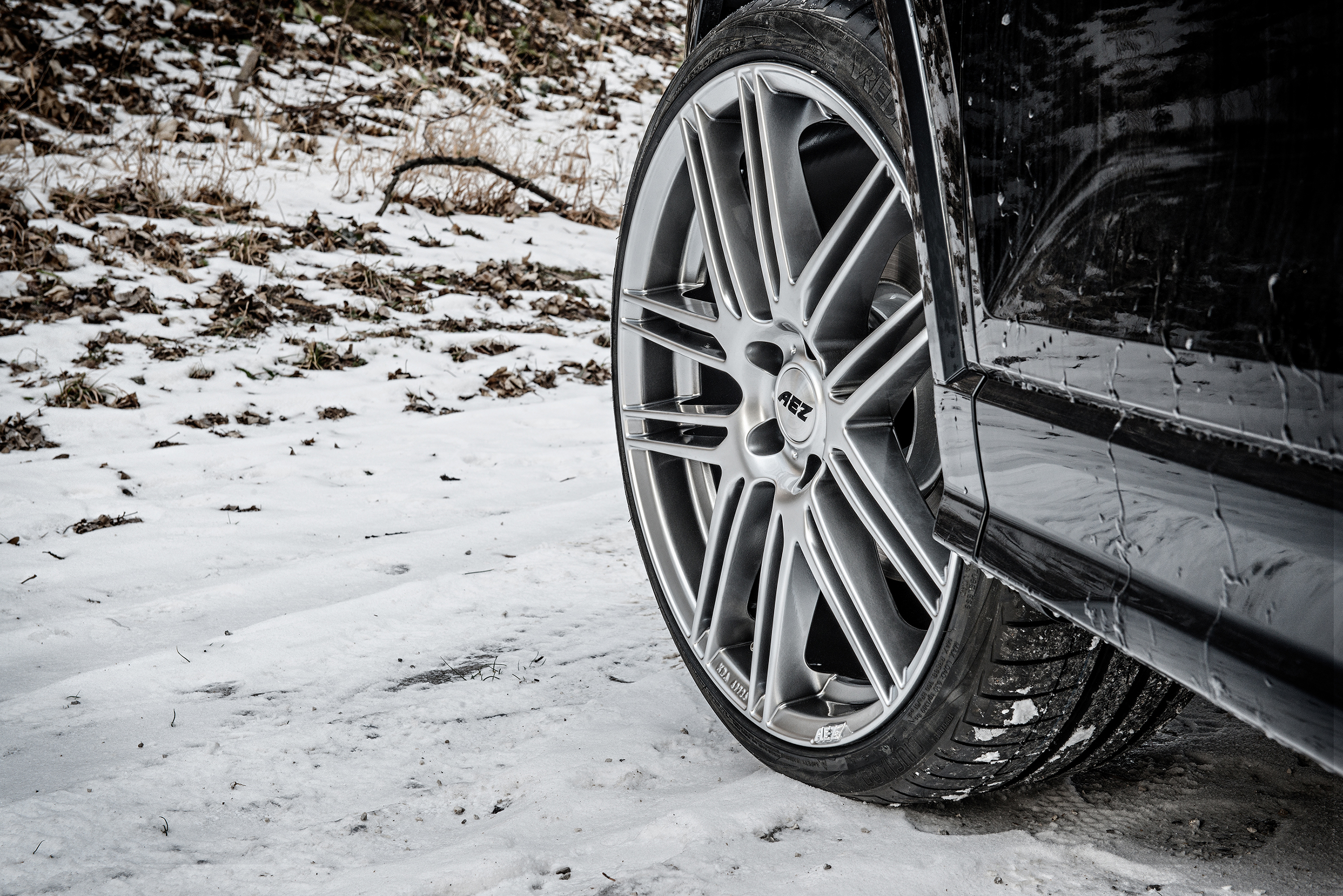 While the Audi Q2 is not top-of-the-range as such, it does offer premium technology such as connectivity/infotainment and plenty of room for upgrades.
Indeed, in keeping with the slogan "If it doesn't match it will be matched", the Q2 can be upgraded to taste, which also catapults it into the upper price segment of city SUVs.
Audi offers a total of six different engine models, with progressive steering being the standard in all varieties. And yes, you can also opt for the permanent 4-wheel drive quattro.
According to wheelmaker AEZ, the Q2's exceptional, geometric look is further enhanced by the AEZ Cliff rim. The stylish cross-spoke design perfectly matches the edgy look of the "newcomer". The AEZ Cliff's double-pair spokes resemble 10 tuning forks, with the slanted edge in the wheel well creating sensational depth. Here, it's "one for all", given that the alloy rim Cliff is available in dimensions from 16 to 21 inches.
The AEZ Cliff/AEZ Cliff dark come in 7×16, 7×17 inches (4-hole mounting) and 7×16, 7×17, 8×17, 8×18, 8×19, 8.5×19, 9.5×19, 9×20, 10×21, 11.5×21 inches (5-hole mounting).
Finishes include high gloss/black, front polished. Load ranges up to 1025 kilograms and the whole range of wheels comes prepared for TPMS and snow-chains.