Nokian launches Nordman 7 SUV for 'varying winter weather'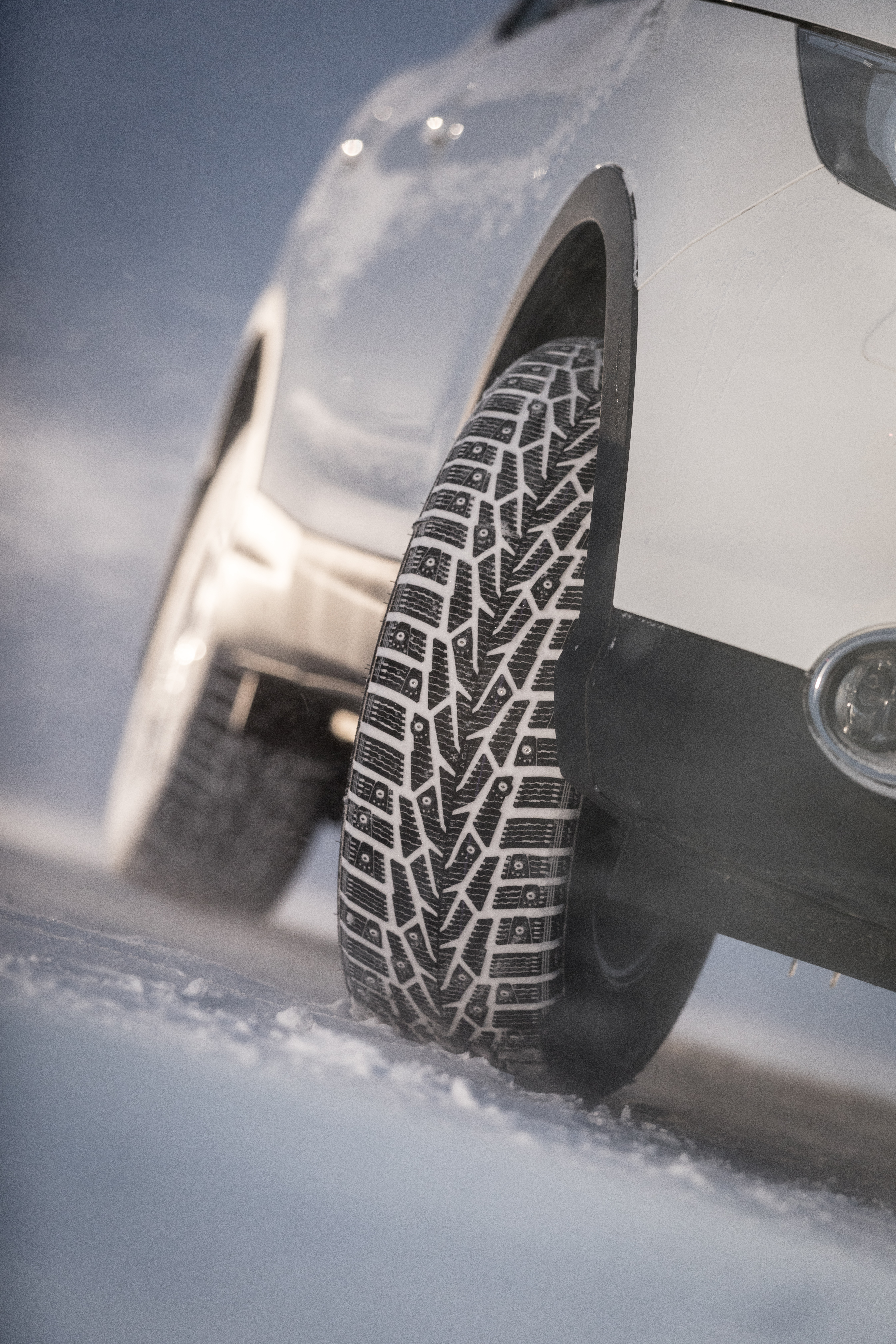 At the end of January Nokian Tyres renewed its Nordman product family with the introduction of the Nordman 7, including an SUV variant. The Nokian Nordman 7 SUV studded tyres utilise a unique stud technology that offers safe and comfortable winter driving. The carefully tried and tested technological solutions ensure that new Nokian Nordman tyres are a reliable choice for the varying Northern conditions in terms of safety as well as overall economy.
The Nokian Nordman product family supplements Nokian Tyres' product range for different consumer groups. The key markets for Nokian Nordman studded tyres are in the Nordic countries, Russia and North America. The size selection of these new products will be available to consumers in the autumn of 2017.
According to the company, the Nokian Nordman 7 behaves reliably under the varying and challenging Northern conditions. Furthermore, the tread pattern and structural solutions introduced by the Nokian Hakkapeliitta 7 have been added to provide improved grip and driving stability.
The new product aims to offer "enjoyable handling" and "an attractive new option to SUV drivers looking for reliable grip". This The wide, sturdy anchor stud boosts both longitudinal and lateral grip when driving on slippery surfaces. The Bear Claw, already used in the Hakkapeliitta tyres, keeps the stud upright by tensioning the tread block optimally during braking. Flexible and safe driving comfort is also guaranteed by the Eco Stud System, which has a stud cushion that dampens the stud's impact on the road.
Winter grip and soft road contact come by virtue of Air Claw Technology, which combines drop-shaped air dampers on the front edges of the tread blocks with an anchor stud. The technology is reminiscent of the heel dampers on running shoes: the air holes on the tyre soften and dampen the impact of the stud on the road and also reduce the vibration of the stud during road contact. The air cushion technology also reduces road wear and tyre noise.
The Nokian Nordman 7 SUV will come in 37 size options, ranging from 15 inches up to 20 inches.