"People, ideas, products"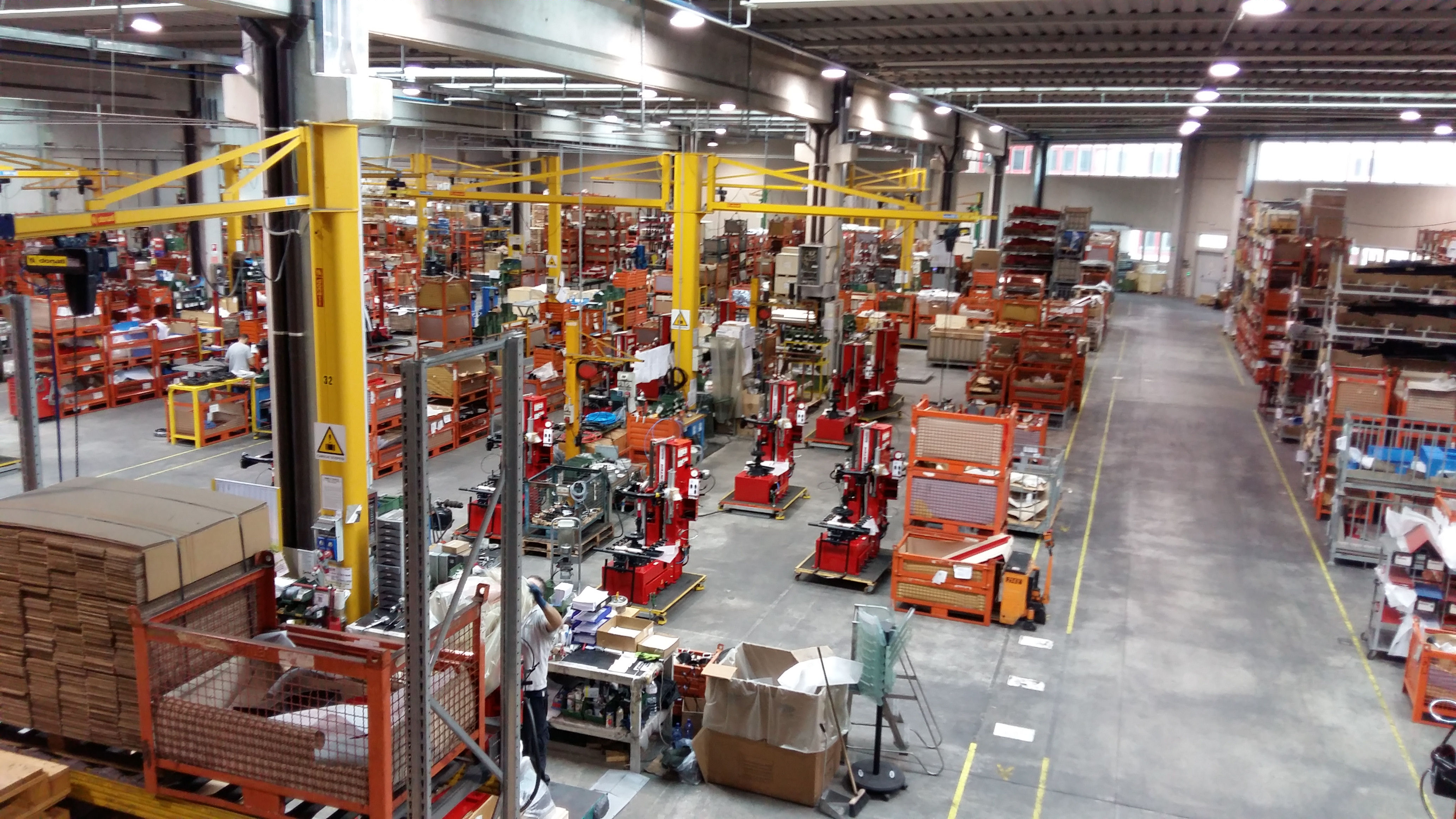 The 2015 financial year delivered Italian workshop equipment manufacturer Butler the best turnover in the company's history. The 1988-established firm achieved sales revenues of 32 million euros last year, more than a fifth the entire turnover of the Samiro Group, to which Butler has belonged for the past decade or so. The other Samiro Group companies may also be familiar to those in the tyre and automotive industries; these are Ravaglioli, Space and Sirio. The first of these is the largest Samiro business, accounting for 75 to 80 million of the group's total turnover of 142 million euros.
Each of the four firms has a specific focus, and additionally offers its sister businesses' products under its own brand name. While Ravaglioli, for example, is the specialist for hoisting technology, tyre mounting and wheel balancing machines are also offered under the Ravaglioli (and Space and Siro) name. Similarly, Butler and Sirio-branded hoisting machines are also sold. Sirio – a company set up by Ravaglioli in 1998 for the production of input materials, manufactures a large proportion of the mechanical components (including frames, casings and shafts) for its sister companies' production at its plant in Ferrara, while the Space factory near Turin is responsible for developing and making companion software and electronic components.
The main point of difference between, for example, machinery from Ravaglioli and from Butler, is the colour of each unit's housing – Ravaglioli utilises blue and Butler red. However there is of course a "grey area," as the Butler plant in Rolo, near the city of Reggio Emilia in Northern Italy, also builds machinery and facilities that are destined for installation in workshops bellowing to contractually-bound vehicle main dealers, such as VW, BMW and Mercedes. These are painted grey, while equipment produced for Hunter in the USA leave the factory with their housings painted black. "Hunter is the largest Butler customer. We manufacture the top-class machines for Hunter," shares Giovanni Ferrari, sales director at Butler since 2010. He explains that North America is the workshop equipment manufacturer's most important sales region, followed by Germany, where it is represented by Haweka Werkstatt Technik Glauchau, and then Italy.
Following a transitional phase in 2011, during which it was able to maintain output at around 75 per cent of maximum production capacity, the company moved into its current head office and plant at the 40,000 square metre Rolo site in early 2012. Around 8,000 of the 12,000 built-up square metres are dedicated to production and assembly, and 50 of the 90-strong Rolo workforce are employed in this area. Plans exist for a potential future expansion at the site that would increase the workforce to almost 200 and, according to Jan Michael Ristori, European export manager at Butler, the Rolo site can be expanded as required up to 80,000 square metres.
A modular approach to machinery manufacture is taken at the Butler plant in Rolo – this means that production components supplied from sister firms are first shipped to manufacturing stations within the factory and are then assembled into complete tyre changing or wheel balancing machines. As individual customer wishes are accommodated, hardly any of the machines assembled in Rolo are completely identical; flexibility within the production process is important for Butler.
"As a result, not every one of the manufacturing stations operates every day, and around 80 per cent of the workforce here in Rolo can work on each of them," comments Ristori. Replacement parts for Samiro Group machines are also produced in Rolo, and the company reports that some 85 per cent of ordered parts are dispatched to customers within a maximum of five days. Ferrari believes a company should neither be too large nor too small to be able to offer customers this combination of flexibility and speed, and with this notion in mind he is convinced that the company philosophy of "people, ideas, products" is a reason, together with an attractive product portfolio, for its success.