Exclusive Pirelli tyre supply to French GT Championship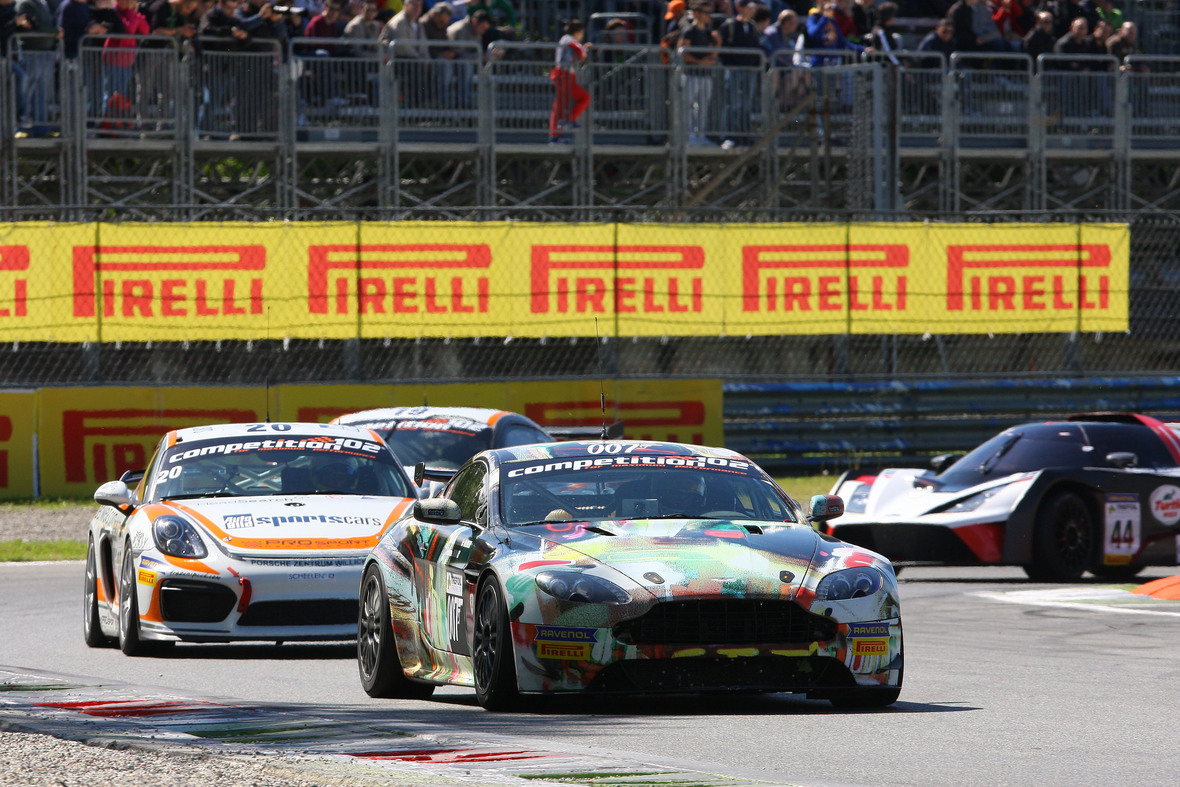 Pirelli will return to the FFSA French GT Championship next year as part of the new-look GT4 European Series promoted by SRO Motorsports Group. As exclusive tyre supplier to the championship, Pirelli will supply two commercially available, 18-inch P Zero fitments: The DH slick tyre for dry conditions and the WH patterned tyre for rain.
The GT4 European Series – which is split into the Northern Cup and Southern Cup, as well as an overall title – is organised and promoted by SRO, which is also behind the headlining Blancpain GT Series, where Pirelli has a long-term tyre supply agreement. Pirelli first supplied the GT4 European Series Northern Cup this year, and states it is "delighted" to renew the agreement into the future.
While the Blancpain GT Series uses GT3 cars from the world's leading sports car manufacturers, the European GT4 series (and, by extension, a number of the cars on the French GT Championship) use slightly less powerful SRO-homologated GT4-specification cars in order to open up the competition to as many drivers as possible and form a clear ladder of talent.
"All the tyres we provide for GT demonstrate the technology transfer that cascades from Formula 1, to GT racing, to other forms of motorsport and out ultra-high performance road car tyres," comments Matteo Braga, Pirelli's circuit activities manager. "The products we are using have been tested for several years in many different championships, so they complement the philosophy of the GT4 European Series and French GT perfectly. It's a great pleasure for us to continue our agreement with the GT4 European Series, and return to France, where we have not been seen on the national GT championship since 2009."
Stephane Ratel, founder and chief executive officer of SRO Motorsports Group, adds: "We are happy to have Pirelli on board for the new-look GT4 European Series. They are of course our loyal and efficient partner in everything GT3, and since Pirelli already provided GT4 teams with their tyres in the current GT4 European Series and British GT championship, they have plenty of experience with the GT4 category as well. The Pirelli tyre is not only very efficient, but also good value for money, so completely in line with the GT4 spirit."