Bridgestone launching new cruise, sand tyres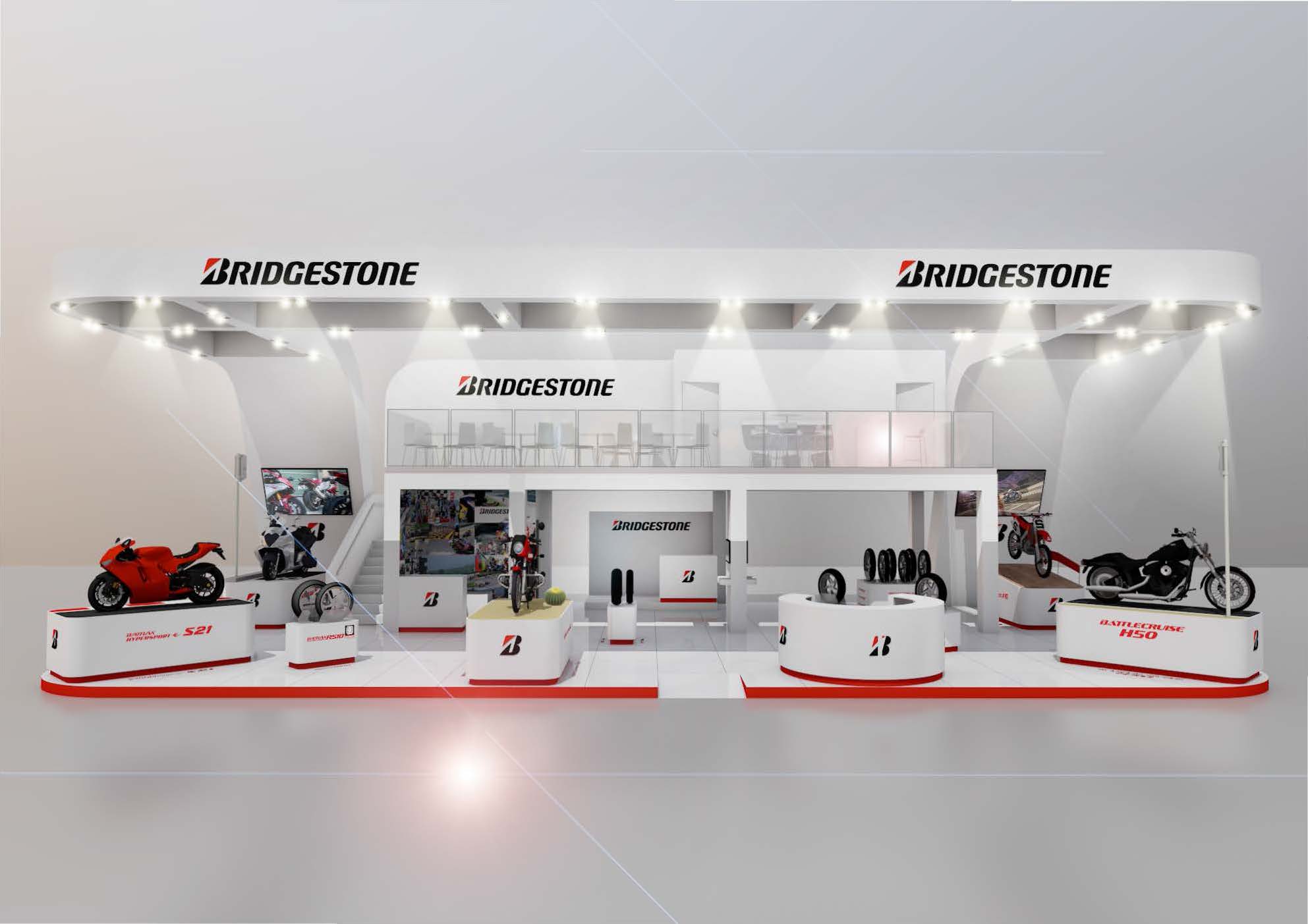 This week is EICMA week in Italy, and hundreds of thousands of visitors are expected to attend this year's show in Milan. Bridgestone will once again be present as an exhibitor, and is unveiling two new tyre lines – the Battlecruise H50 and Battlecross X10.
Making its world debut this autumn, the Battlecruise H50 is a custom tyre that Bridgestone says was "specially developed to give you maximum pleasure on your American V-Twin." The tyre's designers reportedly focused upon easy handling, top grip in the wet and dry and long wear life during development. At EICMA, the Bridgestone Battlecruise H50 will be displayed fitted on a Harley-Davidson Forty-Eight customised by Thunderbike.
As we reported last month, the Battlecross X10 completes the new-generation Battlecross MX tyre line-up. The sand terrain tyre will be shown at EICMA fitted to a Kawasaki KX450. Bridgestone states that it upped traction and control with the Battlecross X10 by developing a new low-profile block design and increasing the tyre's block deformation, giving it more edge effect in sand. Developed together with top pros from the MX competition circuit, the X10 traction package is now available for all MX riders, whatever their level.
The newcomers to Bridgestone's motorcycle tyre portfolio will be presented at a press conference on the Bridgestone stand (Pavilion 2, stand Q26) at 2pm on 9 November.