Toyo Proxes R888R availability extended to US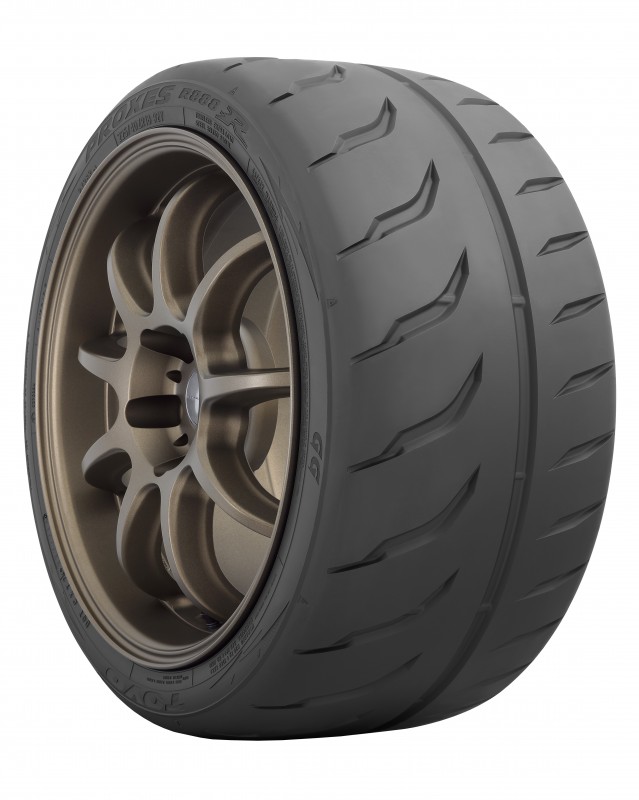 The Proxes R888R road and track tyre, which was launched in the UK at the start of last year, is now available on the other side of The Pond. Toyo Tire U.S.A. has released the Proxes R888R as an evolution of its Proxes R888 and states the tyre will deliver "even faster lap times and better dry handling." With a tread wear rating of 100 AA A, the Proxes R888R is available in the US in a full range of sizes to fit 13- up to 20-inch diameter wheels, with additional sizes to be released through summer 2017.
Toyo comments that racers and vehicle customisers in all segments "embraced the Proxes R888 for its versatility and longevity on the track, its broad range of fitments and overall good looks," and opines that the Proxes R888R "takes it to the next level with its great looking new tread design and an improved contact patch that puts more rubber on the surface of the track." This optimised contact patch is said to improve braking as well as acceleration and cornering in dry conditions. The Proxes R888R quickly reaches an ideal operating temperature due to its high grip race compound, the tyre maker adds.
"The Proxes R888R represents an evolution of the Proxes R888 in its design, technology and performance," says Marc Sanzenbacher, senior manager at Toyo Tire U.S.A.'s Competition Performance Products division. "It provides dramatically increased levels of performance for use in numerous NASA and SCCA classes, as well as Time Attack and high-performance driving schools – all while maintaining a great appearance for car customisers."
The Proxes R888 remains in the company's competition line-up for racers "who are faced with both wet and dry conditions on race weekends."