Pirelli sole tyre supplier to Blancpain GT Series Asia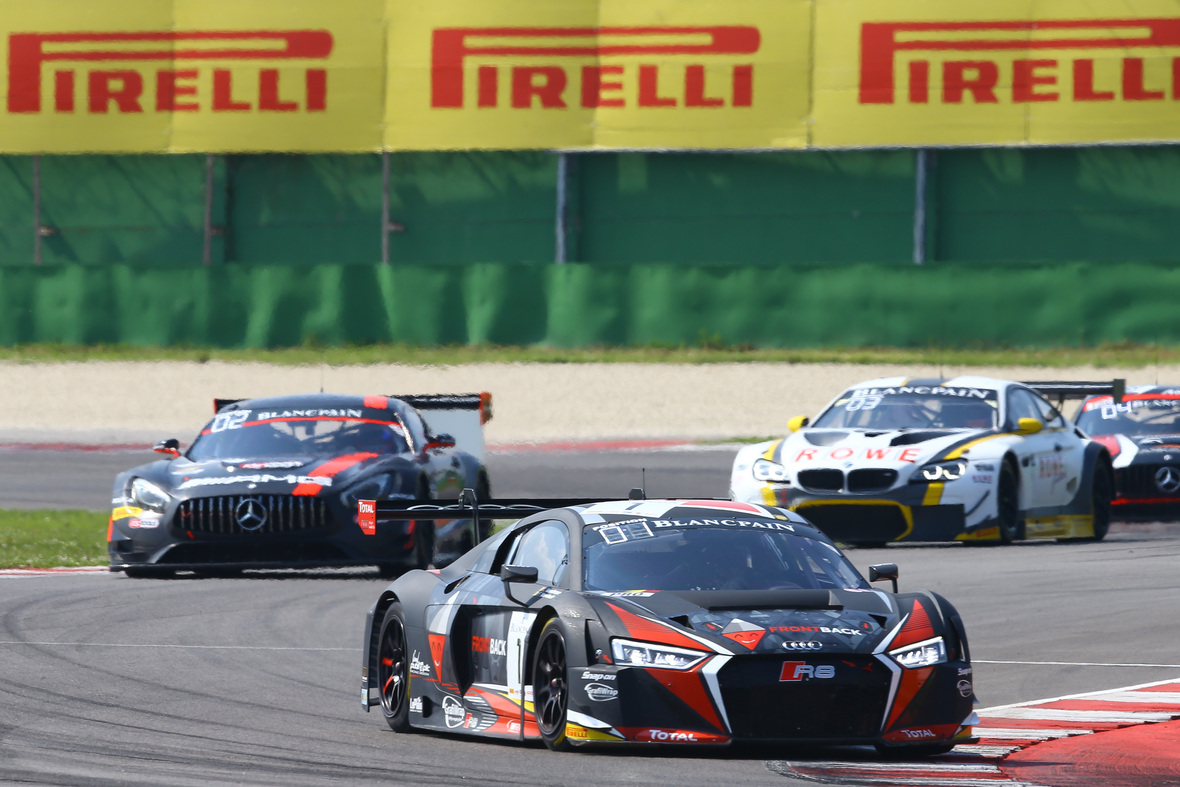 The Blancpain GT Series Asia, a new race series that commences next year, will exclusively run on Pirelli tyres. The Italian tyre firm is a long-term partner to the Blancpain GT Series within Europe, and considers the agreement to supply the Asia championship "the next logical step in a vital growing market for ultra-high performance tyres."
The inaugural Blancpain GT Series Asia season incorporates 12 one-hour races over six rounds in Malaysia, Thailand, Japan and China; three of the venues used will be familiar to Pirelli, as they are also used for Formula 1. The championship will use GT3 and GT4 cars fitted with the Pirelli P Zero tyres seen in this year's Blancpain GT Series. Pirelli describes the rubber it will supply to the series as "versatile tyres that work very well with a wide variety of vehicle architectures and configurations, as well as an ample range of different circuit and weather conditions." The tyre maker adds that this on-track versatility "perfectly mirrors the multiplicity of driving conditions encountered on the road, reinforcing the link between competition tyres and Pirelli's P Zero for everyday use."
Pirelli also states that its P Zero competition GT tyres are all derived from Formula 1 technology and use many of the same modelling and design processes, which ultimately translate into more advanced ultra-high performance road car tyres.
The tyre rules for Asia will be similar to those adopted by the Blancpain GT Series, with just one slick compound to decrease costs but increase competition. For wet conditions, there is a single Cinturato WH treaded tyre that is capable of rapidly dispersing surface water to allow racing to continue even in heavy rain.
The new Asian championship will be promoted by the Stéphane Ratel Organisation, which is at the helm of a number of other GT championships that Pirelli exclusively supplies, such as the British GT Championship as well as the Blancpain GT Series, plus the FIA GT World Cup in Macau.
"GT racing is absolutely at the heart of what we do as the world leader in ultra-high performance tyres, so we're delighted to extend our partnership with the Stéphane Ratel Organisation through this important new championship," comments Pirelli's motorsport director Paul Hembery. "In terms of return on investment for manufacturers and partners, as well as close competition and entertainment for fans, the Blancpain GT format is hard to equal. The Asia-Pacific region is crucial for us strategically, so we look forward to being represented at the forefront of what is sure to be another closely-contested and exciting GT championship."
Pirelli was also appointed as sole supplier to the China GT championship earlier this year, reinforcing the company's sporting presence in the region.