Davanti Tyres: New winter & run-flat ranges, Shanghai sales office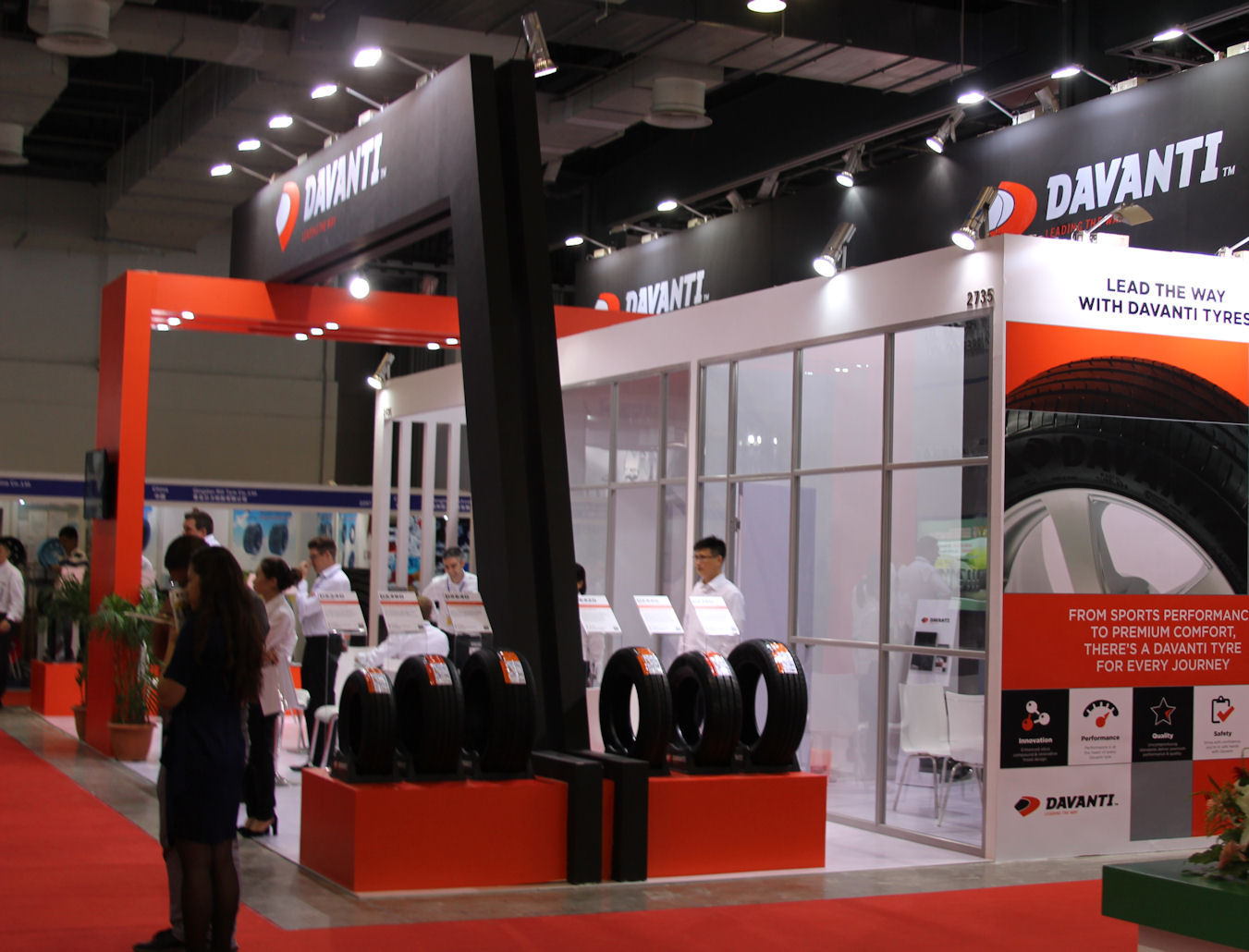 By the time Tyres & Accessories caught up with Davanti Tyres towards the end of CITExpo, the team was looking back at a full year of trade fairs – the Shanghai show was the company's last major exhibition for 2016. Yet although Davanti Tyres is now taking a breather from the show circuit, its work promoting the brand continues.
"After our UK launch last year we're taking Davanti to other markets and looking for new partners," shares Peter Cross, Davanti Tyres' general manager. "At present we're beginning to identify potential partners, and will make announcements on these going forwards."
Negotiations with potential partners include discussions with those in countries with legislation covering tyre use in the cold months of the year – Cross says we can expect to see winter products enter the Davanti portfolio in the first half of 2017. "We're already selling in four European markets – Cyprus, Spain, Portugal and Greece – but a lack of winter products has held us back from launching in other countries. Next year we'll launch in northern and central markets, in the countries that have winter tyre regulations."
The winter range that Davanti Tyres anticipates will give it a foot in the door in these markets is Wintoura, which will be available in four patterns: Wintoura for the high performance category, Wintoura Van, Wintoura SUV and, covering the UHP segment, the Wintoura +.
A further expansion of the Davanti product portfolio is about to occur with the introduction of run-flat tyres. Cross reports that production of these began in October, and the new tyres are run-flat versions of two existing patterns, the DX390 and DX640. "We're initially launching our run-flat offer with six sizes for 16 and 17-inch rim diameters, and next year we will move into 18 and 19-inch sizes."
In addition to news of the Davanti winter and run-flat ranges, the general manager mentioned another project that Davanti Tyres wasn't promoting at CITExpo, a project that was still in its infancy at the time. "Development meetings will soon start for the all-terrain category," he shares. "The plan is to launch these products in 2017, although we're so early in the development cycle that we can't say exactly when."
Last but not least: Alongside promoting the Davanti range and holding discussions with potential distributors, Peter Cross and his colleagues had another important reason for their presence at CITExpo in the final week of September – the Davanti Tyres team was in Shanghai to celebrate the opening of a new office in the city, and held a launch party to mark the occasion. "The new office will house our global sales team," comments Cross. "Six people work out of the Shanghai office at present, all global sales staff, and all office branding is Davanti."
stephen.goodchild@77.237.250.82