Hankook Tire targeting long-haul coach market with new SmartTouring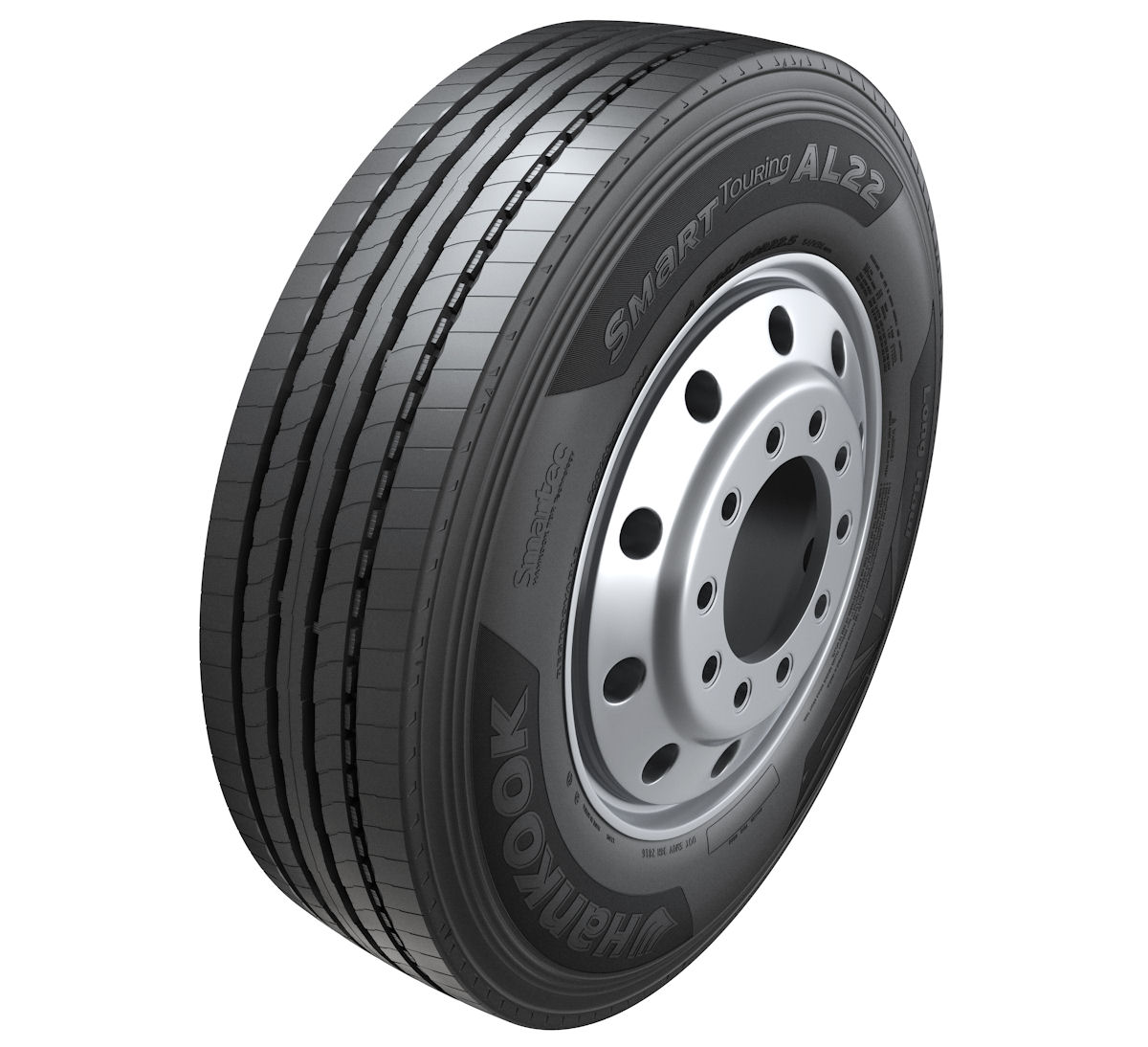 Competitive fare pricing has led to a surge in intercity bus passenger numbers across Europe, and operators within this segment can choose from a growing range of products specifically designed for bus and coach use. Hankook Tire has now launched its new range for this market, the SmartTouring.
"Hankook decided there was demand for a long-haul bus product that offers outstanding comfort for the driver and passengers," commented Felix Kinzer, Hankook Tire Europe's director of public relations, at the launch of the SmartTouring range during the IAA show. The first SmartTouring tyre to come to market is the all axle position AL22, which will be available in sizes 295/80R22.5 and 315/80R22.5.
Comfort, including low rolling noise, was just one priority during the tyre's development. "During development of the SmartTouring line, we focused particularly on ride and rolling comfort as well as on straight driving performance," commented Klaus Krause, vice-president and head of Hankook Tire's European Development Centre in Germany. "The characteristics of the SmartTouring AL22 not only allow maximum travel comfort for passengers, they also maximise driving and handling comfort for the driver on long-distance trips."
The strength of the AL22 casing is said to ensure very good handling and ride, with its contour optimising suspension properties and contributing to driving safety. The tread features a longitudinal five-rib pattern with a solid central rib, and Hankook says this design offers excellent straight line driving performance. Multi-3D sipes guarantee both good traction and an outstanding braking response.
The bead area of the SmartTouring AL22 has been developed for outstanding retreadability, reports the tyre maker, while the "particularly precise rim joint stiffness" of its contour "results in excellent concentricity and travel comfort."
The individual belt layers within the SmartTouring AL22 are, according to the manufacturer, structurally arranged in a way that significantly less heat is developed in operation compared to conventional tyres. "This effect not only reduces rolling resistance, thus economising on fuel, it also considerably extends the service life of the tyre."
Heat build-up and, in turn, fuel consumption haven't only been achieved through the belt structure design, adds Hankook. The tread compound selected for the AL22 also plays a role; Stephan Brückner, Hankook OE account manager Europe, describes it as a high structure carbon black compound. Soot molecules with a larger volume and a particularly stable structure are used for the basic tread rubber, and Hankook says this facilitates a significant reduction in energy loss during movement. These so-called highly structured carbon molecules are also said to guarantee enhanced abrasion resistance and contribute towards a more than 17 per cent increase in mileage in comparison to conventional products.