ATS Euromaster and Blackcircles open second Pit Stop centre at Lakeside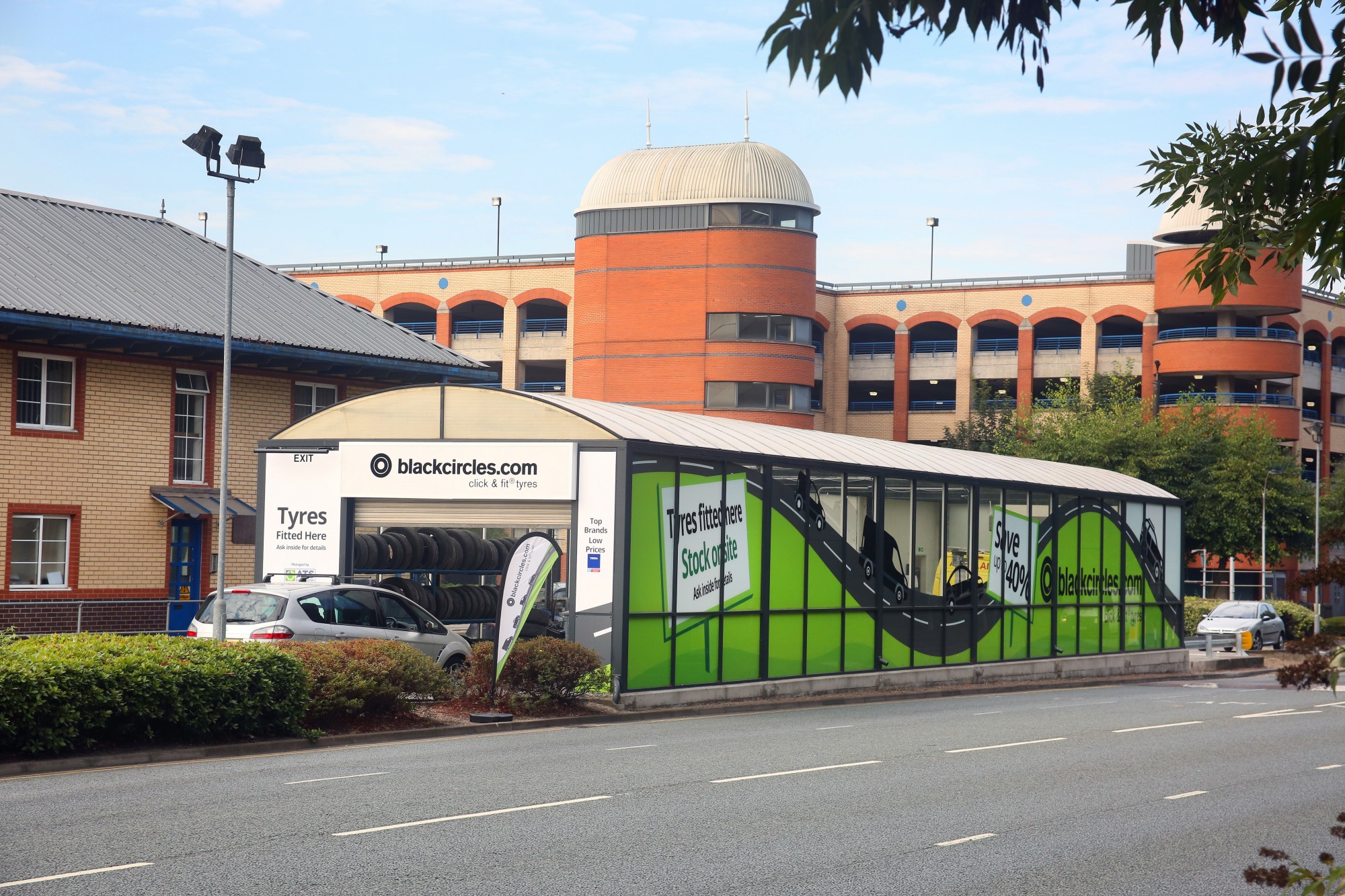 ATS Euromaster, in partnership with Blackcircles, has opened its second quick tyre change facility at the Lakeside Shopping Centre in Essex, following the success of the first Pit Stop location in Cambridge.
Peter Tye, group operations manager at ATS Euromaster, says: "Pit Stops make it even easier for customers to have quality tyres fitted by ATS Euromaster. The model enhances our excellent relationship with Blackcircles, as well as expanding our presence in areas where we currently don't have full retail centres."
The second Pit Stop site at Lakeside marks out plans for further expansion. Tye says: "The Pit Stop centres underline our commitment to making the customer journey as simple as possible. We wanted to offer our honest, open approach to tyre fitting to our customers at a location and time that suits them – without losing any of the precision, expertise or quality of service they have come to expect. As we proved with the Cambridge site, it's an approach that works and I am certain Lakeside will also be a resounding success – paving the way for more centres in the future."
In addition to tyre fitment, the new Lakeside Pit Stop has been set up for air conditioning re-charge, nitrogen tyre inflation and wheel alignment. The centre forms part of the ATS Euromaster network which has now received for a third year running the RoSPA Gold Award for health and safety.