Hella Gutmann Solutions CSC tool used to research high safety standards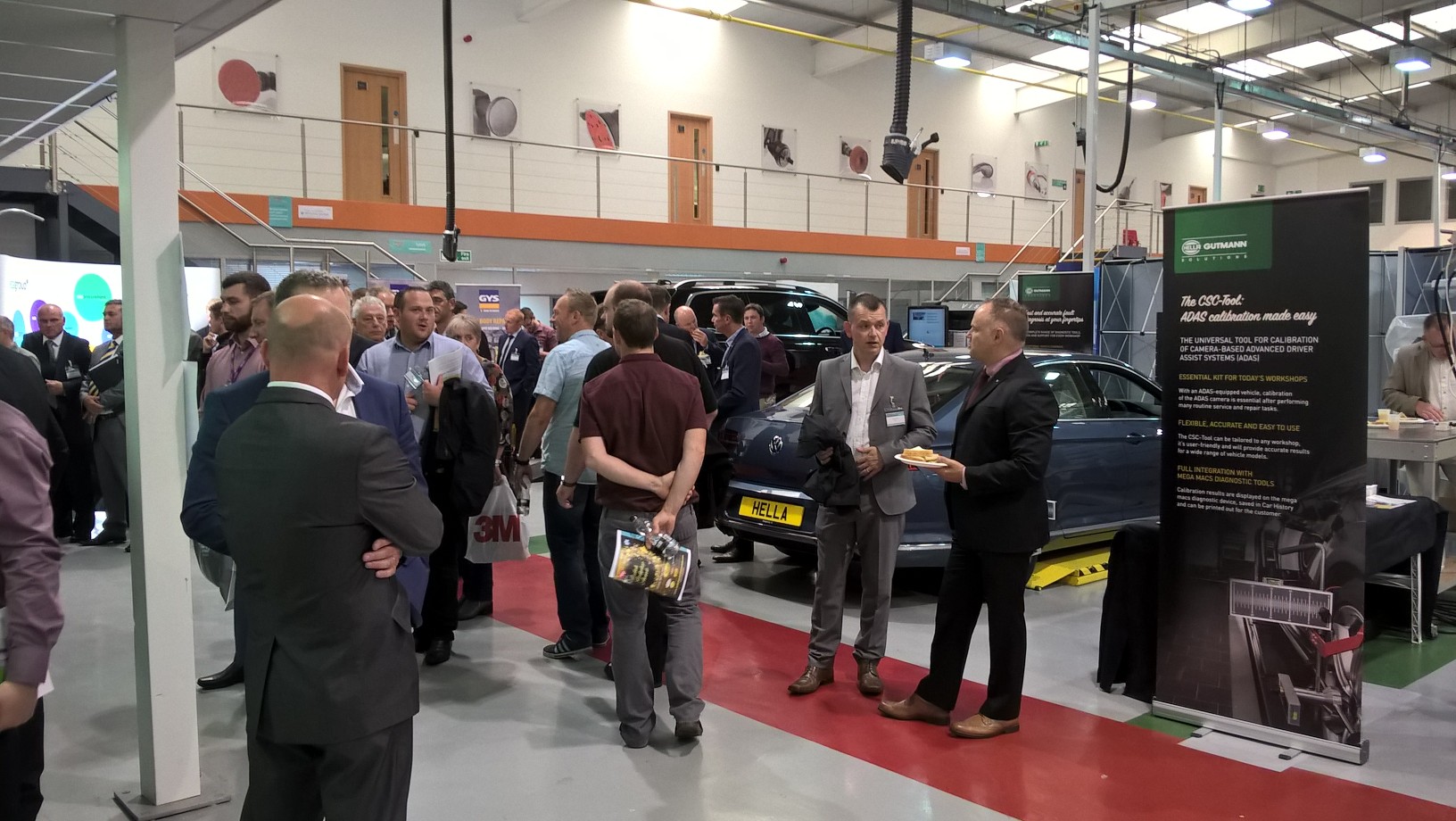 Diagnostic equipment supplier Hella Gutmann Solutions (HGS) has a long standing business relationship with independent research centre, Thatcham Research. The firms recently hosted the Repair Focus event, attended by major bodyshop groups and insurance companies, with HGS recalibration system tools for the aftermarket used to carry out specific tests to establish the correct safety procedures when repairing a vehicle. Thatcham has recently issued the ADAS Glazing Code of Practice, which gives clear guidance on the recalibration of ADAS systems during the replacement or refit of windscreens.
Neil Hilton, head of business development at HGS said: "Although 'Repair Focus' is an event primarily for the bodyshop and insurance industries, camera and radar recalibration is an issue that affects the whole of the service and repair industry.
"By providing a genuine all-makes solution for the entire aftermarket, HGS is at the forefront of enabling the independent sector to remain not only relevant, but competitive."
HGS's ADAS recalibration solution was also a significant part of the IBIS Global Summit 2016, where one of the keynote speakers was sales and marketing director at Autoglass UK, Neil Atherton. Autoglass, a Belron brand, is working with HGS to ensure its network is fully able to undertake all ADAS recalibration work.
During his address, which included the challenges and opportunities of ADAS, Neil Atherton explained that HGS provided the solution strategy for Autoglass and for the wider independent garage community with its CSC tool.
For HGS, Neil Hilton continued: "We know just how important these tools are when it comes to recalibrating a vehicle. The cameras and radar need to be calibrated properly or they can pose a significant safety risk to the driver and others.
"HGS is proud to be assisting companies such as Autoglass UK and Thatcham Research, ensuring their safety procedures are leading the market, which is why we are delighted to work with Thatcham to help them in this process."