BKT present on test vehicles at Deutz-Fahr launch event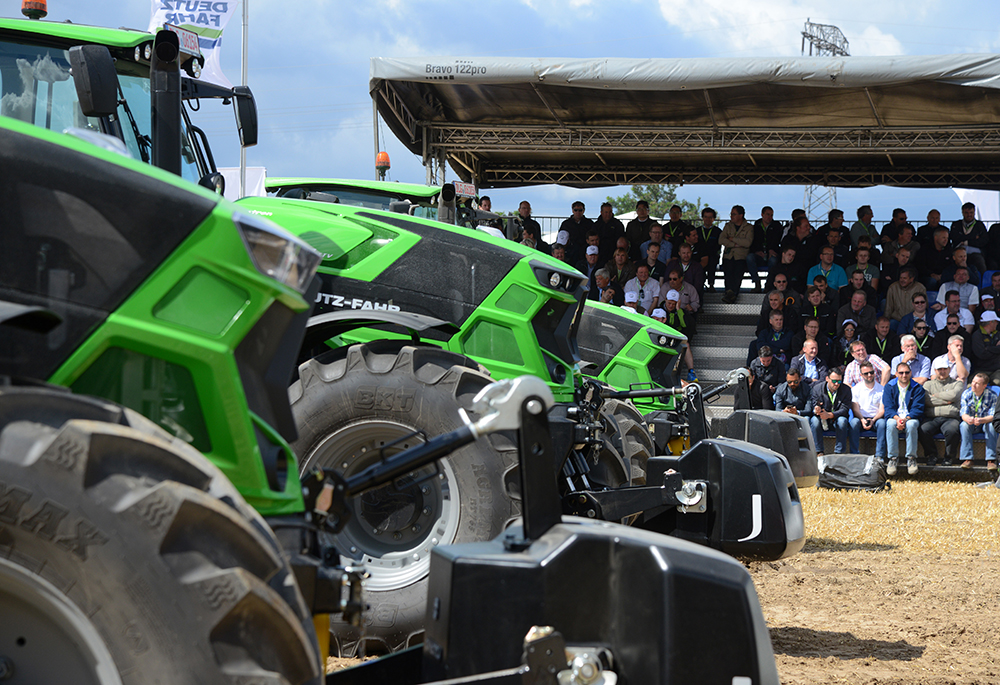 Off-road tyre specialist BKT is proud to share that its products were fitted to tractors featured at this week's launch of the Deutz-Fahr 6 and 7 Series ranges, which took place at the brand's 'Future Farming' event in Dresden, Germany. The company also served as a sponsor to the SDF launch event and reports that its Agrimax RT 657 was fitted on 6 and 7 Series tractors at the launch and the Agrimax RT 765 on the 7 Series. A total of 19 Deutz-Fahr vehicles were available for live testing at Future Farming, and BKT shares that its flagship Agrimax Force saw action fitted to the 9 Series, which was launched last year.
Product visibility for BKT at this high-profile event is significant as, unlike car and truck makers, tractor manufacturers typically don't supply their vehicles with a particular brand of tyre – instead, purchasers request shipment of their tractor with the tyres of their choosing. The presence of BKT tyres on the launch vehicles reinforces their suitability for the 6, 7 and 9 Series tractors.
Agrimax Force is positioned at the top of the BKT agricultural range and is designed for high-power tractors such as the Deutz-Fahr 9 Series. The IF tyre was utilised at the launch in sizes IF 650/65 R 34, IF 710/75 R 42 and IF 900/60 R 42.
The Agrimax RT 657 was specifically conceived to cover longer distances at significantly reduced operating costs. The Deutz-Fahr 6 Series was fitted with the tyre in sizes 540/65 R 30, 540/65 R 28, 650/65 R 38 and 650/65 R 42, while the 7 Series vehicles rode on size 540/65 R 34 and 650/65 R 42 tyres.
The third in the trio, the Agrimax RT 765, is a 70-series radial designed for use on the heaviest tractor applications. BKT comments that the tyre provides extraordinary cut and wear resistance while giving excellent traction and minimal soil compaction. 7 Series launch vehicles were fitted with the tyre in sizes 710/70 R 38 and 600/70 R 30.
"BKT's presence at this high-profile event does not only fill us with pride, but also confirms the brilliant work carried out by our R&D team at a project level," states Lucia Salmaso, managing director of BKT Europe. "Moreover, this is the confirmation of BKT's capacity to respond with premium products to modern farming needs. This event means a lot to us, especially now that we are expanding our presence more and more in the OEM segment. We are honoured to have such an important partner as SDF."