KRT launches new Kingstone industrial and speciality ranges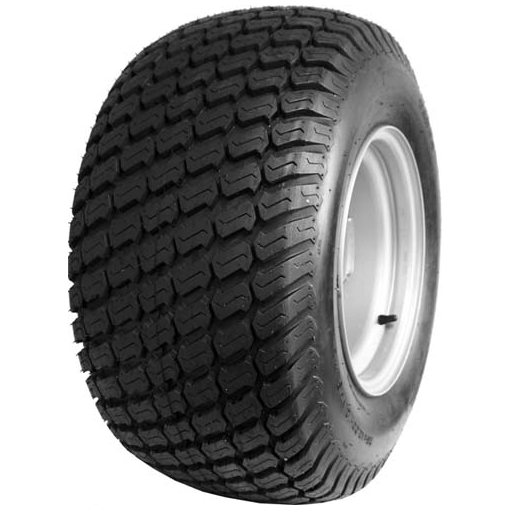 Tyre wholesaler Kings Road Tyres (KRT) has invested in a major expansion of its Kingstone range to include over 60 new lines for ATV, turf, horticultural, agricultural, light materials handling and high speed trailer tyre applications. In addition, the new products are supported by a range of EU-manufactured tubes.
The new Kingstone range is produced through an exclusive agreement with an unnamed Chinese manufacturer and the project has been in planning and development for 12 months. It is an ongoing collaboration, with additional products in the pipeline for launch by the end of the year. According to the company, the investment represents the most significant expansion of the brand since it was first introduced in 1987, with the new lines joining the company's existing range of Kingstone tubes and flaps.
Further planned investment and product development will see puncture-resistant options for turf applications joining the expanded range by the end of 2016.
Tim Bader, KRT's group operations manager, says: "As one of the UK's original house brands, Kingstone has been a familiar name to the trade for over 25 years. That long term track record gives us the perfect base from which to expand the offer with these new ranges of specialist, niche market products.
"Over many years, our experience confirms that customers value the certainty of supply, value-for-money quality and service back-up that comes with an established, exclusive line such as Kingstone. Our investment decision and ongoing product development strategy reflects customer demand for specialist products servicing successful and expanding niche markets."
KRT has a stated ambition of becoming the UK wholesaler of choice for customers in commercial fleet, agricultural and specialist market sectors, which is one reason why the expansion of the Kingstone range marks a significant contribution to that strategy.
Kings Road Tyres the exclusive UK distributor of Maxam industrial tyres
As we have seen, Kings Road Tyres (KRT) aims to offer one of the most extensive portfolios of industrial tyres available to specialist stockists, with a wide selection of products covering all applications for materials handling and ground support equipment operators.
KRT is the exclusive UK distributor of the popular Maxam brand, offering high quality ranges of solid resilient, pneumatic and press-on band tyres, covering applications including fork lift trucks, skid steer loaders, industrial trailers, ground support equipment, access lifts, telescopic handlers and wheeled excavators.
Popular patterns include pneumatic tyres in the MS801 and MS802 ranges, with solids represented by the MS701 and MS702 and press-on band applications covered by the MS601 range, all available ex-stock from KRT UK's distribution network.
"The industrial tyre market is very diverse and covers a multitude of applications for specialist equipment, "KRT Group Operations Manager Tim Bader explained, adding: "We have invested heavily to bring together a product offer that gives excellent market coverage with a range of quality, value-for-money tyres from the popular Maxam range."