AlloyGator wheel protectors now available in 12 colours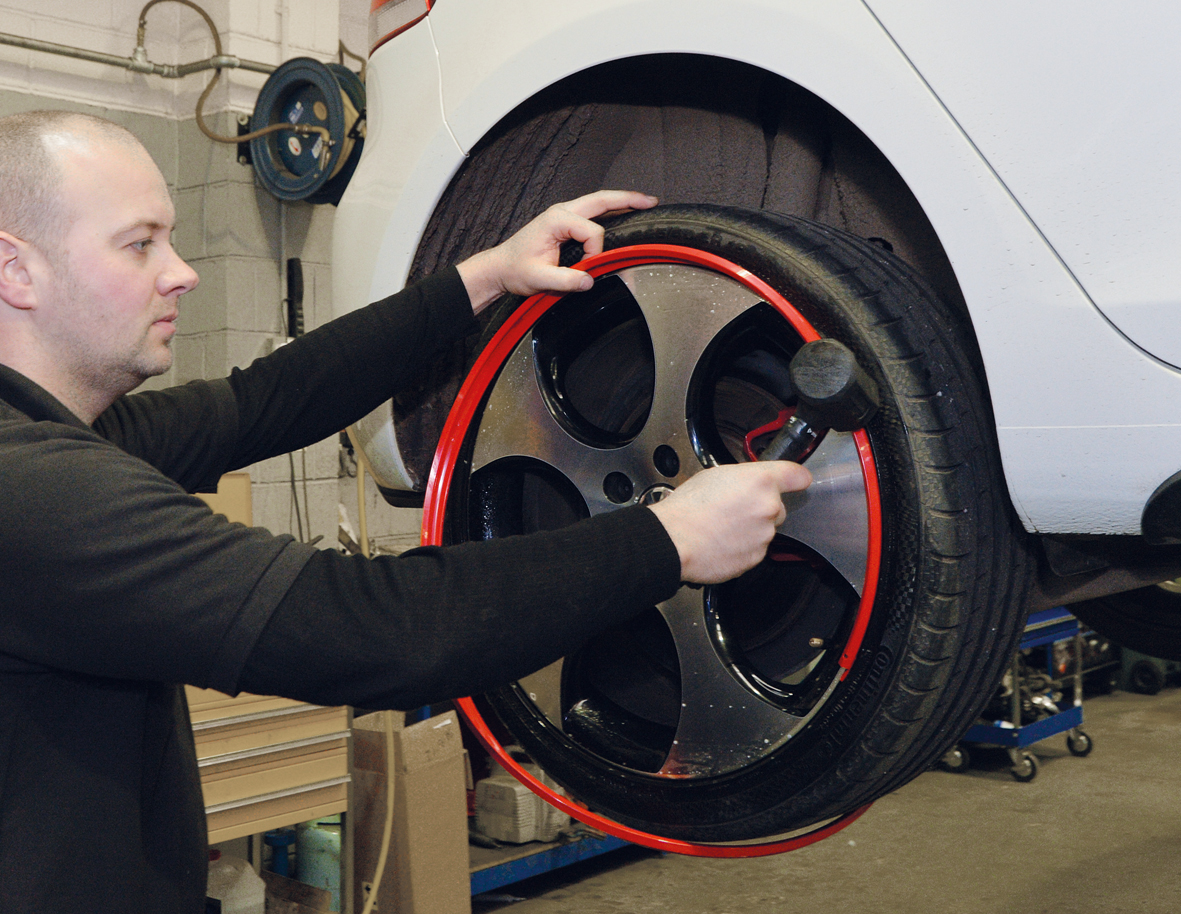 AlloyGator's range of coloured alloy wheel protectors were launched in 2007, winning Auto Express magazine's coveted 'product of the year' award. With increased global take-up around the world, the company says its products offer service and repair workshops, tyreshops and bodyshops "a sizeable additional business opportunity."
Workshops in more than 50 countries now stock and supply AlloyGator's protection system to motorists and fleet users. The coloured bands offer prevention against costly damage to expensive alloy wheels or a degree of style and personalisation to vehicles.
Available in a range of 12 colours, the patented super-tough nylon protection system sits between the alloy wheel and tyre, reducing the risk of damage to the rim caused by scuffs on kerbs or potholes. Designed to extend the life of alloy wheels, AlloyGators save motorists time and money on expensive repairs to their wheels.
AlloyGators can be fitted by motorists themselves or as a dealer fitted accessory, providing workshops with an opportunity to generate incremental revenue through the additional labour sales needed to fit the protectors, along with increased parts sales and healthy margins on the product itself. The fitment of AlloyGators also provides workshops with the opportunity to examine and identify any other steering and suspension maintenance issues which could result in further work.
Exemplifying the business opportunity open to retailers, AlloyGator states that workshops fitting three sets of its protection system per week at the company's recommended retail price of £95.95 (excluding VAT), could earn more than £10,000 per year in labour charges alone (based on one hour's labour charge at £70 per hour).
The company's representatives told Tyres & Accessories, "there are several new products about to come on line in the next couple of months." As part of its ongoing expansion, AlloyGator is also seeking to expand its network of fitting centres and trade partners around the UK.