Kraiburg showing retreads 'comparable with new tyres' in Essen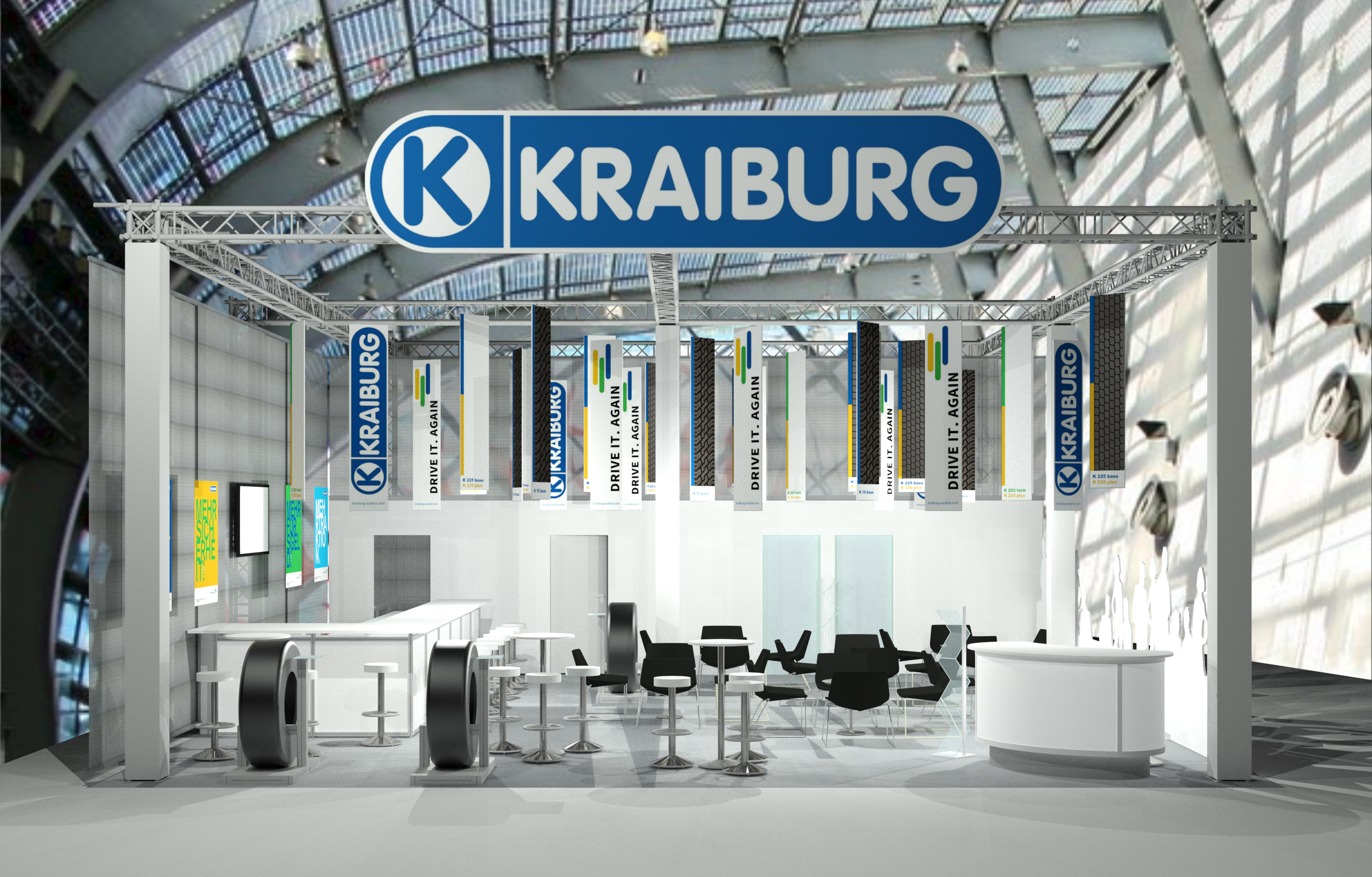 This year Kraiburg Austria is adopting the "retread into the future" theme at Reifen, Essen from 24 to 27 May. In other words, on the company's show stand, everything will revolve around the performance of its retreads and how they are comparable with new tyres.
And this goes for looks too. In order to emphasise this, the company is presenting almost its entire range of patterns this year. Roughly 60 life-size graphics from 1.70 to 0.35 metres will hang from the ceiling showing designs from the K_base, K_tech and K_plus ranges from both sides. Large-format posters hanging behind the counter are designed to illustrate the main themes: More mileage. More safety. More traction. More value for money.
Test results prove comparability with new tyres
In addition, Kraiburg reports that its product perform as well as new tyres when the rubber hits the road in test conditions – specifically in terms of rolling resistance, wet grip and tyre rolling noise. One of the test patterns, the profile K 700, is part of the exhibition. And so the retreading specialists are looking forward to impressing trade fair visitors with more than convincing data.
And finally, one or two discussions are also sure to take place during Gin Tonic Time on Tuesday, Wednesday and Thursday from 5.30 p.m. in the Galeria, right by the passage to Hall 3, booth GA 109.