Huw Lewis Tyres' upgrades online platform with Michelin funding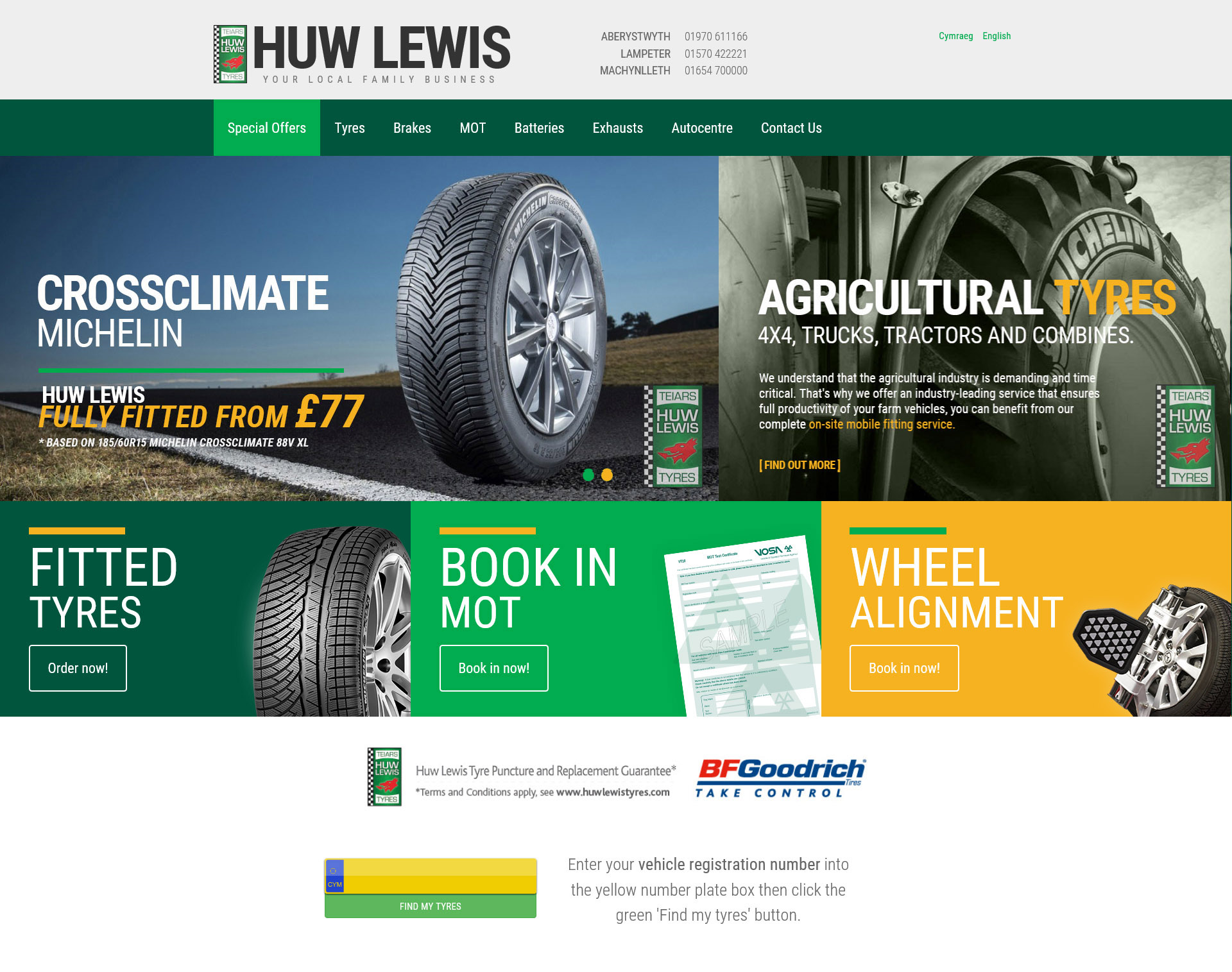 Wales' Huw Lewis Tyres has added a one-click-fit feature and dual-language support to its website in a move that was part-funded by the Michelin Auto Professional programme's business development fund.
The revamped website showcases the Michelin Certified Centre dealership's entire tyre product range and service offering in both English and Welsh, along with a 'find my tyres' page that matches prospective customers' cars with their ideal fitments.
The dealership's founder, Huw Lewis, commented: "In today's marketplace, a well-designed tyre dealership website can draw in just as much business as being positioned by a main road. As such, we made refurbishing our online offering a matter of importance, and decided to use our Michelin business development fund to support the effort.
"Michelin's investment unlocked access to another level of online expertise, and our new website far surpasses expectations as a result. Having our longstanding faith in the Michelin brand rewarded with the company's support is just one example of what being part of the Michelin Auto Professional network can offer."
Mark Meagher, retail programme development manager at Michelin, said: "Supporting our Michelin Auto Professional dealerships goes beyond audits and presenting the coveted Michelin Man signage, and we're keen that Huw Lewis' example be followed by the network's other members. With online sales now accounting for increased consumer spend, every dealership should follow Huw Lewis' example and look to optimise their online offerings for today's web-savvy shopper."
Operating from three locations in Aberystwyth, Lampeter and Machynlleth, Huw Lewis Tyres employs 25 members of staff. The dealership offers services including wheel balancing and alignment, together with the supply and fitting of batteries, brakes and a wide selection of other car equipment.