VMC Releases enTIRE PressureNet for TPMS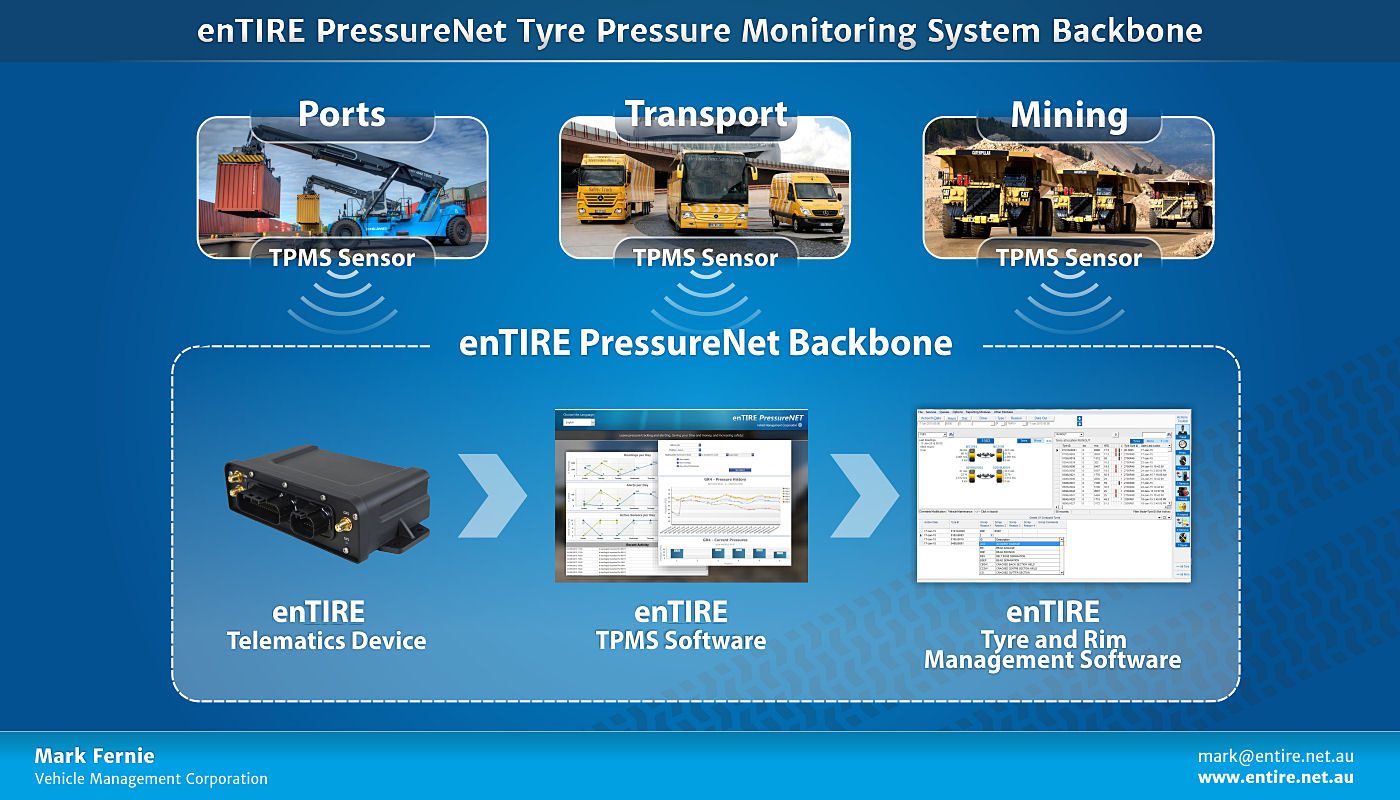 Australian company Vehicle Management Corporation (VMC) has released a new TPMS backend for mining, port and transportation applications. The enTIRE PressureNet solution is "the result of years of research and development," and comes from the same software development team that produced enTIRE Wheels, the tyre and rim management software widely used around the world for the past 25 years.
When TPMS sensors send out data, it is received by software applications such as enTIRE PressureNet and stored centrally on a server. Reports and alerts are generated when tyre pressure/temperature falls below or rises above a certain safety threshold. The information can be accessed and analysed via the internet.
VMC notes that while a handful of TPMS providers offer a similar product to enTIRE PressureNet, these can only interface with their own tyre sensors. This is the greatest advantage that enTIRE PressureNet offers over its competitors – it is the only application of its kind capable of interfacing with multiple TPMS sensor types, giving customers a much larger choice than other systems. The enTIRE PressureNet system can also be optionally supplied with its own tyre and rim management system to further increase its potential value to the customer.
Mark Fernie, co-founder and managing director of enTIRE, reports that in addition to working with multiple types of TPMS sensor, PressureNet is easy to install, with minimal hardware installation inside the vehicle cabin. He adds that using the system can improve fuel consumption by up to 3.5 per cent and extend tyre life by up to four per cent while reducing downtime. According to Fernie, enTIRE PressureNet was developed with port operations, mining and transport industries in mind with cost savings and safety as the main objectives.