Federal-Mogul MIRA tests say Eco-Friction brake pads are best in class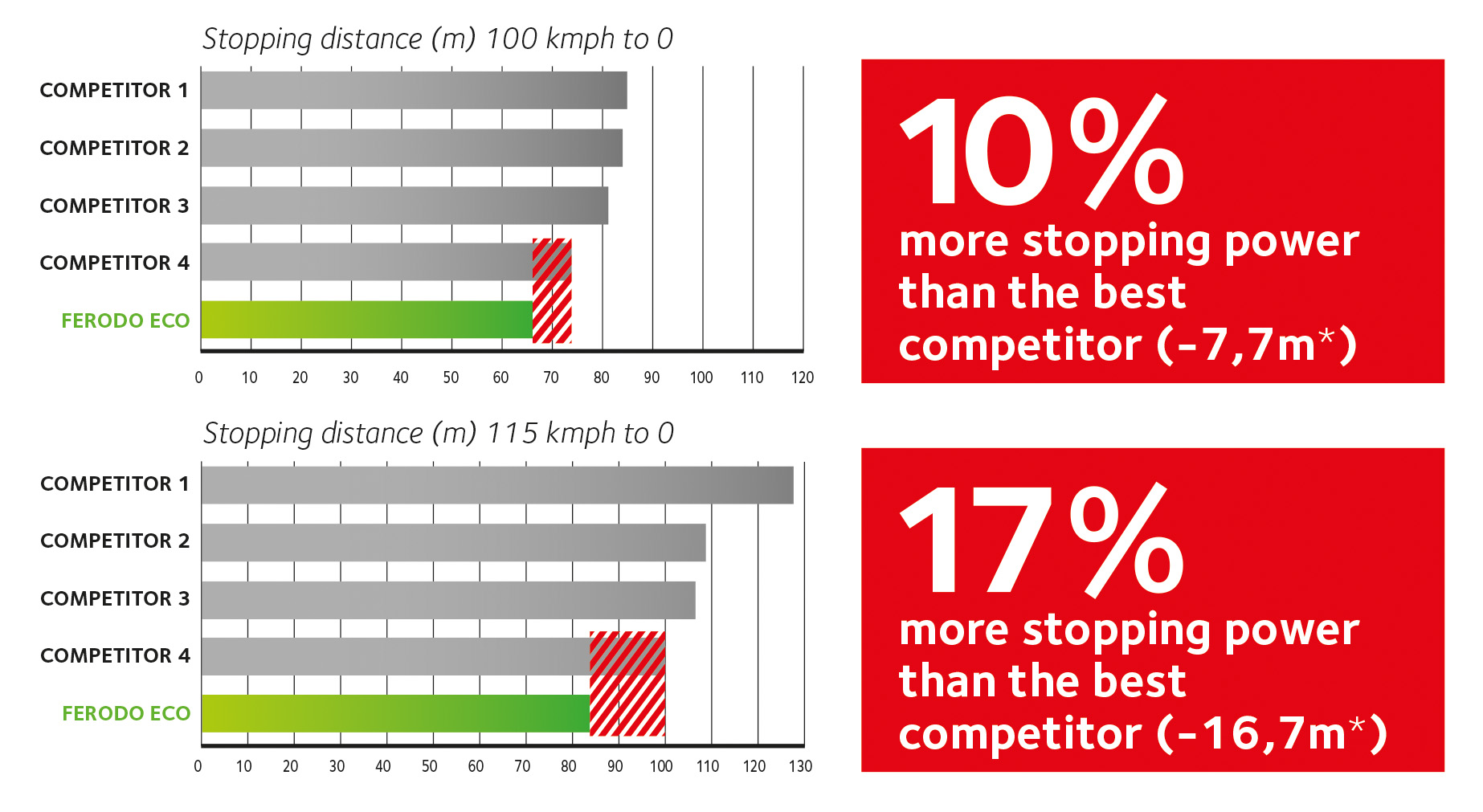 Federal-Mogul Motorparts, a division of Federal-Mogul Holdings Corporation has published test results that show Ferodo Eco-Friction low and zero copper brake pads provide greater stopping power compared to competitors' traditional, copper-based materials. The test was carried out by UK independent proving ground and research consultancy, MIRA. From 100kph, Eco-Friction brake pads are shown to improve the braking performance of a Mk6 Volkswagen Golf, Europe's bestselling car, by 10 per cent, with similar equivocal results displayed across the passenger and light commercial vehicle sectors.
"Ferodo is committed to offering the latest OE technologies and best quality products to the aftermarket, which the results from MIRA show Eco-Friction achieves, from both safety and environmental perspectives," says Jérôme De Bruycker, Federal-Mogul Motorparts Brand Marketing Director EMEA. "We developed Eco-Friction ahead of legislation outlining a ban on the use of copper in brake materials. Copper is a key ingredient in brake pads but we have been able to replace the material in this next-generation formulation, whilst also guaranteeing equal or better performance and safety compared to standard OE copper-based formulations."
Extensive testing conducted at MIRA's advanced facility examined brake performance of zero-copper Eco-Friction pads against four main competitors using, Mk6 Volkswagen Golf, Renault Captur and Peugeot Boxer and Fiat Ducato light commercial vehicles. Eco-Friction pads improved stopping power for the Golf by 10  per cent from 100kph and 17  per cent from 115kph; the Renault Captur by 10 and 15  per cent respectively and reduced the stopping distance of the Peugeot Boxer by 12m and the Fiat Ducato by 16m.
Federal-Mogul reports that it considered and tested a blend of over 1500 raw materials in developing an optimised copper substitute. This, say company representatives, is why the brand's brake products have become OE on leading premium German vehicle manufactures, Mercedes-Benz and Audi.