WheelRight returns to CV Show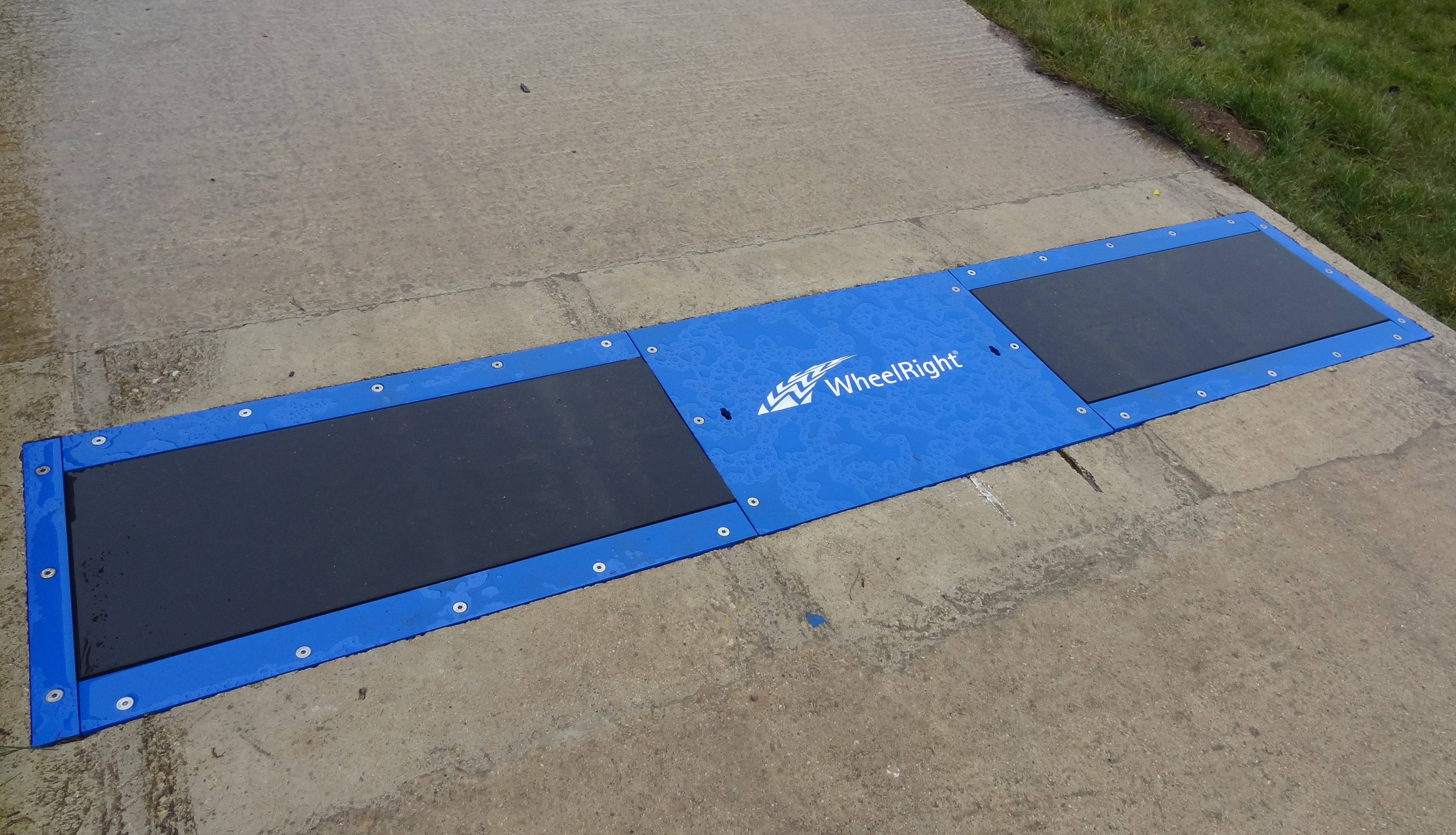 WheelRight is to showcase its tyre pressure monitoring solution at the CV Show (26-28 April, NEC Birmingham – stand 5H130) for the first time following its live trial at motorway services on the M6
Developed in conjunction with Highways England, the technology recently concluded a successful year-long trial at WelcomeBreak Keele services on the southbound M6. As part of this landmark study, WheelRight's solution measured more than 150,000 tyres – 50,000 of which were from HGVs.
According to the company, 65 per cent of HGV drivers who took part in WheelRight's study at Keele reported to have experienced a tyre-related issue on the motorway at least once.
The trial also uncovered widely varying tyre conditions from truck-to-truck. One HGV driver who used the system was found to have a tyre of 19psi, a result he initially disbelieved due to it passing the 'kick test' before he set off. However, this reading was confirmed with a gauge and, once the tyre was removed, the inner was found to be falling apart. By making use of the system, the HGV driver was able to gain an accurate pressure reading and prevent a potential incident from occurring while out on the road.
Statistics confirm that Britain's roads are facing a tyre pressure crisis. A recent study, conducted by the Road Safety Observatory, found that the UK sees approximately 25 deaths and nearly 1,500 serious accidents every year as a direct result of defective or poorly inflated tyres.
The WheelRight system, which measures tyre pressures remotely within seconds and with no kit in the cab or on the tyres, aims to be the nudge drivers need to undertake checks more often. WheelRight's technology presents CV operators with a simple, 'just drive-over' solution for improving vehicle safety and cutting costs with daily tyre pressure checks.
John Catling, WheelRight's chief executive, said: "We're looking forward to showcasing our monitoring technology at the CV Show. The impressive take-up of our system at Keele demonstrates that there is a real appetite in the CV industry for a quick and easy means of monitoring tyre condition."