Italian touring car championship to run on Hankook tyres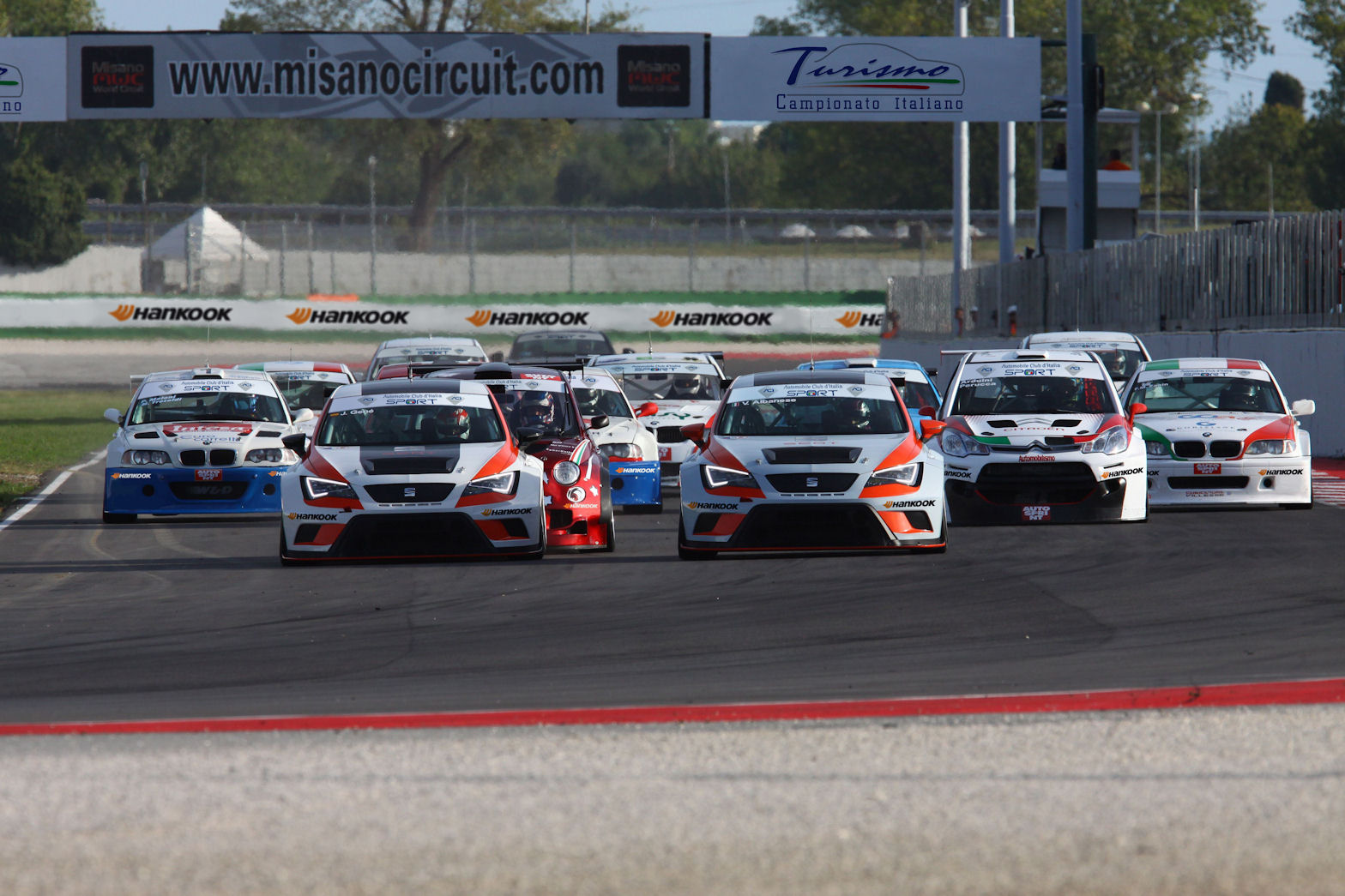 Hankook is now the exclusive tyre partner to the Campionato Italiano Turismo (Italian Touring Car Championship). The tyre maker says its partnership with the brand new championship takes effect immediately and will be maintained for the "next couple of years." The 2016 Campionato Italiano Turismo season commences in Monza on 22 May and incorporates seven race weekends. All of the 2.0 litre, 4 cylinder turbocharged saloons racing in the series will compete on Hankook Ventus Race tyres in size 260/660 R 18.
The Italian Touring Car Championship includes both the TCR (touring car racing) and the TCS (touring car series) classes – the second of these provides a means for young talent to enter the world of touring car sport. "We are very pleased to have won the contract for the Italian Touring Car Championship from the commencing season in this new series," said Manfred Sandbichler, Hankook's motorsport director for Europe. "Touring car sport is experiencing great popularity at the moment and is becoming exceedingly more important through the TCR series across Europe. We are very proud of the fact that we are now partner and exclusive tyre supplier to a second European TCR series." The tyre maker's Italian TCR engagement builds on its involvement in the ADAC TRC championship in Germany.
Marco Rogano, director general of series organiser ACI Sport, commented: "We know we have chosen the right tyre partner with Hankook. Italy has the most demanding race tracks in Europe and with the premium tyres from Hankook we know that we can count on top performance. Our previous cooperation was perfect, so we are greatly looking forward to the forthcoming season."