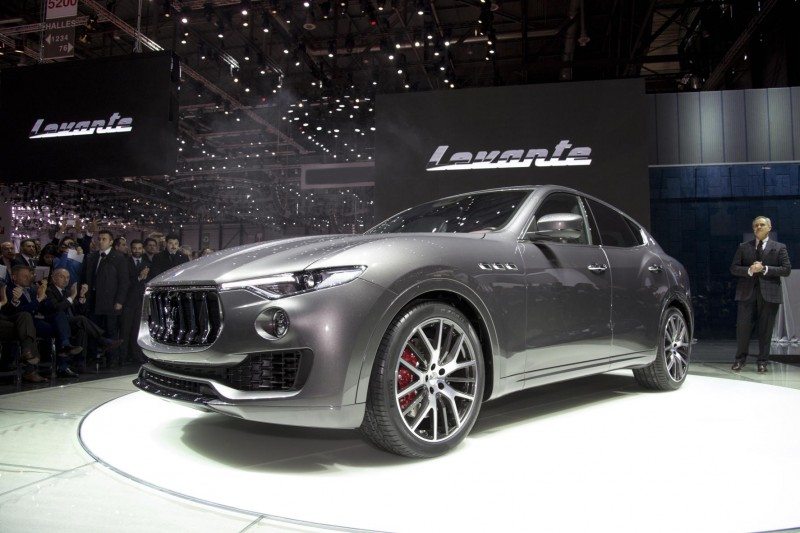 Unveiling the Maserati Levante in Geneva
The Levante, launched at this year's Geneva Motor Show, marks Maserati's entry into the SUV segment. Pirelli reports on its partnership with Maserati to develop original equipment tyres specifically suited to the Levante's performance and handling requirements; the company will supply its latest-generation P Zero tyres as standard fitments on all Levante models.
According to Pirelli, the P Zero homologated for the Levante has been "specifically built and designed for maximum adaptation to the requirements of the SUV." The tyres, it adds, are differentiated from the rest of the P Zero range by "a series of very specific characteristics." Going into greater detail, the tyre maker shares that the P Zero needed to be adapted to the fundamental characteristics of the 8-speed automatic, on-demand AWD SUV, which was developed from the same platform as the Maserati Quattroporte and Ghibli. Pirelli developed a new compound and a "highly specific" tyre profile, and it says the result of this is "a particularly comfortable ride" and handling characteristics that are "absolutely fundamental for a vehicle of this size."
The 350hp, 3 litre V6 twin-turbo petrol Levante and the 275hp 3 litre V6 Levante Diesel receive a size 255/60 ZR18 version of the Pirelli P Zero, while the 430hp 3-litre direct injection GDI V6 Levante S is fitted with the P Zero in size 265/50 ZR19 at the front and size 295/45 ZR19 on the rear wheels.
Category: Product News