EDT Automotive sponsors young motorsport star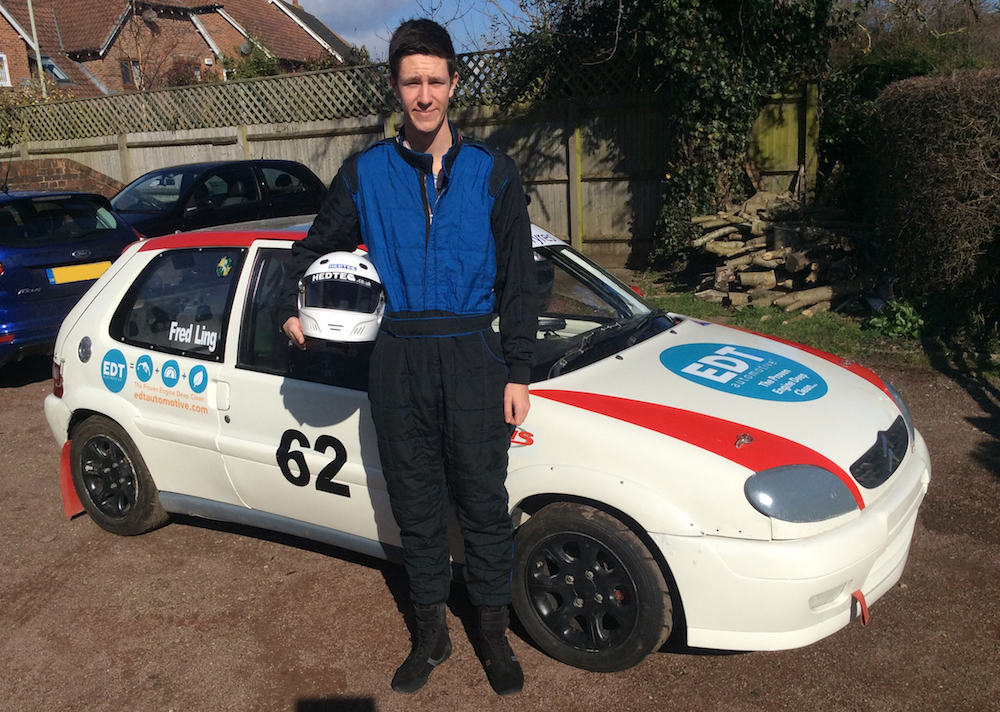 Engine detox specialist EDT Automotive has agreed to sponsor Kent-based motorsport starlet Fred Ling in the 2016 Autosport International British Trials and Rally Drivers Association (BTRDA) Clubmans Rallycross Championship.
Currently studying A-levels at Homewood School in Tenterden, Ling was named best newcomer in the 2015 series despite missing the first round because he was four days too young. He will celebrate his 17th birthday the day before this year's Championship begins on March 13th at the Blyton circuit in Lincolnshire.
Established in 1977, the BTRDA Clubmans Rallycross Championship is known as the wildchild of motorsport. It recently received a boost from Top Gear when Jeremy Clarkson, Richard Hammond and James May competed at Lydden Hill. Fred will drive a Citroën Saxo 1.6i 16V VTS similar to the one used by Hammond.
Fred's dad, former Rallycross champion Dave Ling, said: "EDT were doing a car show near Bethesden, it was raining hard and I got chatting to [managing director] David Holmes. It turned out he was looking to sponsor a race car, their office is just up the road in Westwell Leacon and it immediately felt right."
Fred Ling said: "I remember watching my dad do Rallycross and thinking I'd like to do that. Now I am so it really is a dream come true. I won an Autograss event in a 1000cc Mini but it was a big step up last year. My Saxo has modified suspension to cope with both dirt and tarmac, we've got a new engine and the sponsorship from EDT will help us to tweak a few other bits. I've also just bought my first road car, a 1.2 Vauxhall Corsa with 85,000 miles on the clock, and I'll definitely be getting the EDT treatment on that – it certainly needs more power!"
David Holmes, managing director at EDT Automotive, said: "Fred is an exceptional young driver and we're delighted to be associated with him. His car features our new-look branding and fingers crossed we'll see it at the front of the field."