Roadlink's Powell partnership gaining traction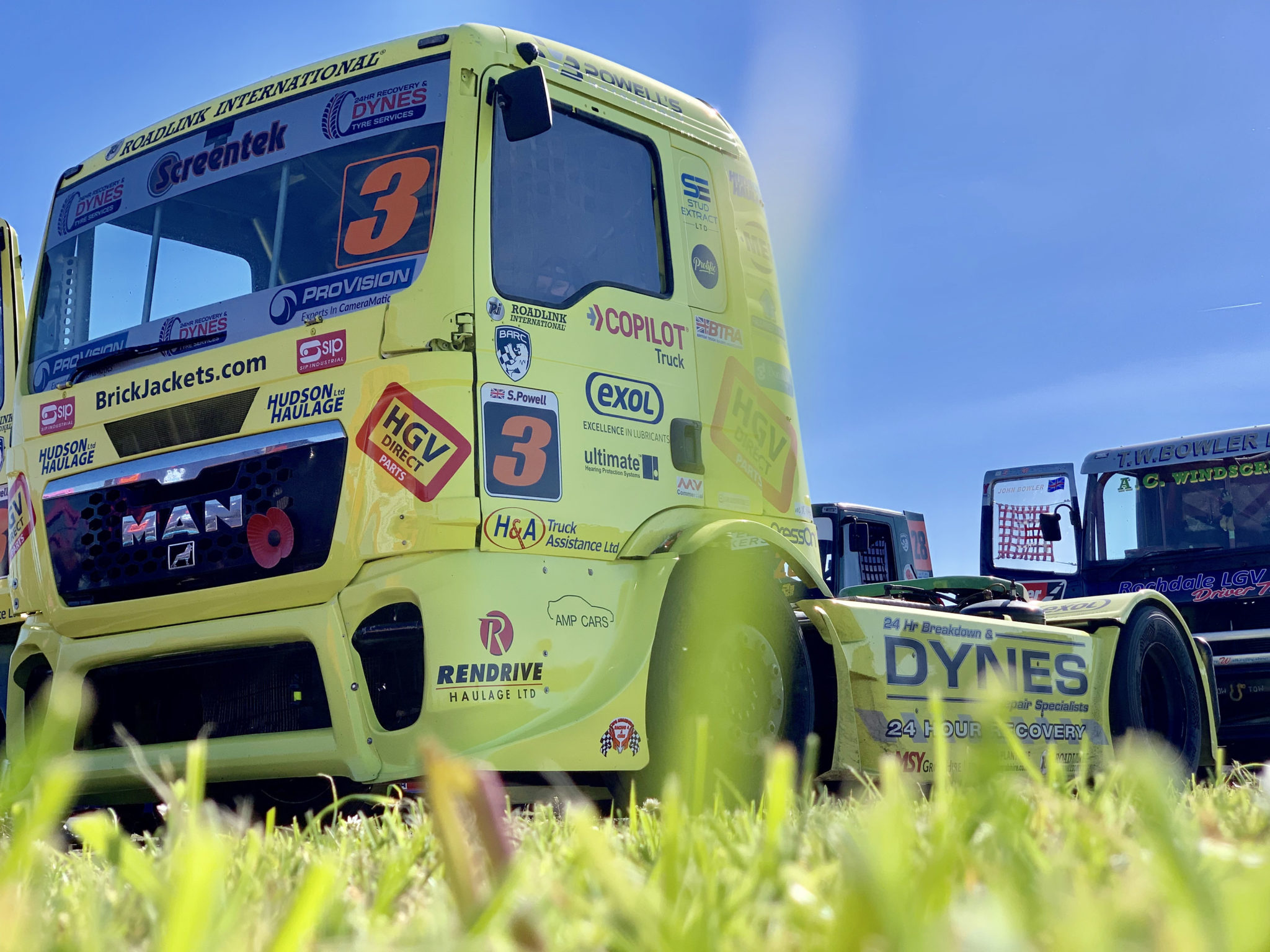 Roadlink International has been the braking partner of choice for Steve Powell Racing for five years, as the leading CV parts supplier supports the truck racing champion in the 2019 British Truck Racing Championship (BTRC) for what is turning into another enthralling season.
In what is Powell's third season in the British Truck Racing Association's Division One, it is Roadlink's brake discs and pads that are helping keep the driver on track for a successful 2019 run.
Powell explained: "Since day one, the support from Roadlink has been amazing and the brake pads and discs supplied are of unmatched quality. With such tough demands on performance, it is important we have access to high quality parts and thanks to Roadlink, the parts last for the duration of the entire race weekend without any need to change them, unlike other trucks. The parts are also subject to a thorough service after each event.
"This gives us the confidence to excel on any circuit, knowing that we are able to compete at the level we can thanks to these parts as well as the support we receive from Roadlink."
Steve is no stranger to truck racing, having made his BTRC debut back in 2007. The sport is also in his blood, thanks to his father's passion for the sport which saw him become one of the first truck racers more than 30 years ago.
Keith Sedgley, Roadlink joint managing director, added: "We're delighted that we have built up such a successful partnership with Steve and the team over the past five years, there is no better scenario for us to demonstrate the quality, performance and safety of our products.
"The fact that the team can rely on us for these key factors speaks volumes and long may our winning partnership continue for many years to come."