Autoparts UK pledges support for young racing talent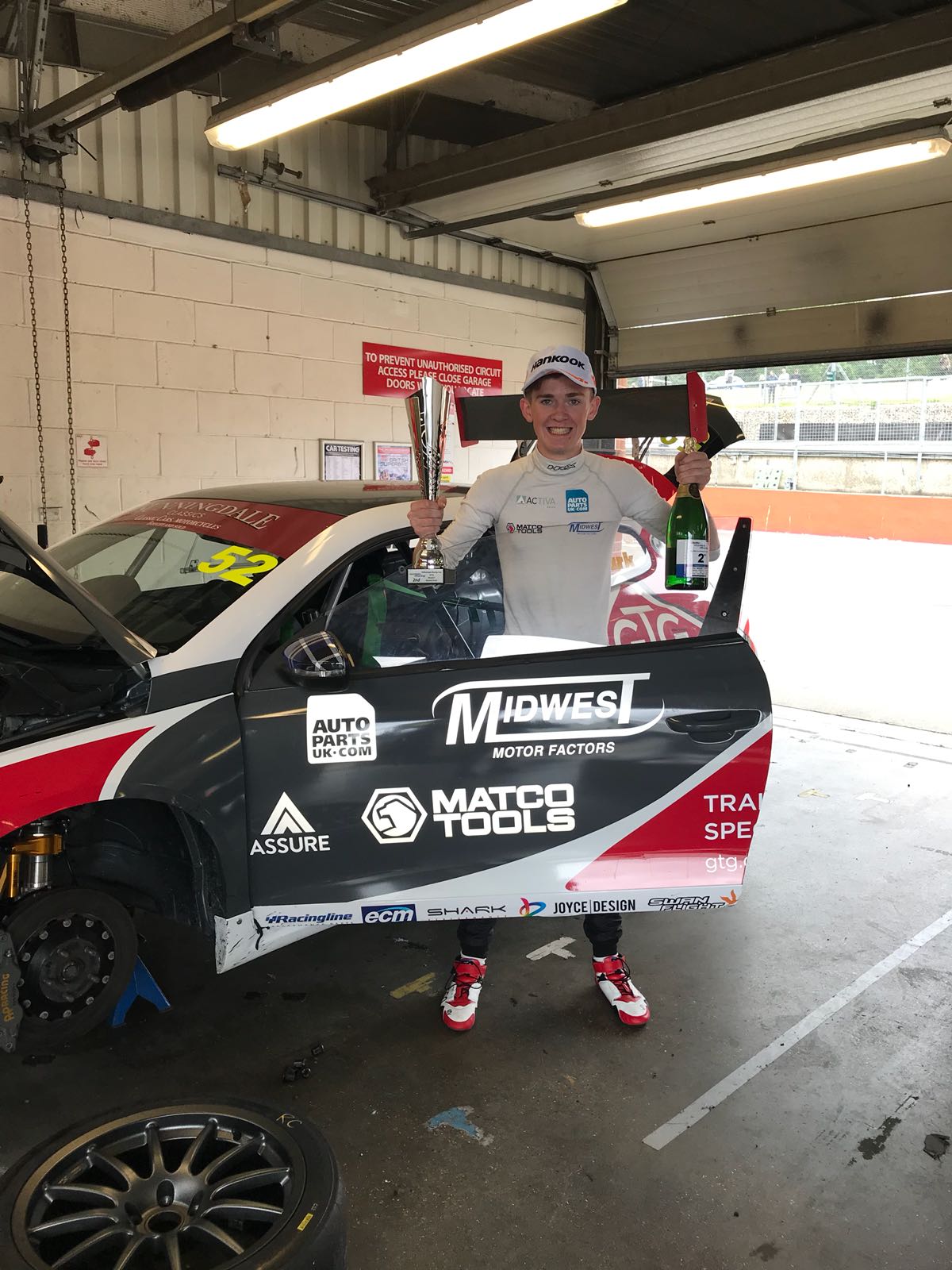 Autoparts UK has announced it is sponsoring aspiring motor racing driver Ruaridh Clark in the Milltek Sport Volkswagen Racing Cup.
At only 17 years old, Scotland-born Clark is currently the youngest registered competitor to join Team JWB Motorsport, racing in a Volkswagen Scirocco. The championship's fourth race meeting was recently held at Brands Hatch during Deutsche Fest on 17 June, one of the venue's biggest events of the year, where Clark qualified on pole for the race and now impressively holds the unofficial lap record.
Finishing second, he currently sits seventh in the championship going into the next race at Circuit de Spa-Francorchamps in Belgium, taking place on 21-22 July.
Widely regarded as the most exciting saloon car championship in the UK, the 2018 Milltek Sport Volkswagen Racing Cup started with the first race at Silverstone on 31 March, before moving on to some of Europe's most well-known racing circuits where it will wrap up the season at Donington on 22-23 September for the final 15th and 16th rounds.
With a real passion for endurance racing, Clark comes from a Karting background before getting a taste of tin-top motorsport in the BMW Compact Cup. His ultimate ambition is to compete in Le Mans 24 Hours.
Clark said: "I am really excited to be racing in the Milltek Sport Volkswagen Racing Cup and happy with my progress so far. I am relishing the challenges of driving a front wheel drive car and am delighted to have smashed the lap record recently at Brands Hatch! Having Autoparts UK's support reflects their confidence and belief in me as a young driver just starting their career, which helps enormously."
Craig McCracken, Autoparts UK group managing director, said: "We're delighted to get behind one of motorsport's brightest young talents and look forward to tracking his progress as the season continues. His success so far has really demonstrated his potential and we're genuinely excited to see how he is going to build on that."