Apollo wins Global Green Future Leadership Award 2016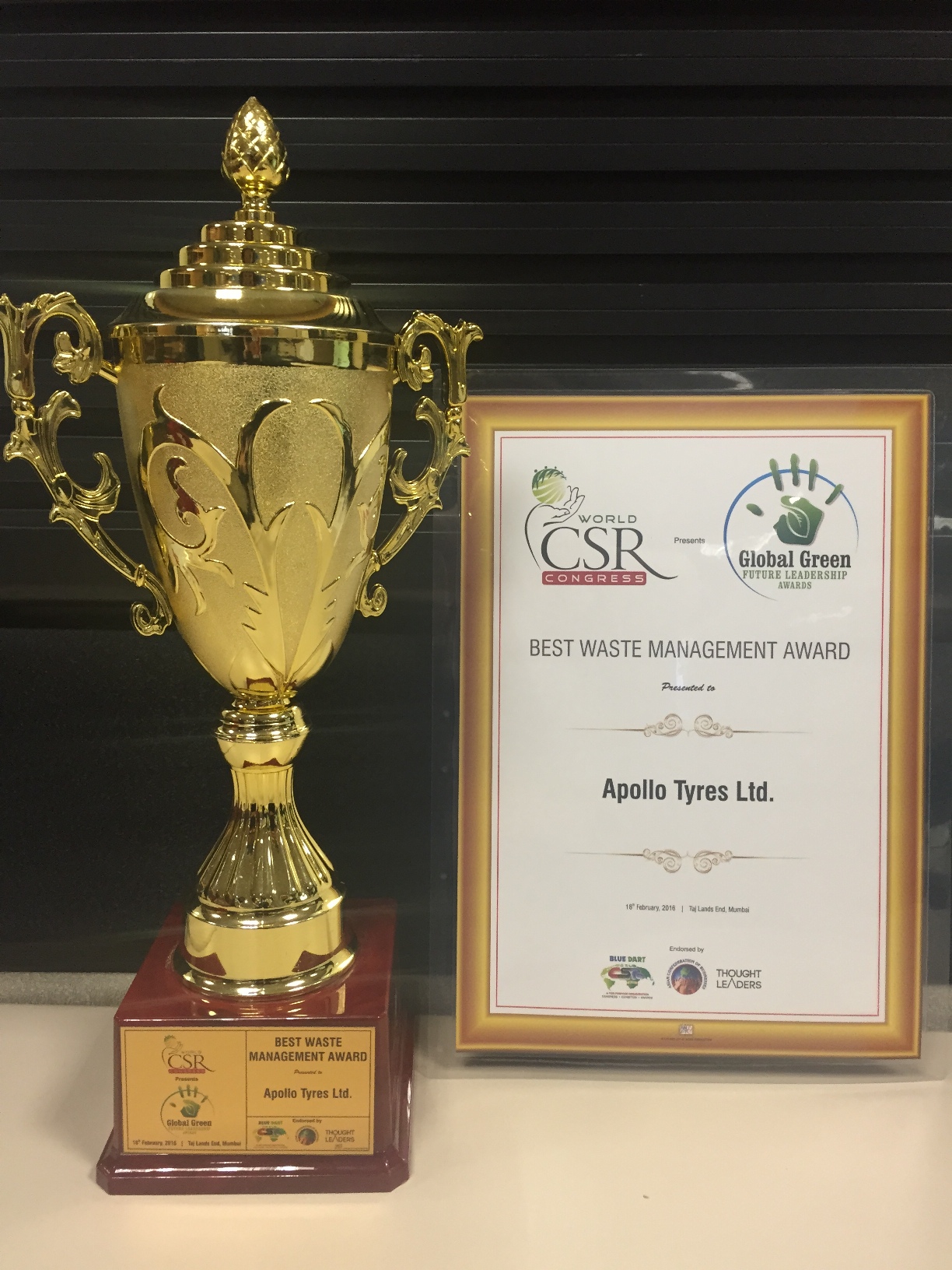 Apollo Tyres was recently awarded the Global Green Future Leadership Award 2016 by World CSR Congress. The company received this award under the Best Waste Management category for its Clean My Transport Nagar (CMTN) initiative in the trans-shipment hubs across the country. Starting with Sanjay Gandhi Transport Nagar in Delhi, in 2012, the company's CMTN initiative is currently running in the trans-shipment hubs of Agra, Jaipur, Jodhpur, Kanpur and Mumbai, in addition to Delhi.
According to the company, the initiative strives to improve the waste management collection scenario and reduce open dumping, improve overall cleanliness of the transport nagars (trans-shipment hubs) and make them greener. In addition, it also aims to generate awareness amongst truck drivers, mechanics, shopkeepers and rag pickers, on the importance of hygiene, sanitation and keeping their surroundings clean and green.
Under the CMTN initiative, the company has collected nearly 40,000 kilos of biodegradable waste, and 16000 kilos of non-biodegradable waste. In addition, around 1600 kilos of compost has been produced, which is being used for maintaining the greenery of nearby parks.