15 new jobs as Lancashire parts distributor BBC Superfactors opens Preston branch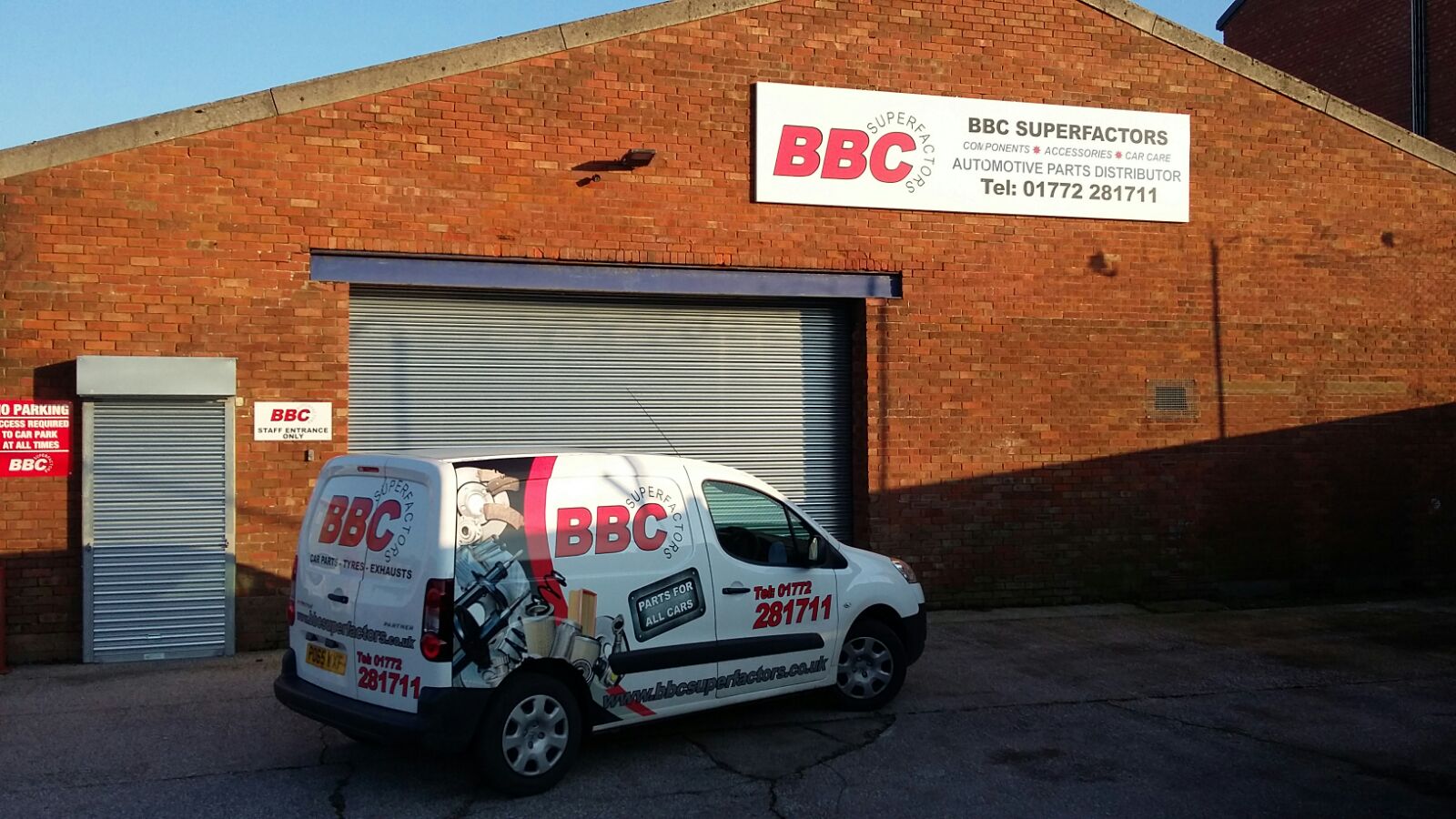 Lancashire car parts distributor BBC Superfactors will open its new branch in Preston on Monday, 14 March, creating 15 new jobs. The branch, in Great George Street, is the seventh operated by the family run business, with further launches planned in the next six to 18 months. The new premises were occupied previously by Unipart Automotive, which collapsed into administration in July 2014.
Managing director Gary Shulman, who started BBC Superfactors in 1984, said: "It's two years since we last opened a branch, in Chorley, and we felt the time was right to grow again. It's pleasing to be in a position, as a strong business trading well, to be able to bring new jobs to the local community where they had previously been lost.
"Preston is a large city with a sizeable number of garages and workshops. They all need fast access to a wide range of quality automotive parts, which we are able to supply, with around 98 per cent delivered within the hour."
The distributor, which celebrated 30 years trading in 2014, carries around £1.5 million of car parts stock, covering 100,000 different lines.
Shulman added: "The Great George Street branch will extend our trading area so that we now cover the whole of the M65 end to end, from Colne to Preston. It's a new milestone for us but we won't be stopping there; we have plans for further branches beyond that core network."
The opening of Preston represents an investment of £400,000. The branch will be headed up by manager Gary Derbyshire, who has ten years' experience in motor spares, having previously worked for General Traffic and Euro Car Parts.
BBC Superfactors, an associate member of The Parts Alliance, employs 120 people and has a fleet of 60 vans delivering parts to local garages and national fast fit chains. Eleven family members work for the company, whose other branches are in Accrington, where it has its headquarters, Blackburn, Burnley, Chorley, Clitheroe and Rawtenstall.