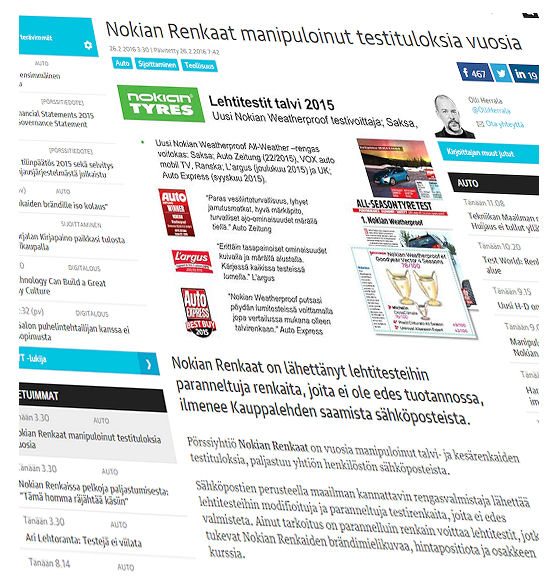 Nokian faced serious questions about the way it has worked with European tyre tests, published first in Finnish newspaper, Kauppalehti
Finnish newspaper Kauppalehti has accused Nokian Tyres of making bespoke tyres for tyre testers in order to improve its test results. And what's worse the paper says it has been going on for 10 years. Kauppalehti cites internal Nokian emails it has seen as being evidence supporting its story.
Following the publication of this story, Nokian Tyres has issued a statement saying it "regrets" any "mistakes" it made in the way it handled magazine tyre tests.
Category: Company News, International News, Premium, Product News