NASCAR driver Earnhardt Jr chosen for Goodyear PR in the USA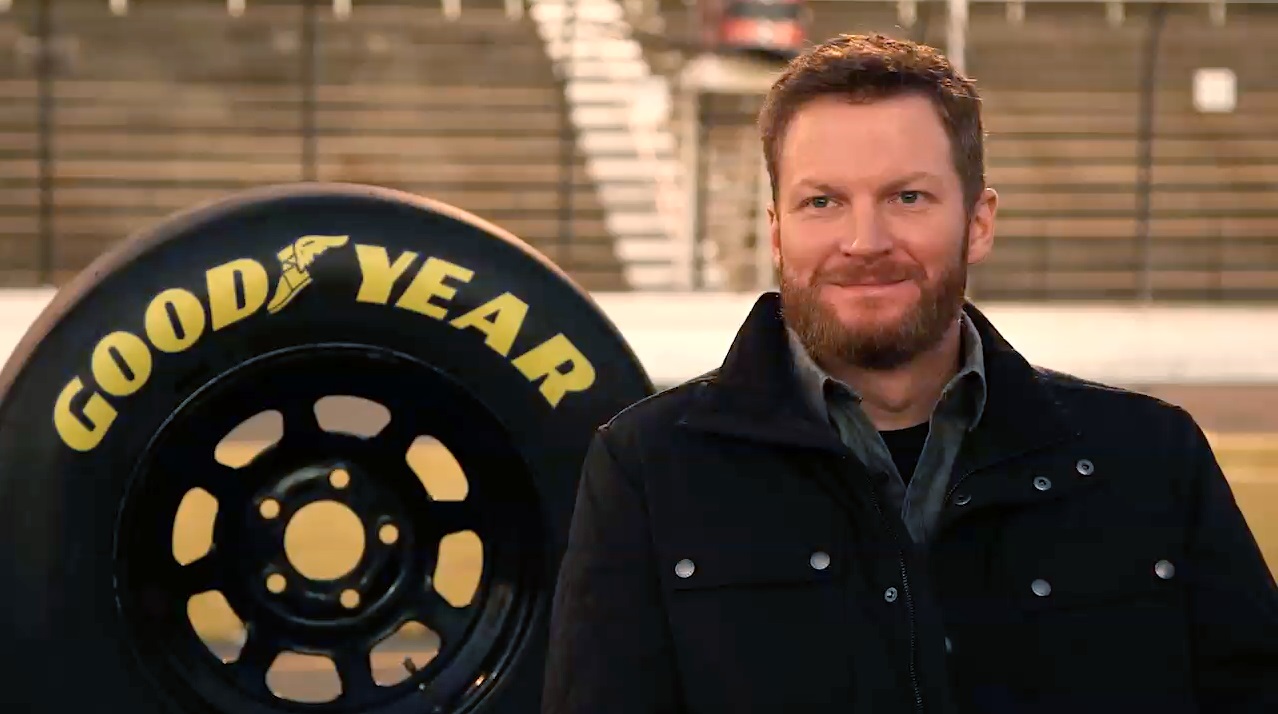 Dale Earnhardt Jr, 26-time NASCAR winner, is to become the "featured expert" who chooses Goodyear tyres on and off the track in a series of broadcast, digital and print ads. Earnhardt describes his selection as a Goodyear Tire & Rubber brand ambassador as building on his existing connections with the tyre maker.
"We've already had a relationship due to the confidence that I have in Goodyear tyres on the track with the 88 car and on the street with my own personal car," said Earnhardt Jr. "There's a huge trust factor that we've had for a really long time, so this feels like a continuation of something that has been going on for a while."
Earnhardt Jr is said to have been NASCAR's most popular driver for the past 13 years. Major accomplishments achieved on Goodyear tyres include his first NASCAR Sprint Cup victory in 2000 and Daytona 500 victories in 2004 and 2014.
The tyre maker says its new advertising campaign draws on Earnhardt Jr's "deep personal connection" with the Goodyear brand: "In the television spot, through a heartfelt message about hard work, tradition and pride, Earnhardt Jr highlights the tenets of Goodyear's involvement in NASCAR – the continuous learning that is achieved through all of the drivers and the ability to deliver superior performing tyres both on and off the track."
"We are pleased to work with one of the premier experts in the sport to showcase Goodyear in a compelling and engaging way," said Seth Klugherz, Goodyear's director of marketing. "Dale Jr is a true icon and superior brand ambassador."