Garmin satnavs for motorcycles feature Adventurous Routing, Spotify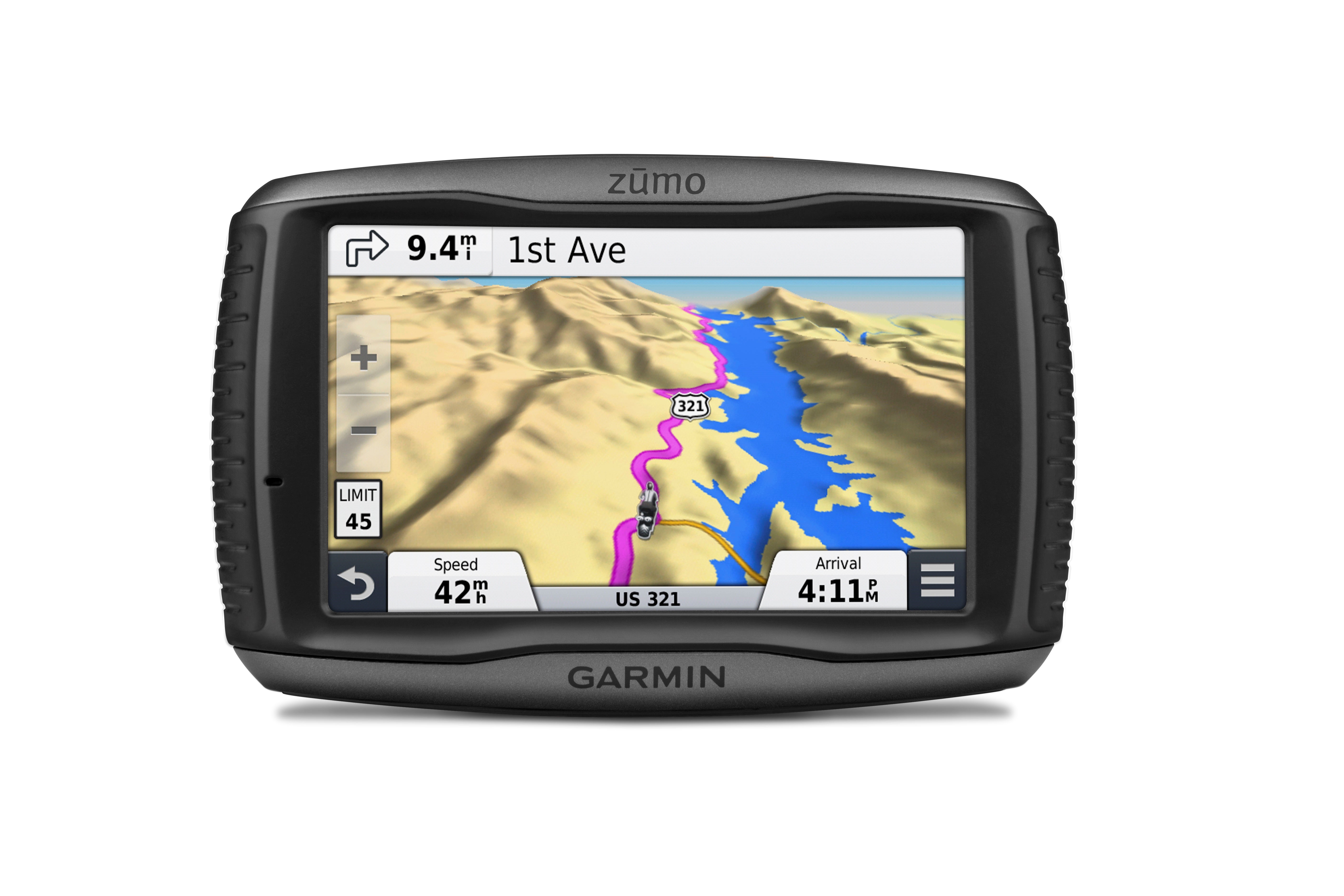 Garmin International Inc., a unit of Garmin Ltd., has introduced the new zūmo 345LM, 395LM and zūmo 595LM motorcycle satnavs. The rugged, weatherproof models offer Garmin Adventurous Routing so riders can select the level of twists and hills on every journey. The zūmo 345/395/595LM present innovative features specifically designed for motorcyclists with the introduction of rider alerts, helpful smart features, new streaming music options and much more.
"What's exciting about the new zūmo models is that they are designed to find those adventurous winding roads that riders typically crave," said Kirsty Quartley, Garmin UK PND product manager. "The ability to stream music will also enhance the thrill of every ride."
Garmin Adventurous Routing options elevate the ride by finding routes with curves and hills, while limiting major motorways that offer unchanging and often wearisome roads. In order to enhance the adventure, the zūmo models allow riders to control music and media from a compatible smartphone or MP3 player. The 595 model lets riders stream music from the popular music service Spotify right into their headset or helmet (sold separately), offering easy control options using the glove-friendly zūmo screen display.
Garmin recognises safety as a top priority for motorcyclists – that's why the zūmo models include new rider alerts to help increase situational awareness. Riders can be notified of upcoming sharp curves, nearby red light and safety cameras animal crossings and many other useful alerts.
The new zūmo devices allow riders to make and receive calls while their hands remain firmly on the handlebars. Spoken directions can also be heard when paired with a compatible headset or helmet (sold separately) in order to stay conveniently connected during a ride.
The zūmo 595LM model can pair seamlessly with the Smartphone link app from Garmin to give riders access to new exciting features for motorcyclists. The use of the app allows the zūmo 595LM to conveniently display smartphone information alongside the navigation screen. Riders can view texts, app notifications and other helpful data such as live weather alerts and traffic (subscription may be required). Additionally, the new LiveTrack feature lets riders share their ride so friends can track their location.
The new motorcycle sat navs offer a rugged, glove-friendly design that can endure gas fumes, UV rays and harsh weather1. The bright sunlight-readable display of the zūmo 395LM has a 4.3-inch touchscreen while the zūmo 595LM boasts a high-resolution 5-inch transflective touchscreen display to further enhance visibility. Both devices include lifetime map updates for Europe along with motorcycle-specific points of interest (POIs) such as repair services, dealers and more.
The new devices maintain the legacy zūmo features that riders have come to expect. Some of these features include: Dynamic Fuel Stops, which suggests fuel stops based on the distance the rider's fuel is expected to last; the Service History Log to help simplify bike maintenance records; Roundtrip Routing allows riders to plan their route based on time, distance or location; preloaded Foursquare data offers millions of new and popular places; and Garmin Real Directions guides riders using recognisable landmarks and traffic lights.
The new zūmo series is compatible with Garmin VIRB action cameras (sold separately) to start and stop recording footage directly from the zūmo display screen. Riders can also monitor motorcycle tyre pressure on the zūmo display with the Tyre Pressure Monitor Sensor system from Garmin (sold separately).