Dunlop's Great Fightbacks campaign crowns John McGuinness' 2015 comeback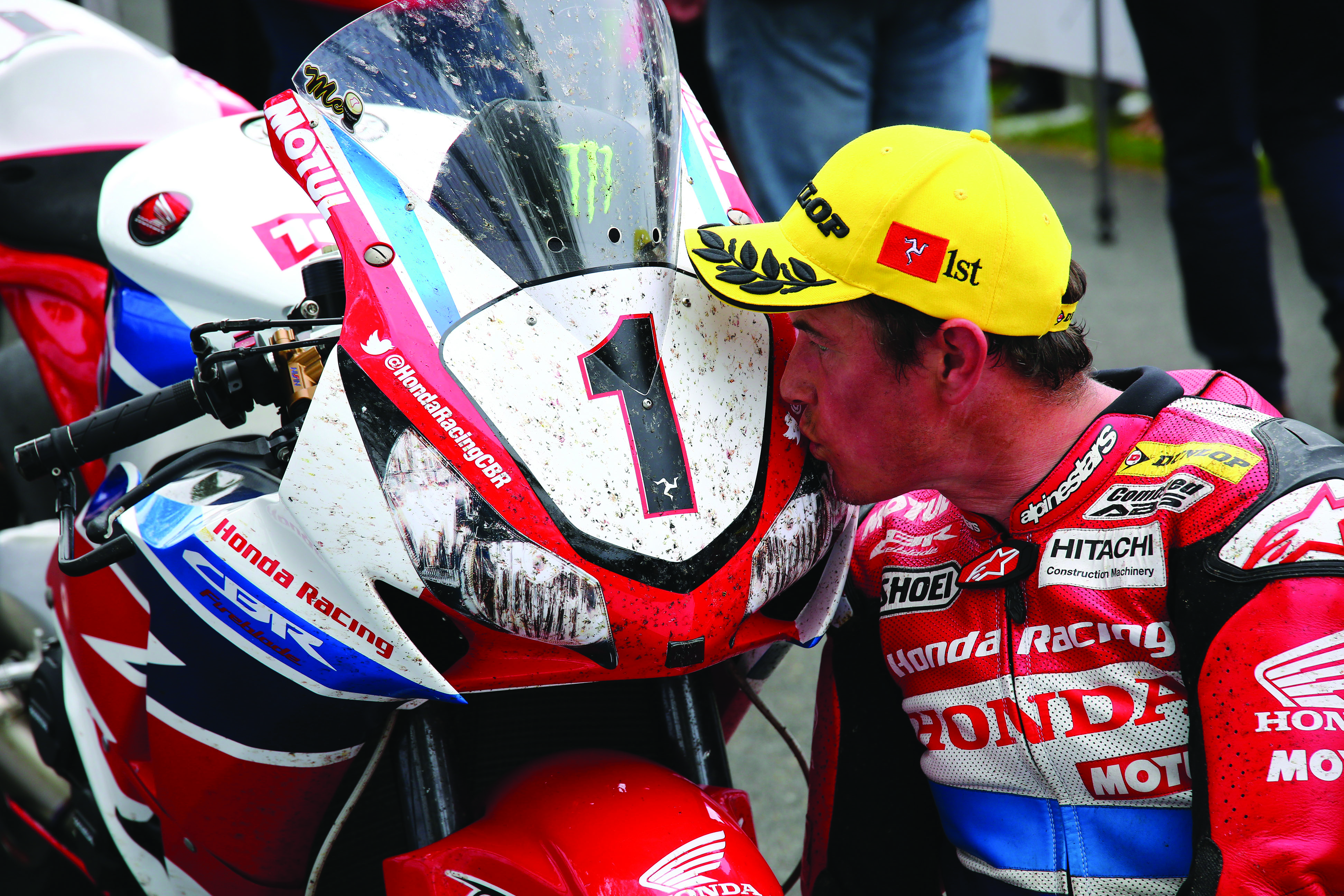 European motorsport fans have made John McGuinness' remarkable comeback to take victory in the 2015 Isle of Man TT their "greatest fightback in motorsport history. Mike Hailwood, Marc Marquez, and Jackie Stewart finished as runners-up as voting in Dunlop's Great Fightbacks campaign concluded.
Launched in January 2016, Dunlop's Great Fightbacks saw the tyre manufacturer use its 128 years of competition knowledge and experience to shortlist 10 inspiring stories for fans to vote on the overall winner. These all highlighted drivers and riders that had shown the grit, determination and commitment to fight their way back to the top.
Great Fightbacks featured some true motorsport legends, but it was John McGuinness' story, which saw the rider's comeback to form at the Isle of Man TT 2015 after a disappointing year, inspire fans the most. Despite being the modern king of the Isle of Man TT, recent years had seen his crown begin to slip as Michael Dunlop emerged as the man to beat. Following one of his worst race weeks during the previous year's TT, John overcame poor form and injury to secure his 23rd TT win in the senior race and remind everyone that he was far from finished.
The runner-up was Mike 'The Bike' Hailwood's return to competitive motorcycle racing after an 11-year hiatus, which saw him take a dominant win at the 1978 Isle of Man TT. Third was Marc Marquez's famous 2010 Estoril GP win, where he recovered from a crash that put him at the back of the grid to take victory in a race that announced him as a true superstar in waiting. F1's Sir Jackie Stewart finished in fourth place with his 1968 German Grand Prix win that saw him overcome a broken arm and torrential rain.
The shortlist of real and inspiring stories, where racers have overcome the odds to achieve true greatness, also featured the Le Mans 24 Hours victories for Louis Rosier in 1950, Jacky Ickx in 1977 and Johnny Herbert in 1991, Bernd Schneider's successful career move into DTM and GT endurance racing, Pedro Lamy's dominance of the Nurburgring 24 Hours and Team Jota's LMP2 class win at the 2014 Le Mans 24 Hours.
All of these stories can be enjoyed in full at: www.greatfightbacks.com. There you can also view a filmed discussion with Johnny Herbert, MotorSport Magazine's Damien Smith and Giles Richards from The Guardian (the video is also available embedded below this story).
"We've been so enthused to see motorsport fans from around Europe voting on and debating these inspiring stories" said Xavier Fraipont, managing director, Dunlop Motorsport. "All these stories have shown that by using your experience and having the belief to never give up, anything is possible. John McGuinness is a very worthy winner and we look forward to seeing even more Great Fightbacks over the coming year."
Dunlop's Great Fightbacks followed the recently launched 'Forever Forward' brand campaign. The activity features a new TV commercial which tells the story of a driver who digs deep into his life experiences to perform in the 'One second that decides everything'.