Autosupplies thanks customers with Christmas promotion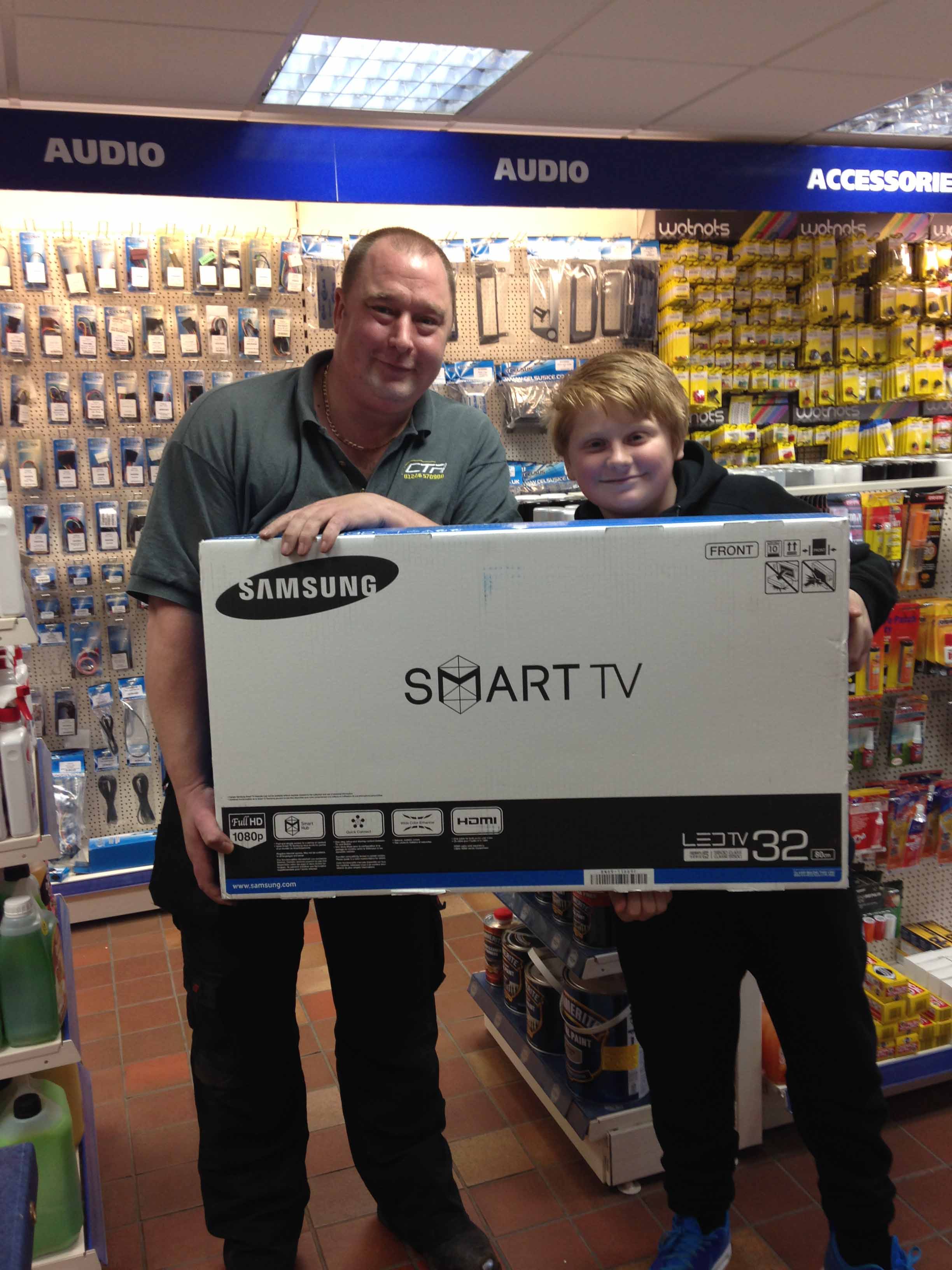 Chesterfield-based motor factor, Autosupplies, launched a range of Christmas promotions over the festive period, including its Christmas raffle which gave away big-money prizes, such as a Samsung 32" Smart TV, to reward its garage customers in the local area for their support throughout the year.
Garage customers were automatically entered into the raffle and received a free ticket for every invoice over £50 from 1 December, with the draw taking place Friday 18 December. A range of 15 prizes were up for grabs and due to its success, the company plans to roll out further, similar promotions throughout the year. Andrew Swallow from Clowne Test & Repairs was the lucky recipient of the Samsung TV.
The motor factor also introduced a competition that rewarded garages with cans of lager when purchasing various items from specific brands, such as buying any two discs and pads together from the Mintex or Juratek ranges, or purchasing any starter or alternator from the WAIglobal range.
Autosupplies managing director, David Clarke, said: "We are always looking to reward our customers and the Christmas period is the ideal time to do so. It was great to finish the year in high spirits and thank all the garages that have continued to support us throughout the year, as well as being able to involve the suppliers we work with too.
"Now, into 2016, we would like to continue to increase our activity with consumers and the Chesterfield public as well as trade customers. Going forward, we aim to be very active with promotions, so watch this space!"
Autosupplies (Chesterfield) employs over 80 members of staff (with the vast majority residing within five miles of the branch), and has more than 40 delivery vehicles. The business regularly supports the town's activities, such as sponsoring the Skegby Colts Under 14s team for the past four seasons and also a local customer from Andy Moore Autocentre with his immaculate 1973 Ford Escort RS2000 when racing in local rallies.
From visiting local schools to encourage pupils to consider a career in the automotive industry, to offering work placements, Autosupplies has invested heavily in the Chesterfield area and the latest Christmas promotions rewarding local customers emphasises this.