Triumph Bonneville models to ride on Pirelli Phantom Sportscomp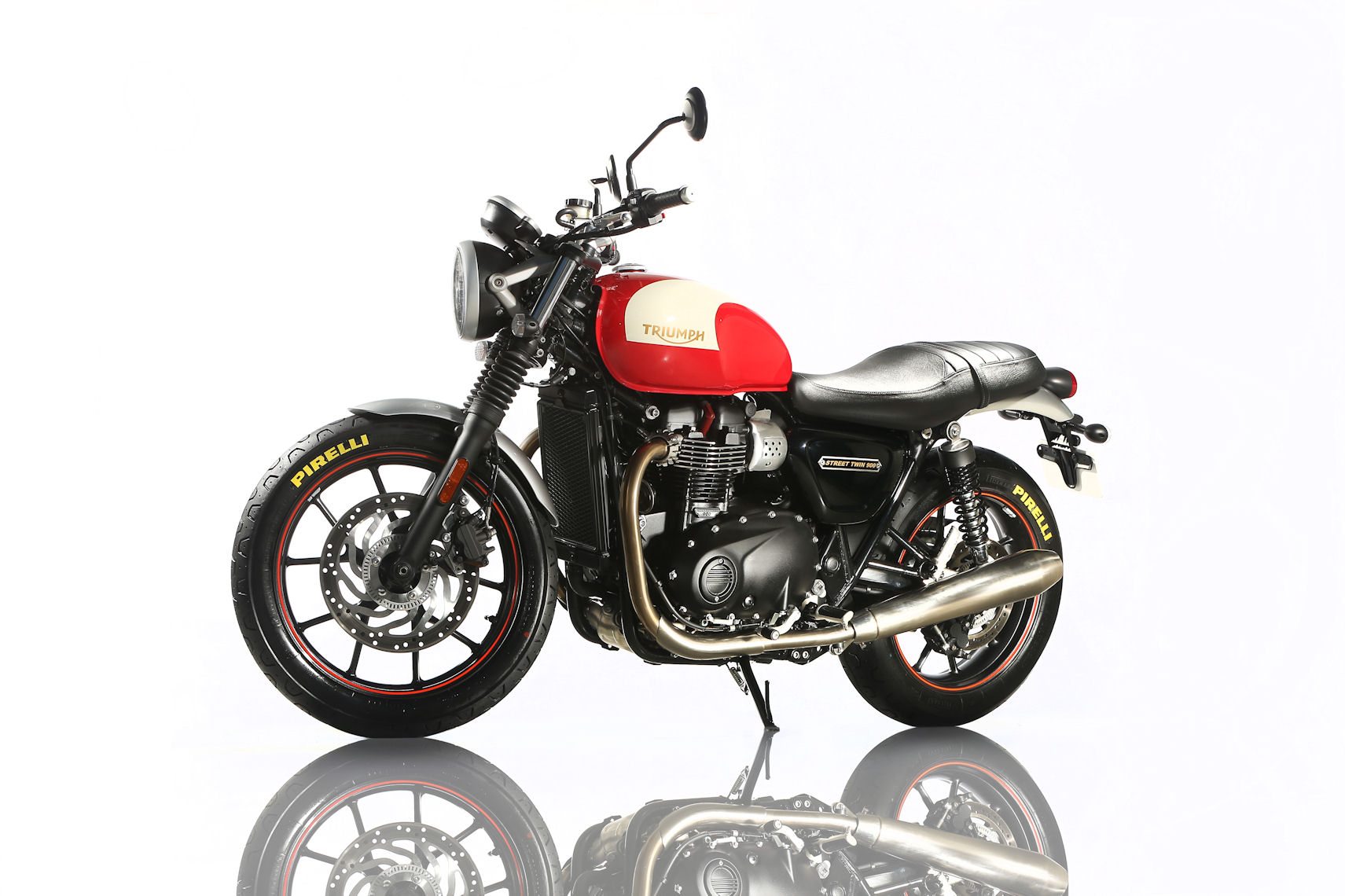 In 1977, Pirelli first launched its first Phantom motorcycle tyre. Subsequent redesigns using the latest technologies have ensured the Phantom name survives to this day, and now the Phantom Sportscomp is being paired up with another classic that began life in another era – the Triumph Bonneville. The latest-generation Phantom Sportscomp has been selected as an original equipment for the Bonneville T120, Bonneville T120 Black and Street Twin in two new sizes: 100/90 – 18 M/C 65H TL for the front wheel and 150/70 R 17 M/C 69H TL on the rear.
The Phantom Sportscomp is part of the Pirelli Sport Classic line of historical tyres, a range that also includes also the MT 60 RS and Sport Demon. Pirelli says the Sportscomp offers "a perfect mix of vintage looks and contemporary technology." In addition to the 100/90- 18 front and 150/70 R17 rear used as original equipment on the Triumph Bonneville family, the Sportscomp range is also available in 120/70 R17 TL 58V front and 180/55 R17 TL 73V rear, with a (W) speed rated option available.
In line with the Sport Classic philosophy, the Phantom Sportscomp combines the Phantom line's classic tread pattern design with the technology found in the latest high performance tyres. At a structural level, a zero degree steel belt is paired with rayon radial casing plies in order to guarantee high stability, uniformity in terms of contact area, and the ability to optimise the contact patch at different lean angles. And to better suit the modern needs of road riding, a more "rounded" profile than seen on the previous generation tyre has been used in both the front and rear tyres.
The Phantom Sportscomp tread pattern features a wavy longitudinal groove on both the front and rear tyres in order to promote fast water drainage and provide grip in wet conditions.
Finally, the compounds used have a high silica percentage which ensures grip in the wet and especially fast warm up, with a confidence inspiring grip factor on cold or wet tarmac.