Switch to Michelin good for tyre bill, says MCL Logistics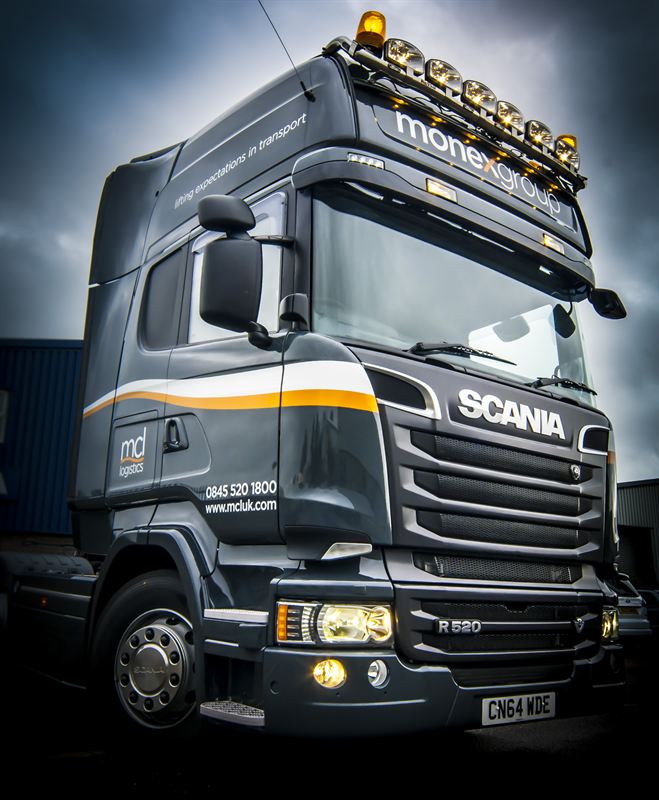 General and specialist haulier MCL Logistics has more than doubled the size of its fleet in the last few years, and reports on its reasons for switching to a Michelin tyre supply agreement.
The company, which is based in Newport, Wales, has increased its fleet by 65 trucks and 150 trailers over the last three years alone, to a total of 105 trucks and 220 trailers. It signed up to a 100 per cent Michelin policy after "being persuaded to switch by the Michelin tyres' impressive on-road performance" and by the "manufacturer's "highly proactive" support network.
During tests the Michelin product reportedly outperformed a premium rival in terms of durability, longevity and total cost of ownership. "We used to use another premium brand, then Michelin offered to fit a couple of test sets and we did some trials with a few different types of vehicles," comments MCL Logistics fleet manager Jordan Pike. "We immediately saw that the Michelin tyres lasted much longer, and in the long term, switching to a 100 per cent policy would work out well for both the company's operations and for its tyre bill. In some instances the Michelin tyres lasted nearly twice as long as the tyres we had been fitting previously."
The MCL Logistics fleet primarily runs on Michelin X MultiWay 3D-series tyres. "We haul a lot of steel – from steel coil to girders to rebar – into London on a dozen or more runs a day," adds Pike. "We have Hiab hire transport, we do automotive part deliveries across Europe and we transport and lay the temporary steel crash barriers you see on the motorways.
"Our fleet is always on the road, there's never a truck in the yard. When the trucks arrive at their destination there's usually another driver waiting to jump in and set off again, so we needed a tyre policy that could match the variety of the work, and the pace of our operations. Because the fleet is so heavily utilised, using a tyre brand that reduces downtime and the threat of a tyre failure is incredibly important."
MCL Logistics' tyres are predominantly fitted by ATS Euromaster's Caldicot centre, although Pike says that the firm's Cardiff team often assists on busy days: "ATS Euromaster Cardiff comes in and helps out sometimes – we get a great turnaround time, so we're more than happy with the Michelin support network too," Pike adds.
The family-run haulier has been handling cargoes large and small for 35 years. As well as its Newport base, the company also operates from a depot in Ebbw Vale, South Wales, and a site in the West Midlands. In 2014, MCL Logistics transported more than 3 million kilometres of emergency motorway crash barriers.