New Kumho Portran KC53 van tyre to replace Radial 857 in 15-16" sizes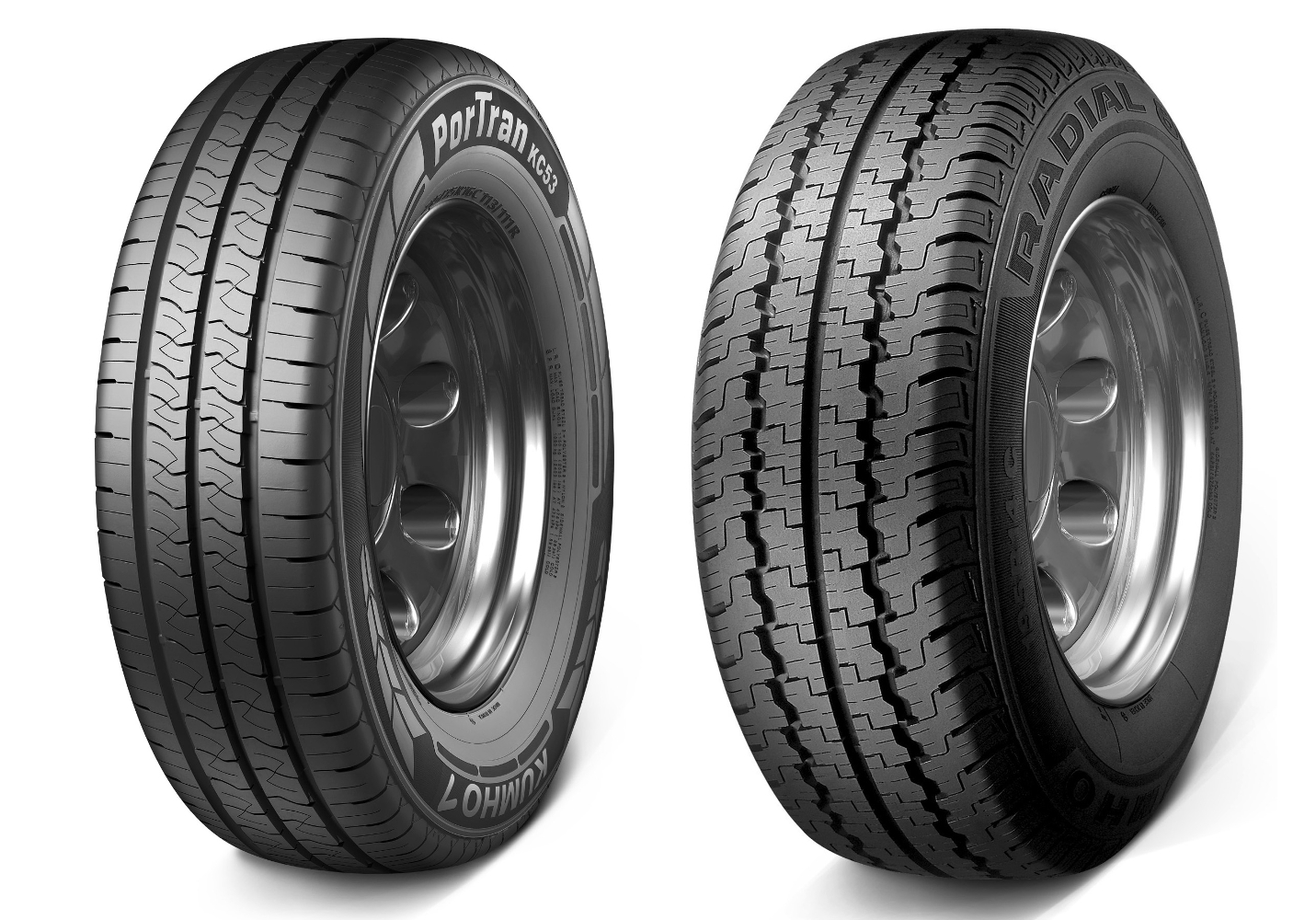 Kumho has launched a new heavy duty tyre for vans. The KC53 is primarily designed for the latest generation of large commercial vans and will gradually supersede the long-serving 857 in popular 15" and 16" sizes, the manufacturer states.
The heavy duty KC53 boasts a wide tread and stable block pattern deigned to improve dry handling, even in maximum load conditions. Broad cross-grooves provide precise steering in both dry and wet conditions, while wide straight circumferential grooves minimise the risk of aquaplaning. A robust carcass results in improved traction and higher mileage, while low rolling resistance ensures optimum fuel efficiency.
The KC53 is initially available in 65, 70 and 75 profile, T and R rated sizes ranging from 195/70R15 to 235/65R16.
The tyre will eventually replace the Radial 857, which has served as Kumho's core tyre for commercial vans, earning wide acceptance for durability, traction and high mileage performance.
It remains available for the time being in a range of sizes, including T and H rated low profile fitments for a wide variety of van types. The Radial 857's deep zig-zag grooves offer impressive mileage and traction, while its straight centre groove and optimised sipe sequence for all four ribs provide impressive levels of ride and noise.