Nascar victory rounds off successful year for Tamworth brakes and clutch supplier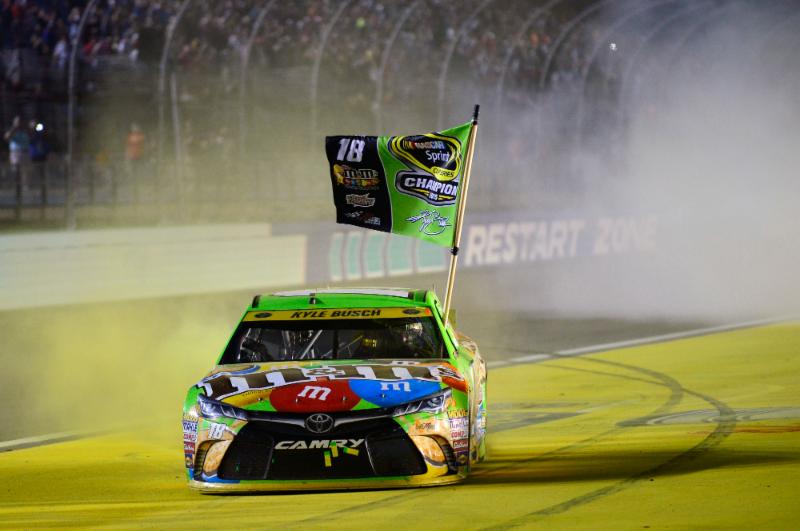 UK high-specification brakes and clutch manufacturer Alcon has experienced a successful 2015 motorsport season to go alongside its significant supply deals with Peugeot and Supacat among others.  In late November, Kyle Busch claiming victory in the Nascar Sprint Cup race at the Homestead-Miami Speedway, and with it becoming the 2015 champion. Busch brought his Alcon-equipped, Joe Gibbs Racing (JGR) Toyota home 1.5 seconds ahead of his nearest rival, to crown yet another successful year for the Tamworth-based manufacturer.
Having developed track-specific calipers in technical partnership with JGR since 2008, Alcon's Gen 3 caliper range features integrated cooling ducts, along with Alcon's latest (patent pending) rotor (disc) design, which improves cooling efficiency, reducing the amount of cooling air needed by the brakes. All JGR cars run with the Alcon MAR8200 series low-hysteresis master cylinders. Depending on the demands of the race, the JGR Toyotas can be fitted with a lighter weight package, or a unique pad retraction system to eliminate off-brake drag.
The Nascar success follows earlier successes in 2015, with Alcon adding another World Rally Championship (WRC), the World Rallycross Championship (WRX), The Global Rallycross Championship (GRC), the Continental Tyre Sports Car Challenge, the American Rally Championship, as well as the inaugural Formula E crown to its many laurels. Alongside these achievements sits Alcon's involvement in Formula One, where its components are competing right at the front of the field.
"2015 has been a very strong year for us," comments Alcon sales director Jonathan Edwards. "Not only have we won some exciting business deals, but the successes of our customers in the various championships is something we are extremely proud of. It is a great reflection of all the hard work put in by the whole team at Alcon, both in the UK and USA, showing that their expertise and professionalism really pays off."