Kumho looks back on 2015 motorsport successes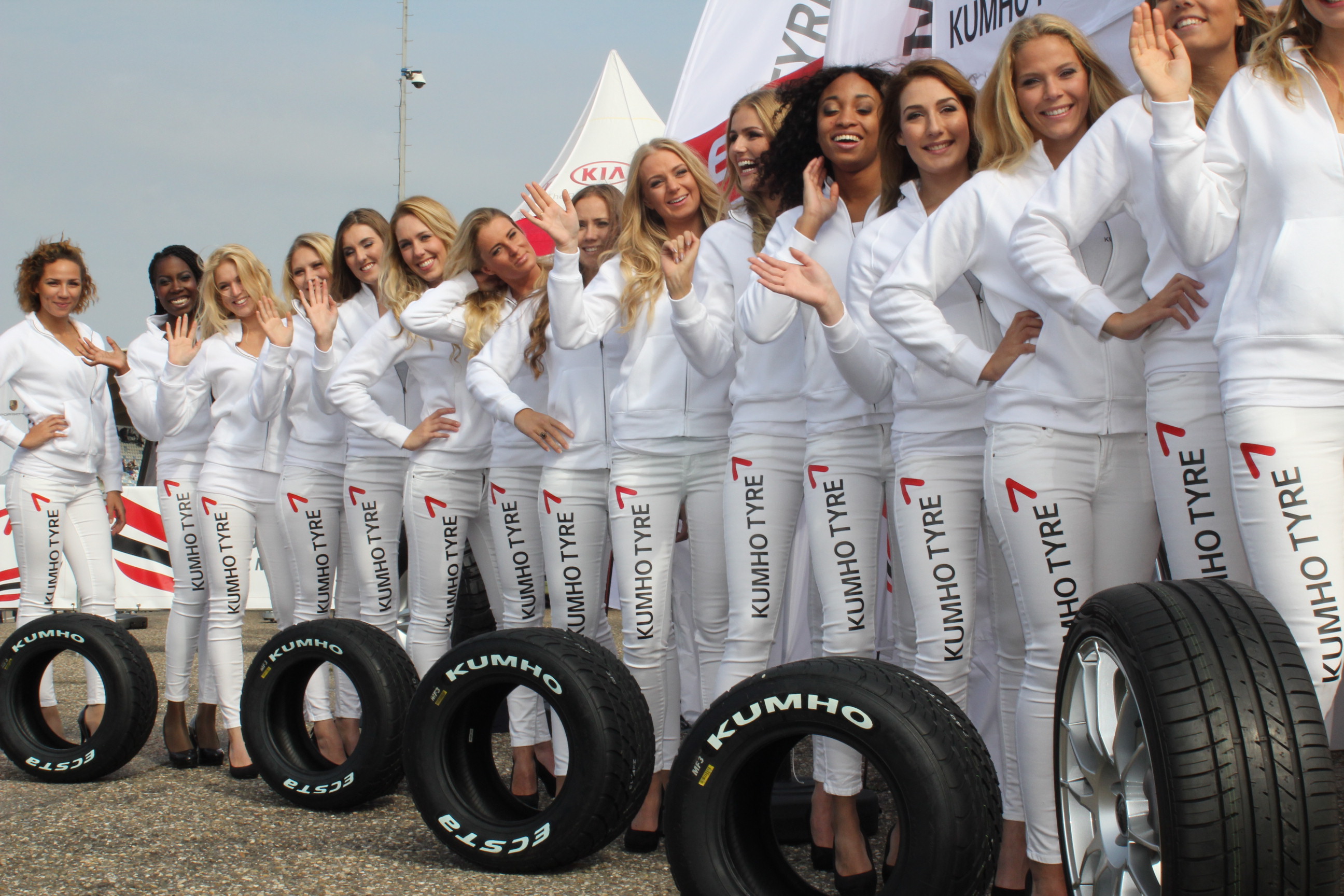 Kumho's year in motorsport was capped by its continued association with single-seater racing in the form of the Formula 3 Masters weekend in Zandvoort, which celebrated its quarter-century anniversary in September. The manufacturer has supplied all the tyres for the event since 2002, and took the opportunity for a strong marketing presence.
The 25 lap grand final fell to the Italian Antonio Giovinazzi, who eventually fought off a determined challenge from fellow Carlin driver George Russell of Britain to take the chequered flag by 8.427 seconds. In becoming the Masters Champion, 21-year-old Giovinazzi follows in the wheel tracks of reigning Formula One world champion Lewis Hamilton and other current grand prix stars Valtteri Bottas and Nico Hülkenburg; not to mention the senior formula's youngest ever recruit, Max Verstappen, who won the Masters meeting last year, and has enjoyed a spectacular first season in F1 throughout 2015.
The tyre on which the Masters final was run, was the latest version of Kumho's proven S700 slick that's available in 13, 15, 17 and 18 in sizes and hard, medium and soft compounds. The wet weather version, the W700, was also available to the teams throughout the weekend.
Since 2011 Kumho has also enjoyed an involvement with the F1 stars of the future via its role as sole tyre supplier for the Auto GP World Series – past champions include Lotus F1 Team driver Romain Grosjean – though the 2015 championship was moth-balled after four races. Kumho also supplied all the wet and dry tyres required for the French F4 Championship (a Renault-powered 'slicks and wings' series that counts former F1 driver Jean-Éric Vergne among its graduates).
2015 marked the 28th year of the BMW Saloon Championship and the 18th consecutive edition to boast Kumho support. The company provided the powerful Class A cars with a slicks/wets option for the first time, with encouraging results. Though Kumho states there is no direct link, it is worth noting that, in a year of original equipment fitments, Kumho is also now an official supplier of tyres for certain BMW models.
Kumho at Goodwood Festival of Speed
Kumho-shod cars were much in evidence at this year's Goodwood Festival of Speed (FOS). At 47.90 seconds, the fastest time of the 2016-specification BAC Mono was considerably quicker than the 51.33 seconds recorded by the Michelin Supercar Run-winning Noble M600 of Anthony Reid. In fact, it even unofficially bettered the existing hill record for a road car of 49.27 seconds, set in 2014 by Jann Mardenborough aboard the Nissan GT-R Nismo. Kumho has been involved with the innovative BAC Mono since before the model's sensational launch in 2011, and has worked continuously with the manufacturer to create a tailored version of its V70A street legal competition tyre that best suits the Mono's lightweight mid-engined configuration and substantial power-to-weight ratio of 526bhp/ton.
Three strong showings in previous FOS rally shootouts netted David Wright an invite for this year's event, an honour he repaid by beating some of the fastest drivers in British rallying to win the prestigious competition outright in his Kumho-shod Ford Focus WRC. Wright was on the pace from the very start of the three-day event, setting fastest time of all on the Friday in his Martini-liveried ex-Carlos Sainz Focus. Such top class opposition as Citroën WRC driver Kris Meeke would have over-awed lesser competitors but, though Meeke was quicker on Saturday and Sunday, Wright nevertheless won on aggregate.
WRC surprise at Rally Finland
As a newcomer to the World Rally Championship (WRC), little was expected from the 31-year-old Finnish driver Janne Eronen on Rally Finland. Eronen's own ambition was to be at least the fastest novice contestant, so the team was ecstatic when he and co-driver Ville Mäkelä not only won the novice prize, but were fastest overall in the production class with their Mitsubishi Evo IX.
Kumho's Finnish motorsport tyre dealer, Eronen has been rallying since 2004; mainly in 2WD cars for the first four years. He then went on to win the WRC class in his national series in 2009 – the same period he began placing his trust in Kumho tyres. For his successful assault on Rally Finland he employed K71 compound 205/65-15 R900 pattern rally tyres on the front and the same compound 205/65-15 R800s on the rear.
Long-standing Kumho ambassador and Sky Sports News F1 analyst Tony Jardine drove Wales Rally GB, following success two years ago, when he piloted a Kumho-shod Mitsubishi Evo to a class win with the help of Skeleton Olympic Gold Medallist Amy Williams MBE. Kumho also helped to achieve rally championship victories in the Triton Showers Irish National Rally Championship (first overall modified); Clonakilty Blackpudding Irish Tamac Championship (first overall national and historic); West Coast Rally Championship (first overall); the Valvoline Irish Forest Rally Championship (first overall modified and junior); and the ANICC MSA Northern Ireland Rally Championship (first overall historic).